GREEN Match Challenge Announced!
We need your help! There's a $75,000 match on the table to Make the All Seasons Barn GREEN. Through June 21st, your donation counts twice and will help create a more sustainable future for the Farm.
After conversations with committed farm supporters like you about sustainability on the Farm, we are excited to report that we've received a $75,000 match challenge earmarked to help Make the All Seasons Barn GREEN.  With your generous support, the campaign will cover nearly half of the cost to use geothermal, solar, and other energy efficient approaches.
All told, these elements will amount to $300,000 of our $3.2 Million fundraising goal. Currently, we've raised $2.2 million towards our final goal. We hope to break ground October 2019 with your generous support.
Until June 21st, your donations will be doubled and will help us leave a lasting legacy. The All Seasons Barn will be an example to visitors, children, and the greater community that we all value a sustainable future. Donate by June 21st to be included in the GREEN Match Challenge!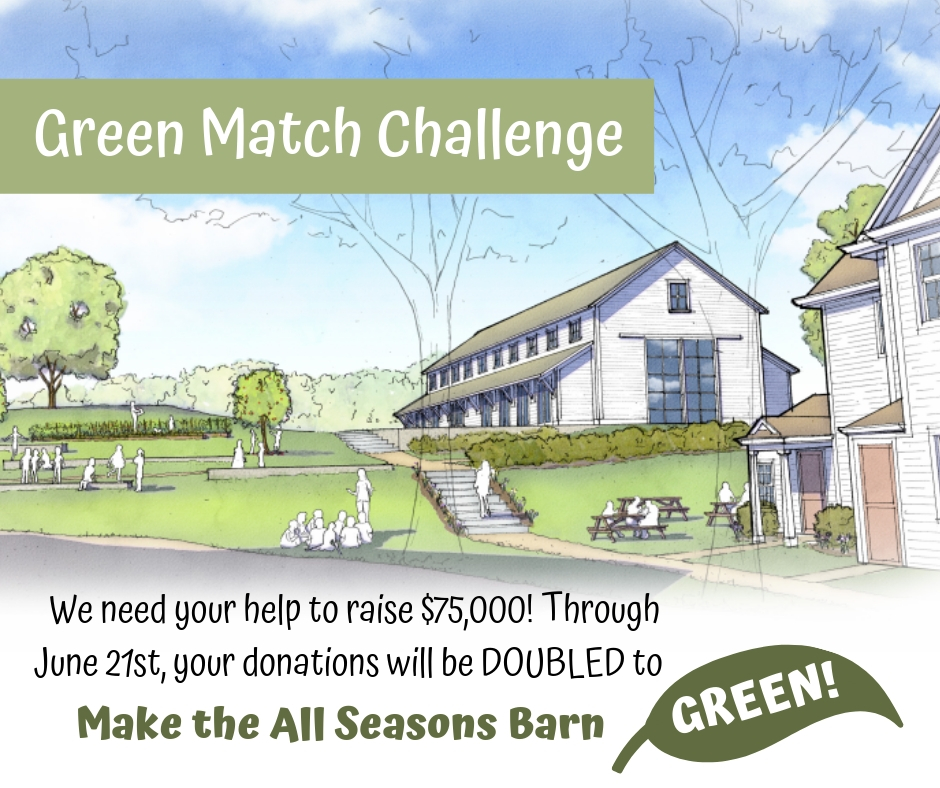 Read the interview
with Energy Conservation Coordinator and farm board member, Susan McPhee and Sustainability Advisor, Colleen Soden, about the building design process and what features we are planning to include in the design to make the building more sustainable.
Please join us for a Design Update & Site Walk on Saturday, May 11th at 11am starting in the 1827 Barn. Bring any questions and ideas you might have! This event is free and is part of our season-opening Spring Fling Weekend activities.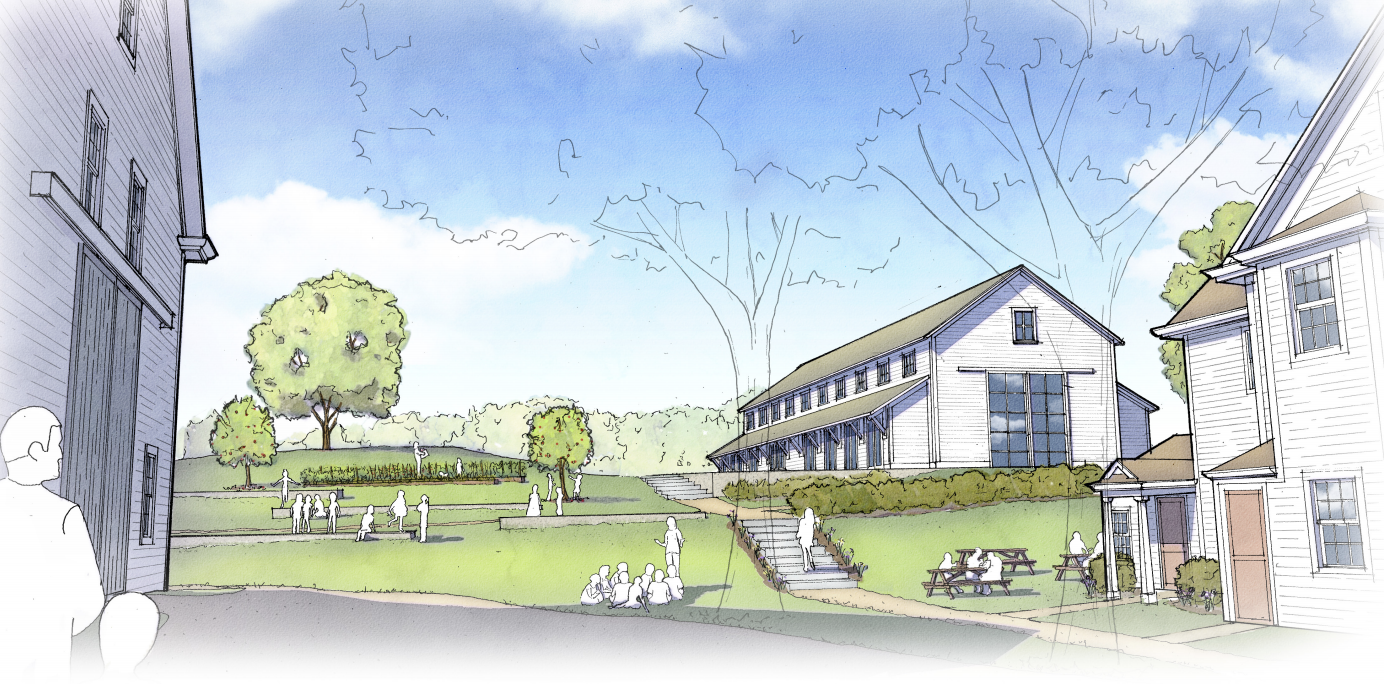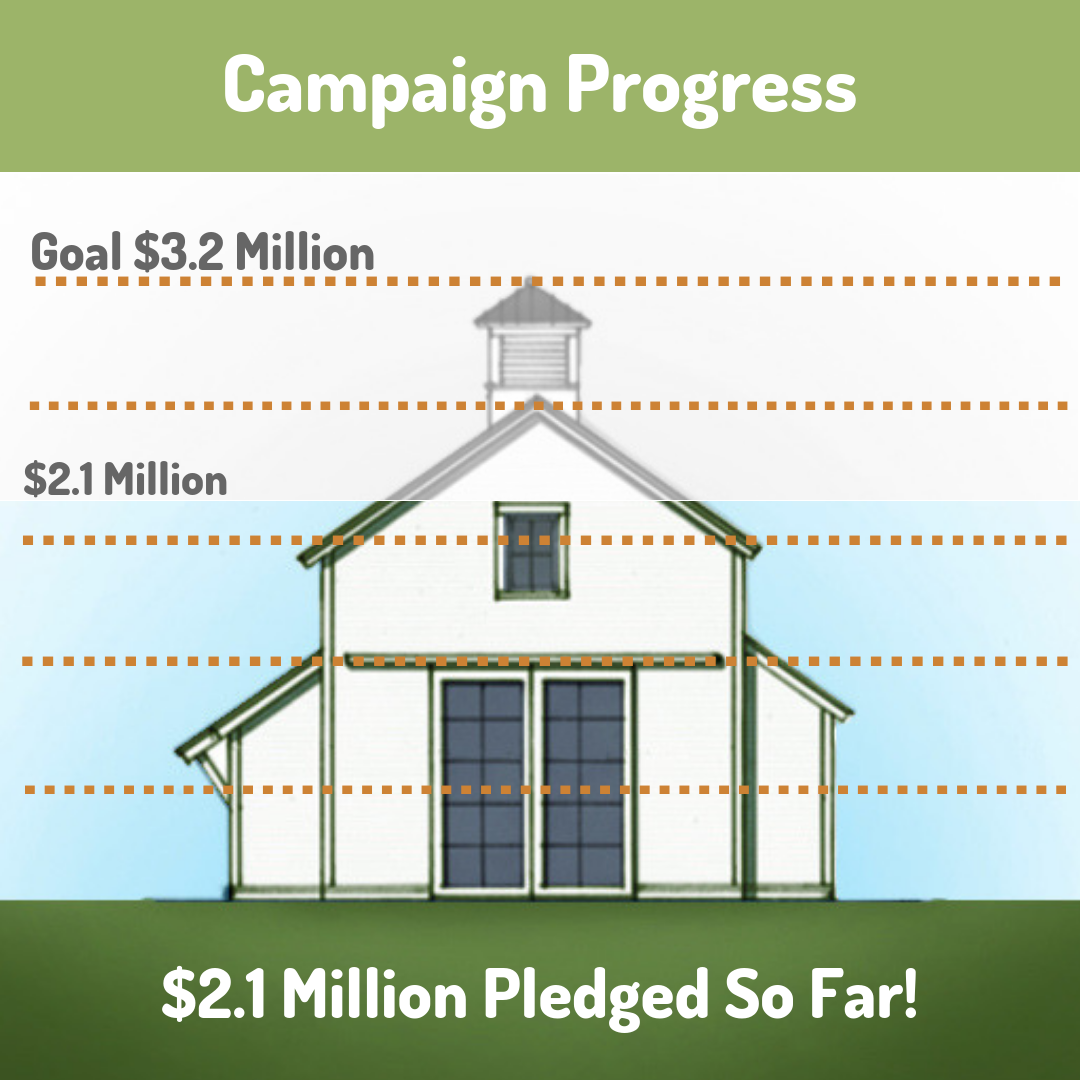 Over the last 10 years, our dedicated staff, hundreds of committed volunteers, and countless generous donors have turned this raspberry-patch into a thriving sustainable farm that nourishes, educates, and connects our community. The outpouring of support, participation, and demand for what we offer has been truly humbling. It is obvious that our community is hungry for the opportunities the farm can provide. However, our ability to meet this current demand and to continue to grow and extend our reach is now limited by the constraints of our facilities.
The All Seasons Barn will serve to:
NOW is the time for the All Seasons Barn!
We are limited by the constraints of our facilities
Our education programs and events are at full capacity in terms of facilities and staff
We lack heated indoor space, so our operations cease for five months out of the year
We have no commercial kitchen on premises for teaching or fully utilizing the crops in our fields
Demands on our staff are high, we need the resources to employ full-time year-round staff to accommodate the growing interest in our farm
We rely on donations for the maintenance of our irreplaceable historic buildings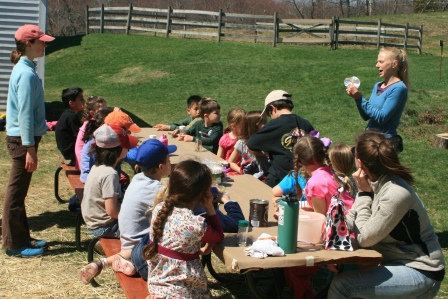 It Takes a Community to Raise a Barn!
Interested in making a pledge, or getting involved in our campaign?
Contact Executive Director, Archie McIntyre:
Email: amcintyre@wlfarm.org
Phone: 781-760-1017