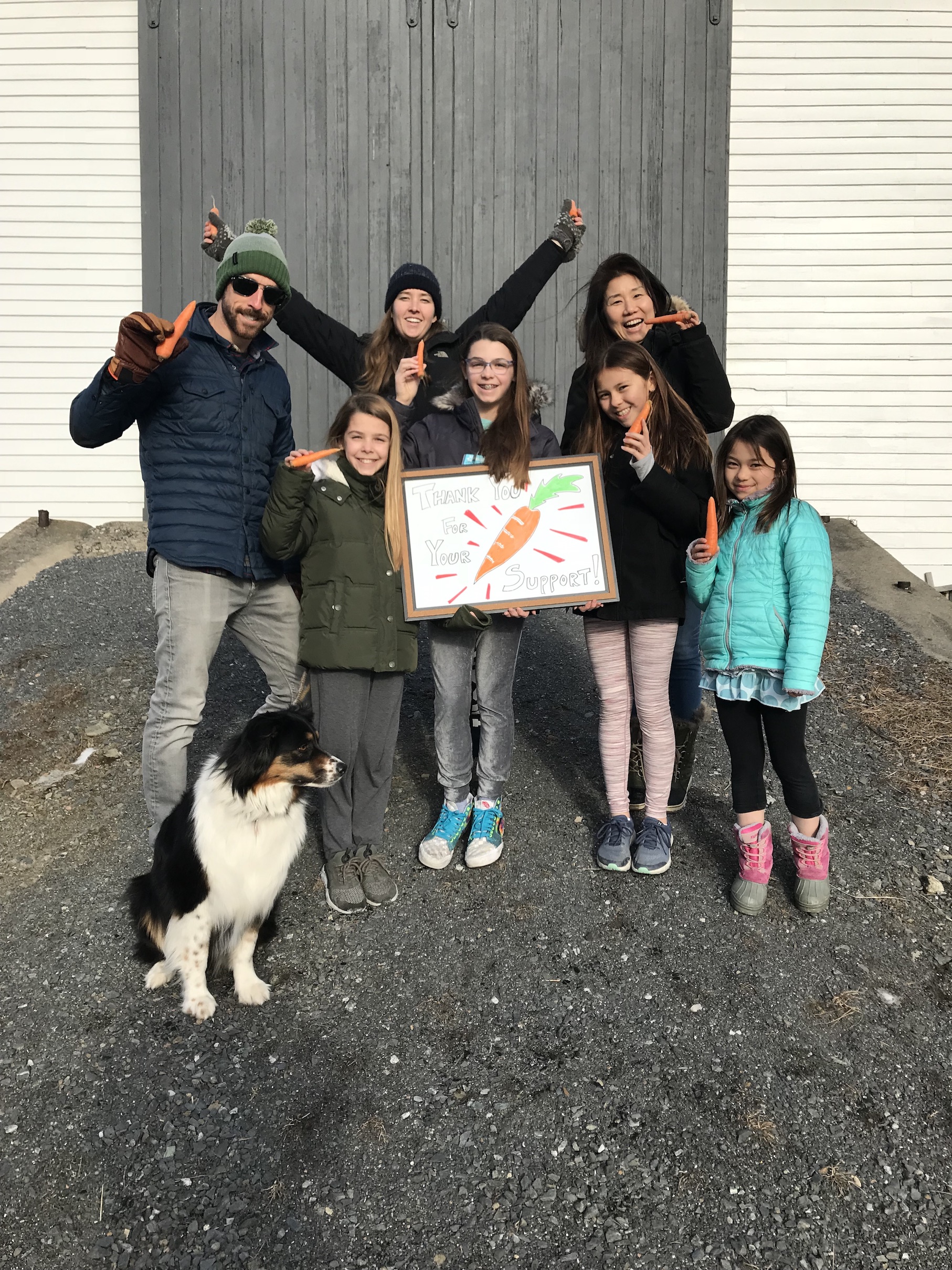 A huge thank you to all who donated towards and spread the word about the All Seasons Barn and the $250,000 Match Challenge. Through your help, we raised an impressive $251,340 for the challenge! This means that the Farm receives the entire $250,000 contribution from our generous donor who proposed the match.
Talk about amazing community support! We had 300 people contribute to the challenge with a median average donation of $125. You helped us raise over $70,000 during the final 3 days of the Match Challenge. A special shoutout to Don Foote Contracting who put up an additional $5000 match during those last days that helped to garner the tremendous final push. We were blown away with the response!
With this $501,340, we have successfully broken the $2.1 Million markwithin our greater fundraising campaign for the All Seasons Barn. You have helped demonstrate the overwhelming local support of this project and we are confident that we will be able to achieve our total $3.2 Million goal and start construction on the All Seasons Barn this fall!
So, we're not done yet, but we're getting close! Please stay tuned for more updates on the All Seasons Barn Project.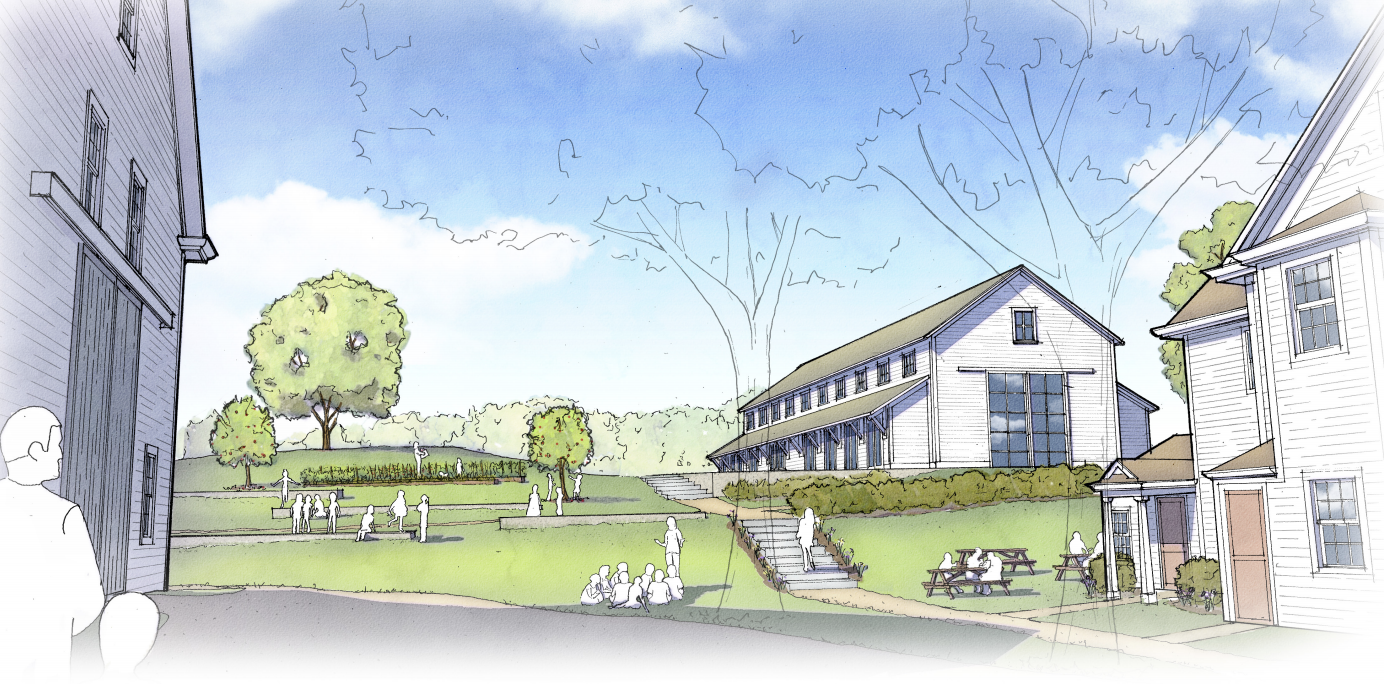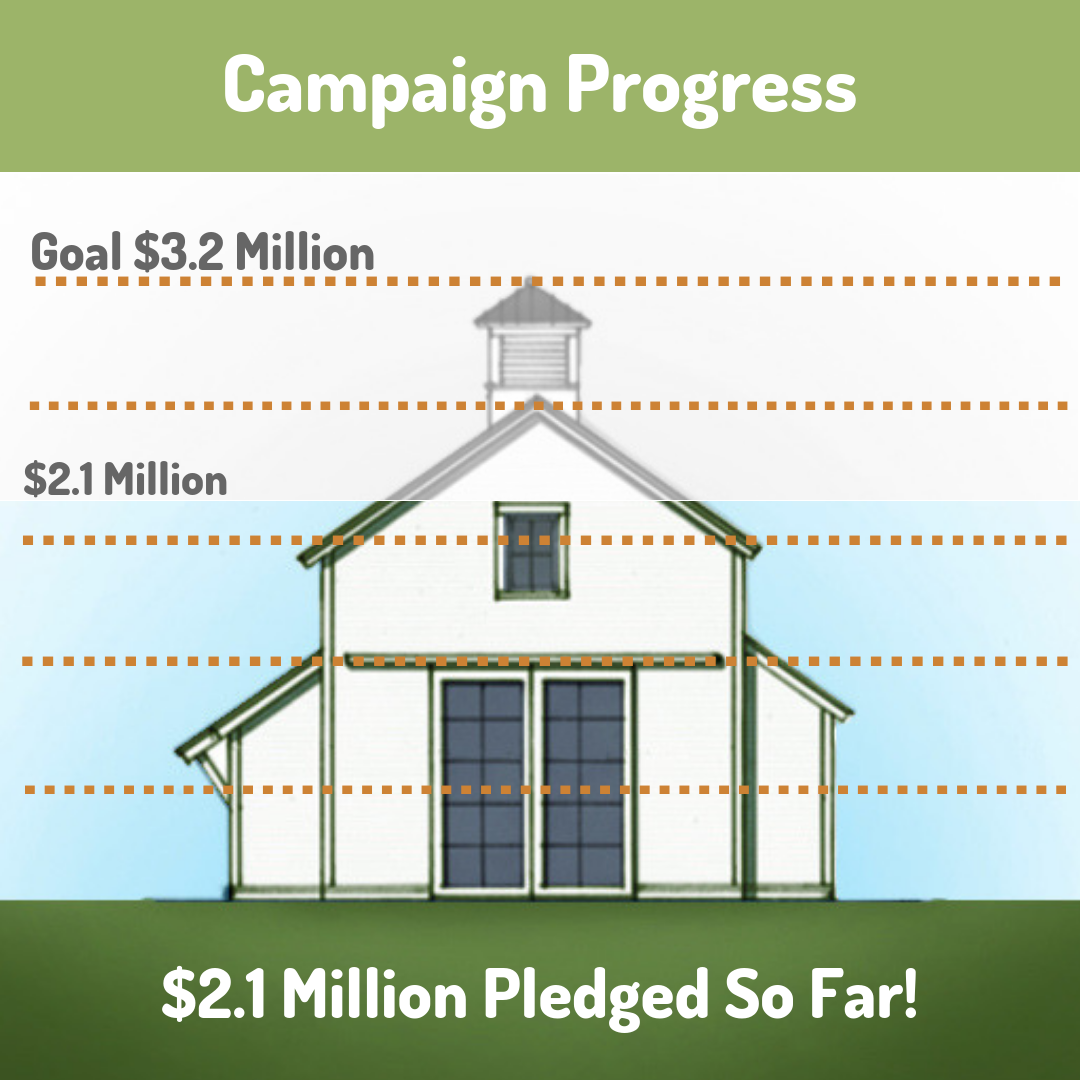 Over the last 10 years, our dedicated staff, hundreds of committed volunteers, and countless generous donors have turned this raspberry-patch into a thriving sustainable farm that nourishes, educates, and connects our community. The outpouring of support, participation, and demand for what we offer has been truly humbling. It is obvious that our community is hungry for the opportunities the farm can provide. However, our ability to meet this current demand and to continue to grow and extend our reach is now limited by the constraints of our facilities.
The All Seasons Barn will serve to:
NOW is the time for the All Seasons Barn!
We are limited by the constraints of our facilities
Our education programs and events are at full capacity in terms of facilities and staff
We lack heated indoor space, so our operations cease for five months out of the year
We have no commercial kitchen on premises for teaching or fully utilizing the crops in our fields
Demands on our staff are high, we need the resources to employ full-time year-round staff to accommodate the growing interest in our farm
We rely on donations for the maintenance of our irreplaceable historic buildings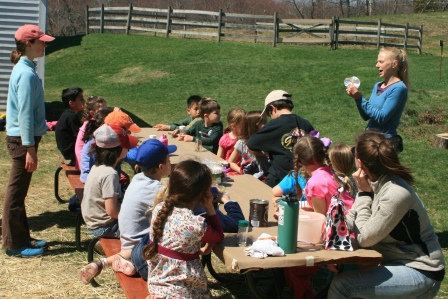 It Takes a Community to Raise a Barn!
Interested in making a pledge, or getting involved in our campaign?
Contact Executive Director, Archie McIntyre:
Email: amcintyre@wlfarm.org
Phone: 781-760-1017