It's true that the public can come and feed fruit and vegetable scraps to our goats and chickens. We love that everyone can get up close to our animals and learn from them – forming these connections are really important to us and to our visitors. However we MUST be extremely careful about what NOT to feed them. You may have heard that goats can eat anything but that's the opposite of true, in fact we have had 2 of our goats get very very sick from eating the wrong thing(s) recently. So we ask that you only feed the goats and chickens acceptable fruits and veggies.
Goats Love…
In general, fruits, veggies, grass, and acorns work well for the goats, but, for a treat, they love:
Apples
Grapes
Pears
Watermelon
Bananas
Turnips
Celery
Carrots
Pumpkin
Chickens Love…
Soft fruits, veggies, and grains (raw root veggies are hard for them to eat)
Banana (no peels please)
Berries
Hard boiled/scrambled eggs (no raw)
Leafy greens
Pomegranate seeds
Pumpkin/winter squash (raw and cooked, seeds and flesh)
All types of melon (seeds too!)
Beet greens
Broccoli, cauliflower, cabbage, brussels sprouts
Corn
Peas
Raisins
Grains like bulgar, flax, wheatberries, cooked rice, etc.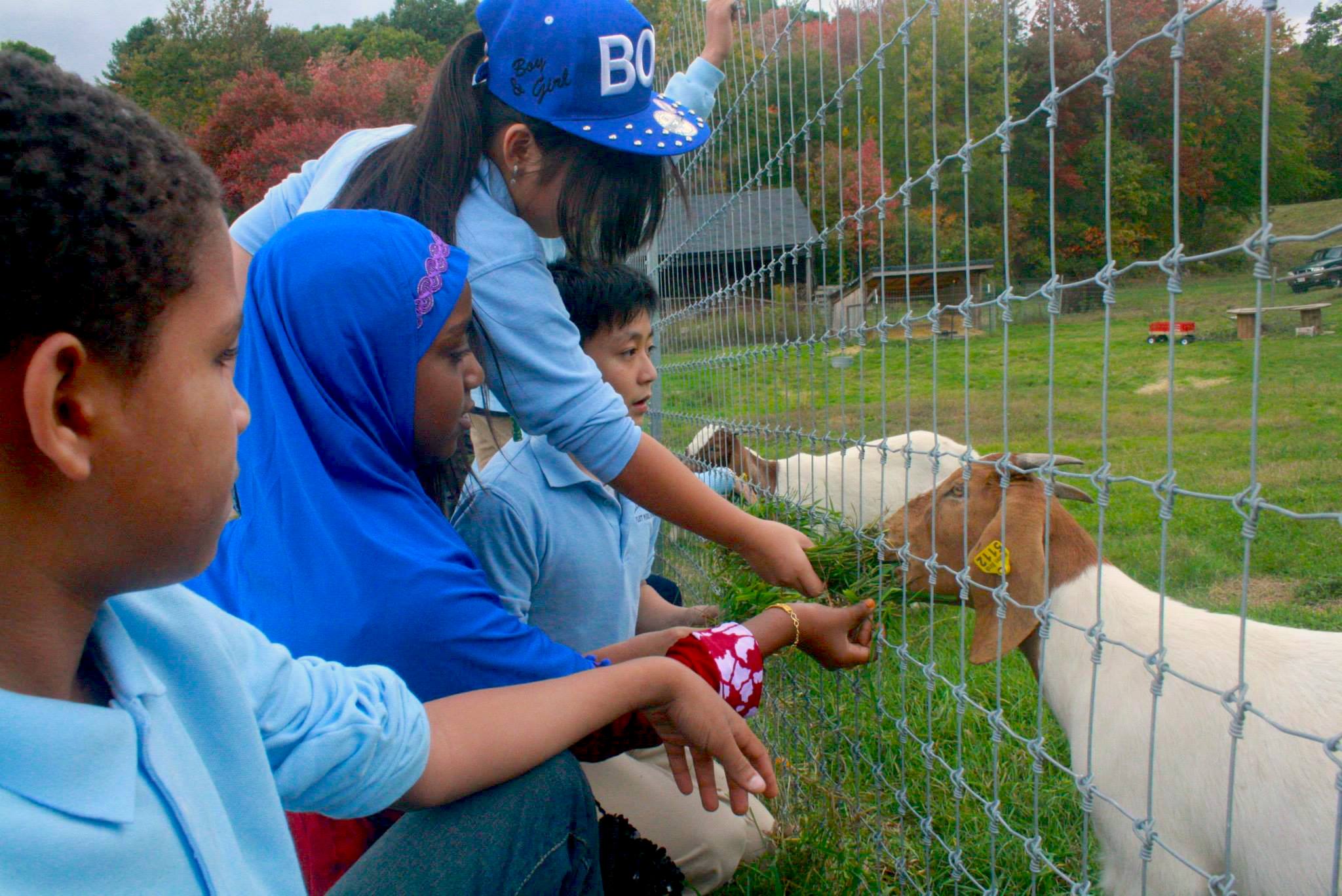 Goats should NOT eat:
Avocado

Azaleas

Chocolate

Plants with oxalates such as kale

Any nightshade vegetable–eggplants, tomatoes, potatoes

Holly trees or bushes

Lilacs

Lily of the valley

Milkweed

Rhubarb leaves

Wild cherries
Chickens should NOT eat:
Raw nightshade vegetables

(potatoes, tomatoes, and eggplants)

Very Salty foods
Citrus
Onions
Dried or undercooked beans
Dry rice

Raw eggs
Candy, chocolate, sugar
Apple seeds