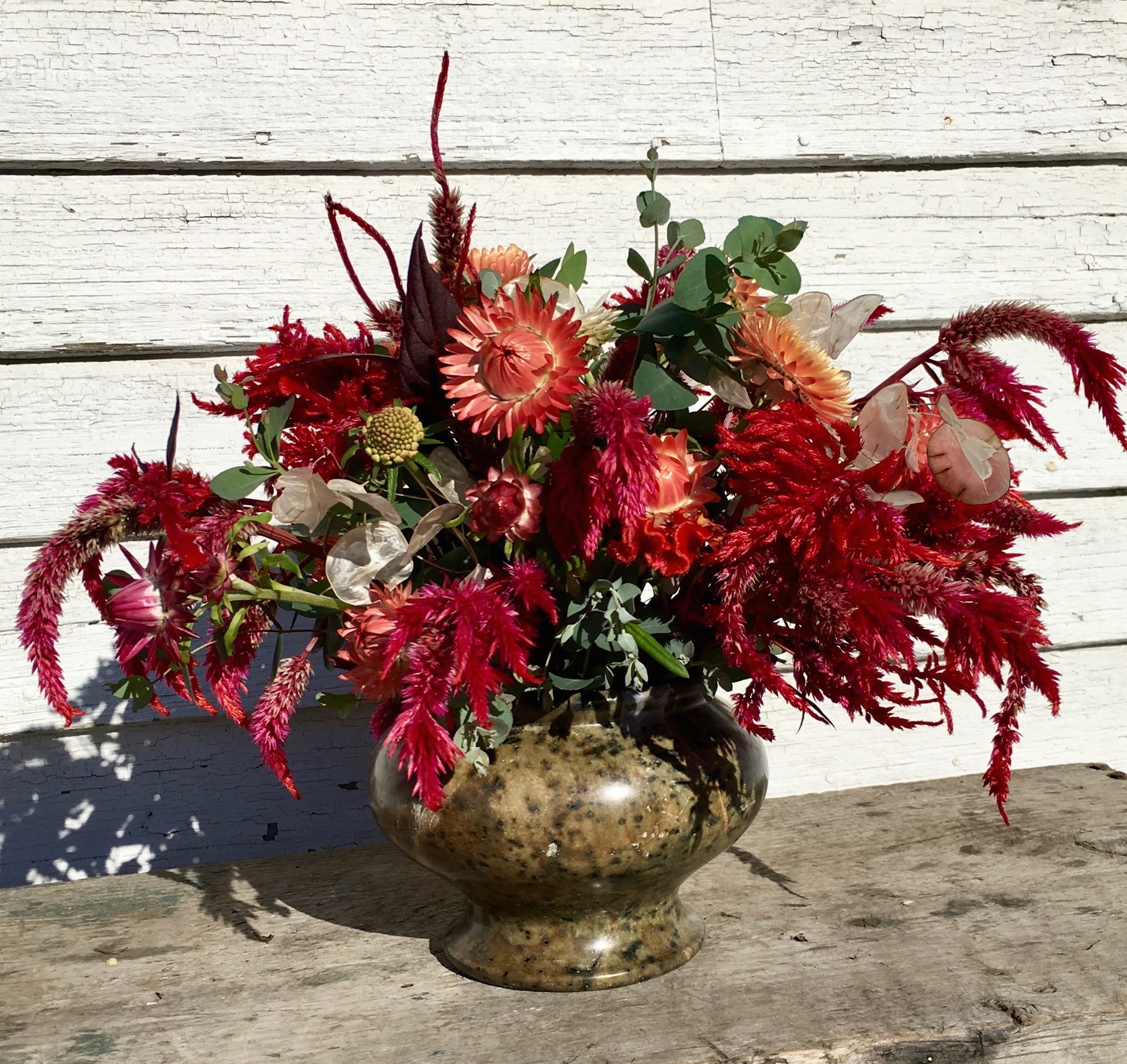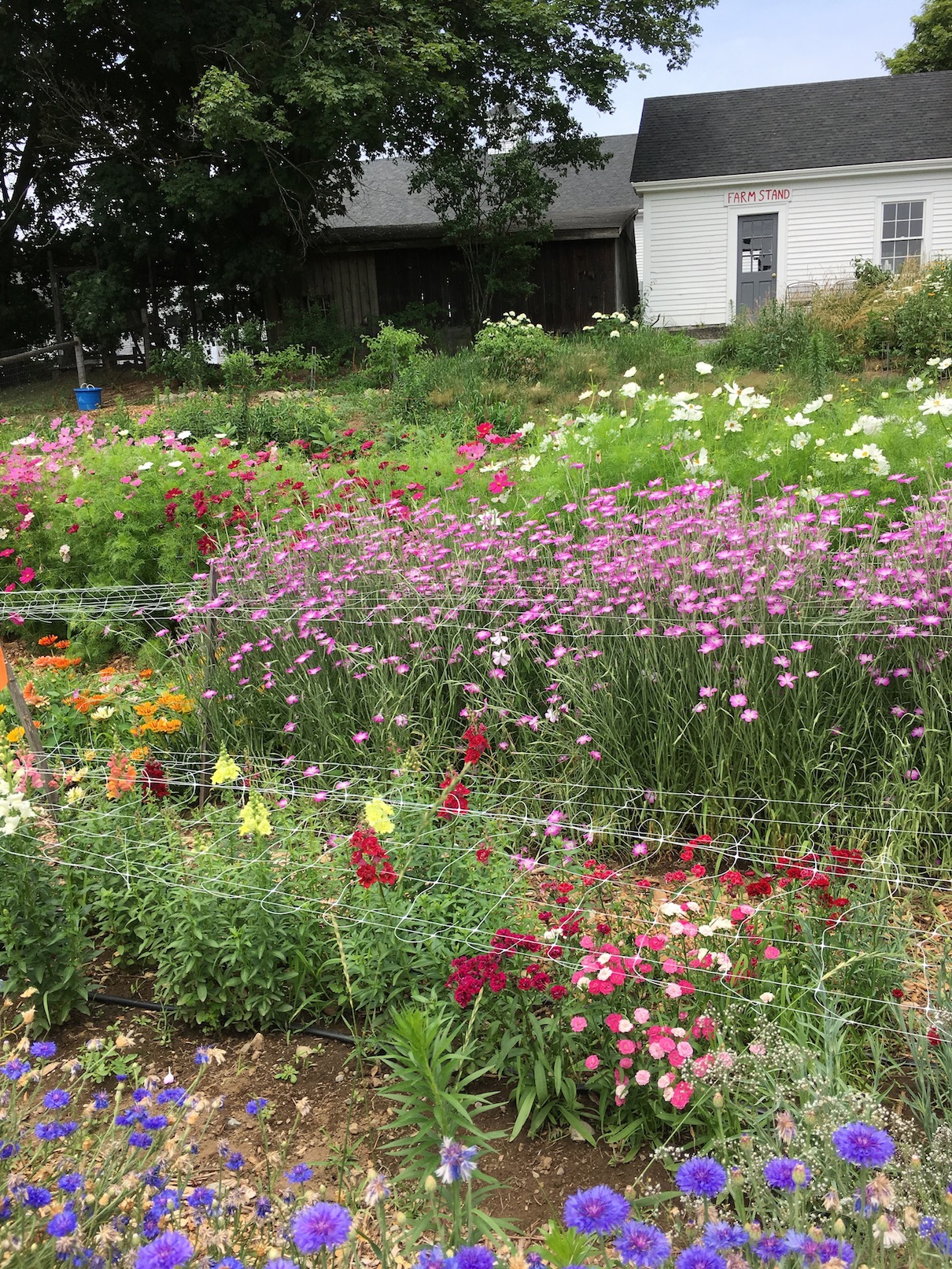 Farm Fresh Flowers at Wright-Locke
Our "seed to vase" operation allows us to offer locally grown, certified organic flowers grown from seed on-site at the Farm. During the harvest season, our flowers are available at our farm stand and at the farmers markets in Winchester and Lexington, and of course, through our Flower CSA.
Custom Orders starting at $15
Beautiful custom designed flower arrangements are available with advance notice July – October. You may choose our iconic mason jar arrangements, provide your own vases, or simply request a small, medium or large arrangement. We can often meet your requests for specific colors (seasonally dependent). Contact our Farmer for additional information: farmer@wlfarm.org
2020 Flower CSA Shares – Shares will open March 2020

Our Flower Share includes: 12 weeks of on-farm pickups of seasonal bouquets consisting of approximately 20 stems; pickups are on Tuesdays, July 14th – October 1st from 3-7pm or Thursdays, July 16th – October 3rd from 3-7pm at a cost of $180 per share. Visit our CSA Sign Up page to learn more!
Volunteer Opportunities with the Flower Crew (Learn more here)