Each year we sell seedlings during spring to help you start your gardens off on the right foot. Normally we start selling these seedlings during our opening Spring Fling Weekend during Mother's Day weekend– this year we took our seedling sale online so we could avoid creating crowds and spread everyone's pickups out. At this point, we have a few seedlings left, but most have sold out. You can still order them here and pickup during our Friday Farm-to-Go pickup window. Happy gardening and we'll see you soon (with organic produce)!
How it works
Check out the options in our online store to see what seedlings are available.
Pay for your order via credit card.
Watch for your confirmation e-mail. It will have a link for you to signup for a pickup time-slot
The week of your pickup, we will send you a reminder email with more details on how to conduct your pickup safely and easily.
Start Gardening!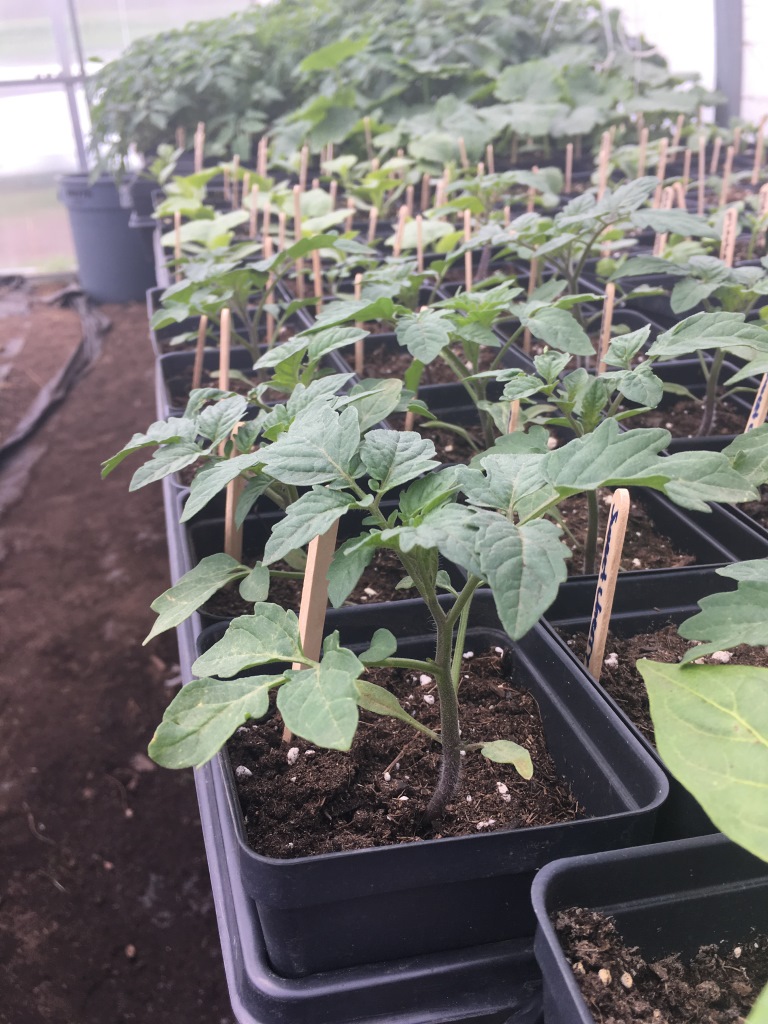 What is available in our online store?
Gherkins
Herbs: Dill
Popcorn
Watermelons
Beets
Bush/Green Beans
Cucumbers
Eggplant
Greens: Collards, Kale, Spinach & Swiss Chard
Husk Cherries
Lettuce
Melons
Peppers: Bell, Hot & Sweet
Tomatillos
Tomatoes: Cherry, Heirloom & Hybrid
Zinnias
Zucchini