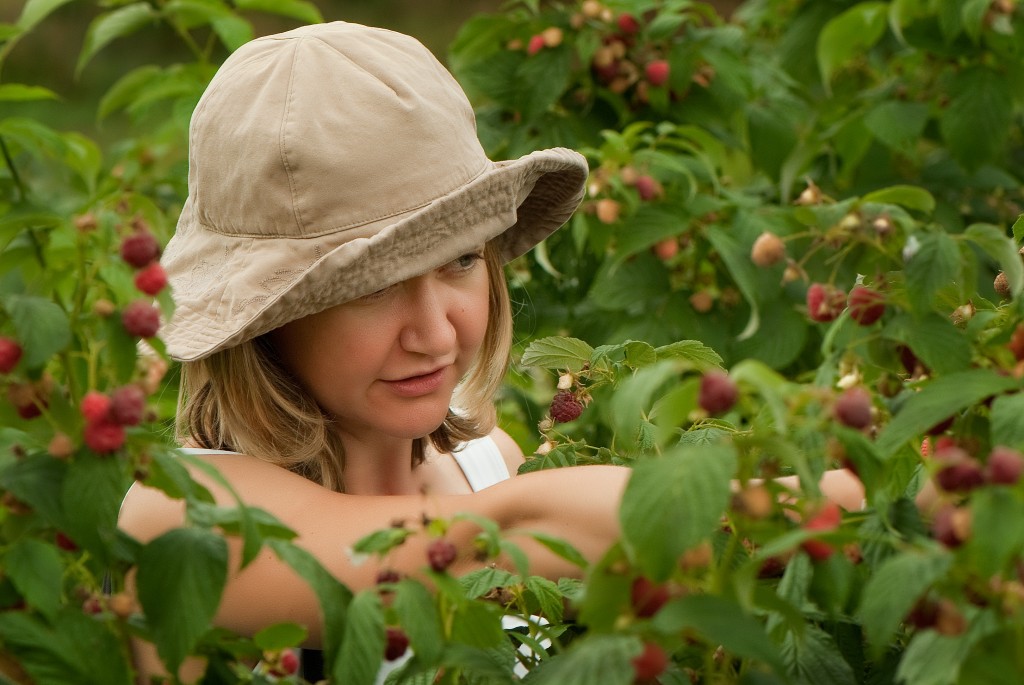 With the warm, humid weather, the berries are ripening nicely and there are plenty on the way. We should have plenty of berries all this week (9/2 thru 9/5) despite the heavy picking this past weekend. Picking conditions can change quickly with a change of weather and if its raining we will shut down the fields. So, it's always best to CHECK BACK ON OUR WEBSITE FOR THE LATEST BERRY CONDITIONS AND POTENTIAL CLOSINGS.
The U-Pick hours will be the same as last year:
Tuesdays, Wednesdays and Thursdays from 9:00 AM to 12:00 Noon
Fridays, Saturdays and Sundays from 1:00 PM to 4:00 PM
Come to the Farm Stand to pick up your buckets and get information on picking. When you have picked all you want, return to the Farm Stand and we'll weigh and pack your berries. Our price for berries is $8 per pound, the same as last year — about $5 per pint.
If you're interested in volunteering during raspberry season we could use your help in the Farm Stand greeting visitors, assisting with weighting berries, and generally keeping the operation running smoothly. For more information and to sign up visit: Raspberry Volunteering.
A few tips for getting the best berries when picking:
Look for red berries that are still firm. A pink or white berry is not yet ready. A dark berry that is soft – maybe a bit wet – and comes off the stub too easily is past its prime.
A good test is to look at the stub the berry grows on. If it is dark pink with berry juice the berry is overripe. We will have examples and further information at the Farm Stand.