1. Create or log into your account via our Farm to Go™ store.

If you haven't used Farm to Go yet, you will need to create a new account.
If you currently shop through Farm to Go, you are all set! Just log into your account when sign-ups open.
2. Choose the day you would like to pickup your seedlings as your shopping period — Farm to Go distributes Tue, Thu & Sat
3. Select the Seedling(s) and quantities you'd like, and make sure to click "confirm order." You will receive a confirmation email with pickup details.
4. Payment will be processed on the Sunday after you've placed your order.
SNAP customers can use their funds to purchase seedlings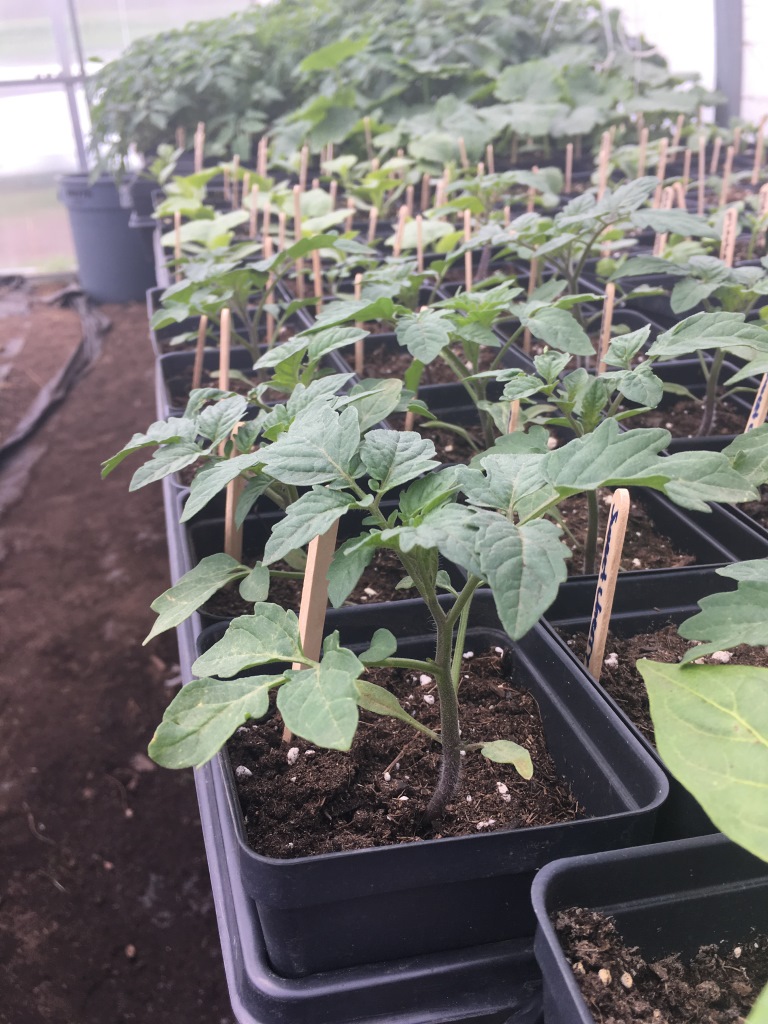 What is available in our online store?
This is the last week of our seedling Sale — get them at reduced prices, this week only!
(all in 4″ compostable Organic pots unless noted)
Greens

Red Curly Kale
Red Russian Kale
Swiss Chard

Herbs (all herbs in 4 packs)

Dill
Basil
Cutting Celery
Sage (from Kneelin' In The Dirt Farm)

Cherry Tomatoes

Classic Red variety (from Kneelin' In The Dirt Farm)
Sunrise Bumblebee Variety (from Kneelin' In The Dirt Farm)

Heirloom Tomatoes

Green Zebra variety
Valencia variety

Tomatillos
Bell and Sweet Peppers

Cornito Rosso variety (from Kneelin' In The Dirt Farm)

Hot Peppers

Arapaho Cayenne variety (from Kneelin' In The Dirt Farm)
Poblano variety
Hot Thai Burapa variety (from Kneelin' In The Dirt Farm)

Eggplant

Fairytale variety
Asian variety

Mixed Beet 4 pack (red, Chioggia & golden)
Melons

Cantaloupe (from Kneelin' In The Dirt Farm)

Strawberry popcorn (from Kneelin' In The Dirt Farm)