We are very excited to open our doors and welcome all of you to the kitchen at Wright-Locke Farm! We can't want to see you and get cooking! Below you will find more information about public events.
Looking for information about upcoming suppers at the farm? Click here to be directed to our Farm Supper page with all the information you need on in-house and guest chef farm suppers!
If you are looking for information on our Farm-to-Table suppers, please see our Farm-to-Table Suppers Page.
Afternoon Tea on the Farm
Is there anything better than a Sunday spent relaxing in the company of those you love with a nice glass of tea and a stack of delicious little nibbles? Chek back for date announcements.
More information and registration coming soon.
Meet Our Farm Chef, Kelcy!
Hello Everyone! It is with great pleasure and honor that I introduce myself as the Farm Chef and Kitchen Manager for the Wright-Locke Farm All Seasons Barn! I am so grateful to be apart of this amazing farm and working with some seriously passionate people.
One of the best parts of working at a farm is thinking about delicious ways to eat the food we grow and sell! Click here for some of our favorites. Let us know what you think!
You never know where a coffee shop conversation will take you. 
This past weekend I was enjoying some coffee when a woman came by to pet my pup, Lilly. We started talking and, no surprise, the conversation turned to food and culture. Born in India, Soumita was quick to start talking about the food of her country and as soon as I shared with her that I was planning on making Saag Paneer that evening for dinner, she lit up! We started discussing cooking methods, how to make different Indian breads and then moved on to the subject of the paneer. For those who don't know, Paneer is an Indian cheese that has a very low melting point and is perfect for soaking up all the yummy flavors of whatever sauce you throw it in. Soumita was kind enough to share with me the perfect method for making sure your paneer is the best it can possibly be; soak the paneer in warm salt water for 5-7 minutes to soften it up and then give it a quick fry to caramelize the sugars before tossing it into your sauce. It is sure to absorb the flavors that much more and, in her own words, "everything comes back to life in water."  I, for one, am super excited to try out this new cooking method and am so grateful to Soumita for sharing her wisdom. 
Happy cooking friends! 
~ Chef Kelcy 
This past week I had the pleasure of hosting the first in-house farm supper at Wright-Locke Farm;
it was one of the highlights of my life! I have always dreamt of hosting a large farm dinner and each aspect of it lived up to that dream. I worked with 10 different local farmers and suppliers (including our own farm and farm-to-go) and the love and passion all these people feel for the food and products they provide can be tasted in every single bite. I was able to feed 31 guests a delicious 3 course meal and knew that everything they were eating was not only delicious, but also supported the mission of local farms and eating in season. Plus, I finally got to see what 10 cups of dry Arborio rice looks like once it's all cooked up, a MASSIVE amount that still shocks me. All along I felt a sense of gratitude for being in this space and having the ability to follow my dreams. If you didn't get a chance to try it out yourself, have no fear, more dinners are on the way!
Happy cooking friends!
~ Chef Kelcy
Fall programming is up and running at the farm and so is the kitchen!
I've been making snacks for our pre-school program, and am SO excited to be feeding our little explorers healthy and seasonal snacks! Vegan carrot cake cookies were a huge hit, and delicious raspberry bars with our own WLF raspberries! I would love to hear from all of you about some favorite snacks you feed your family. Feel free to share recipes and ideas with me at
farmchef@wlfarm.org
Stay tuned for more information on cooking classes coming out of the Farm Kitchen.
Happy cooking friends! ~ Chef Kelcy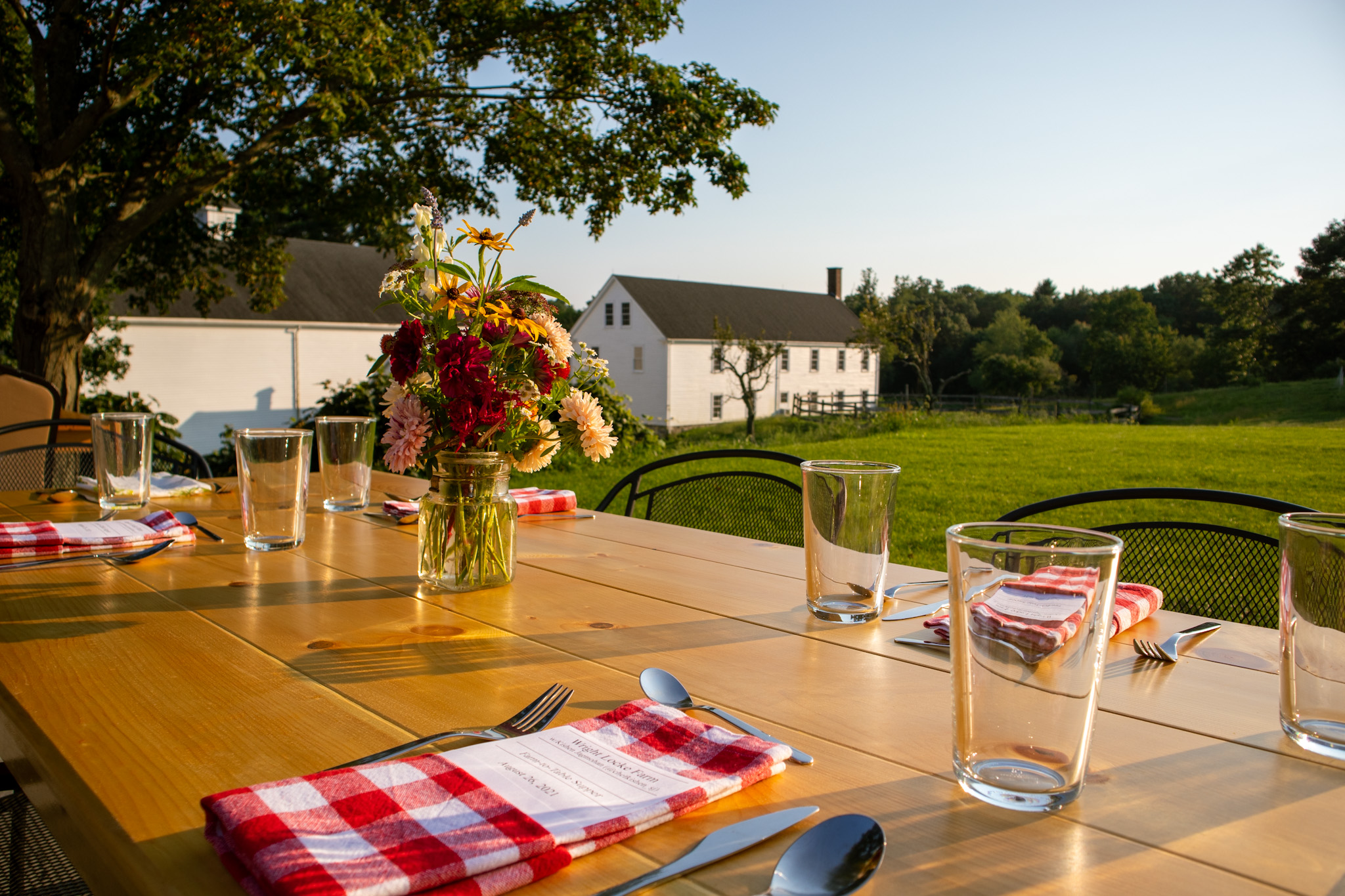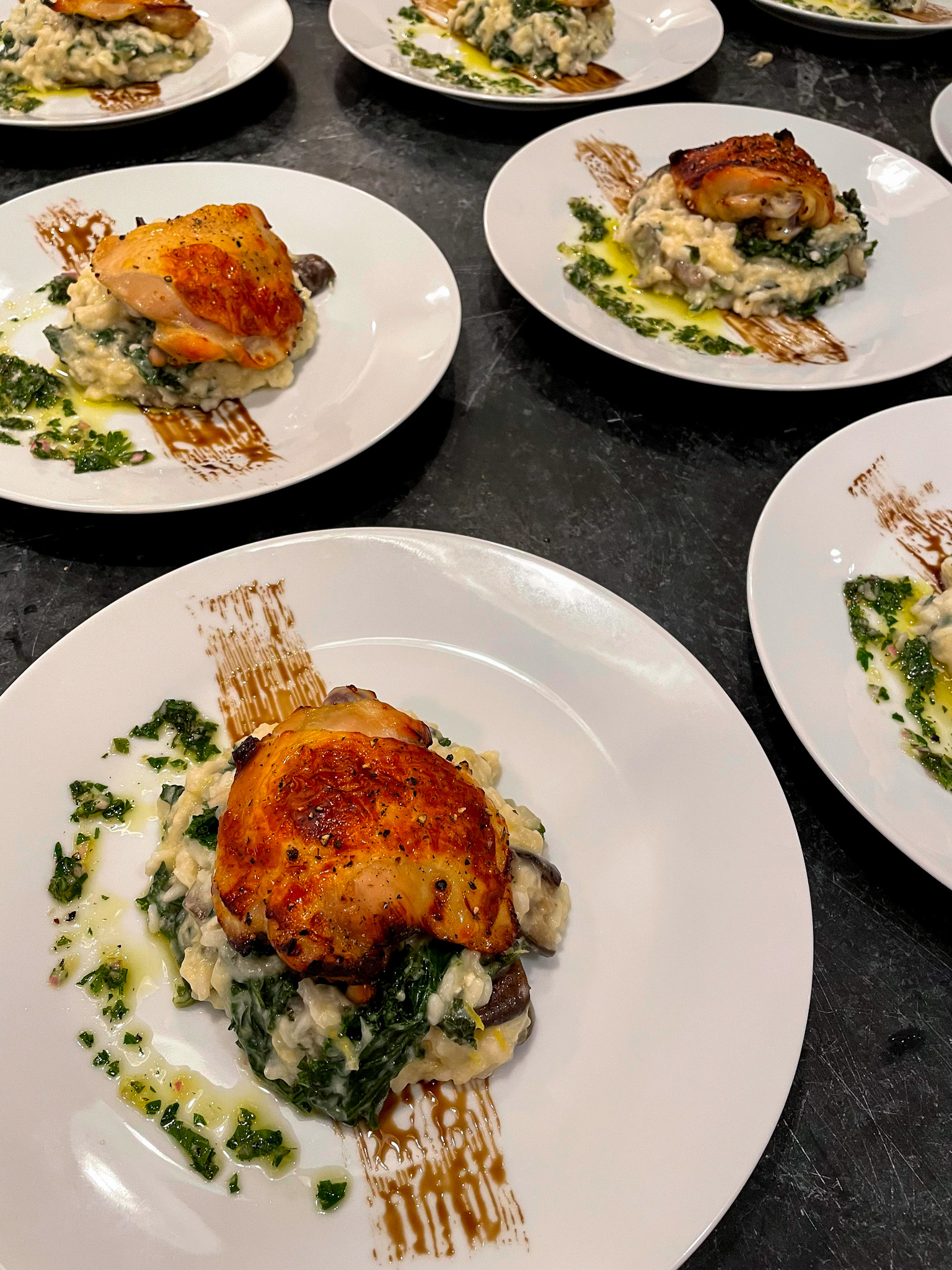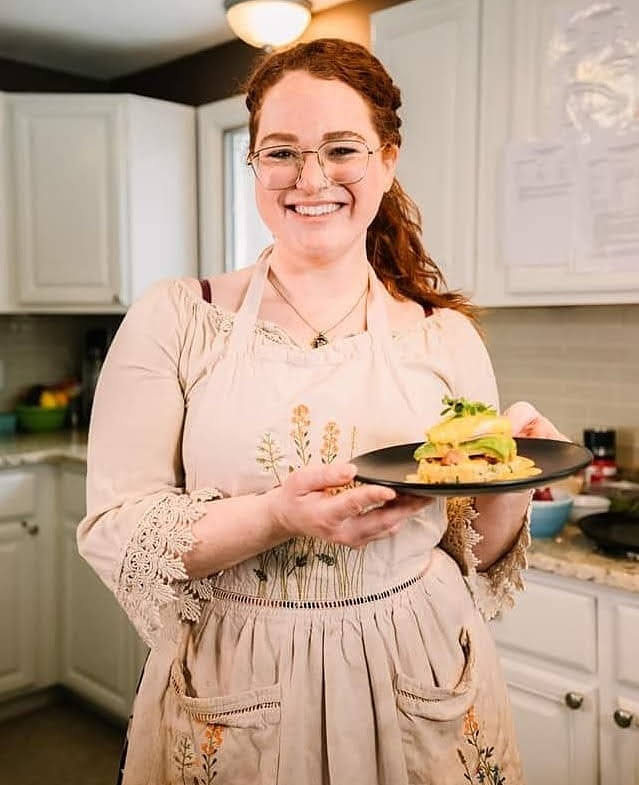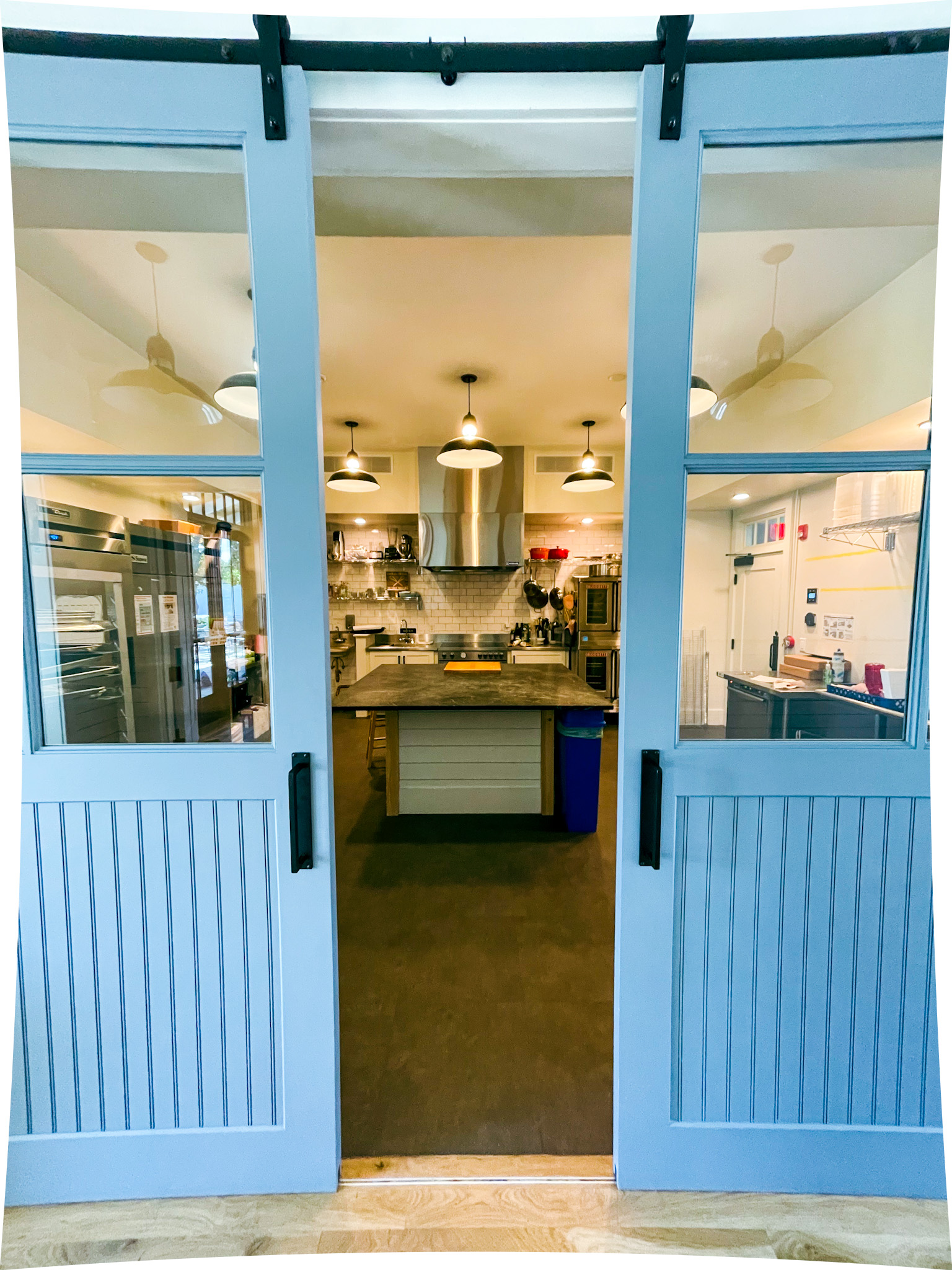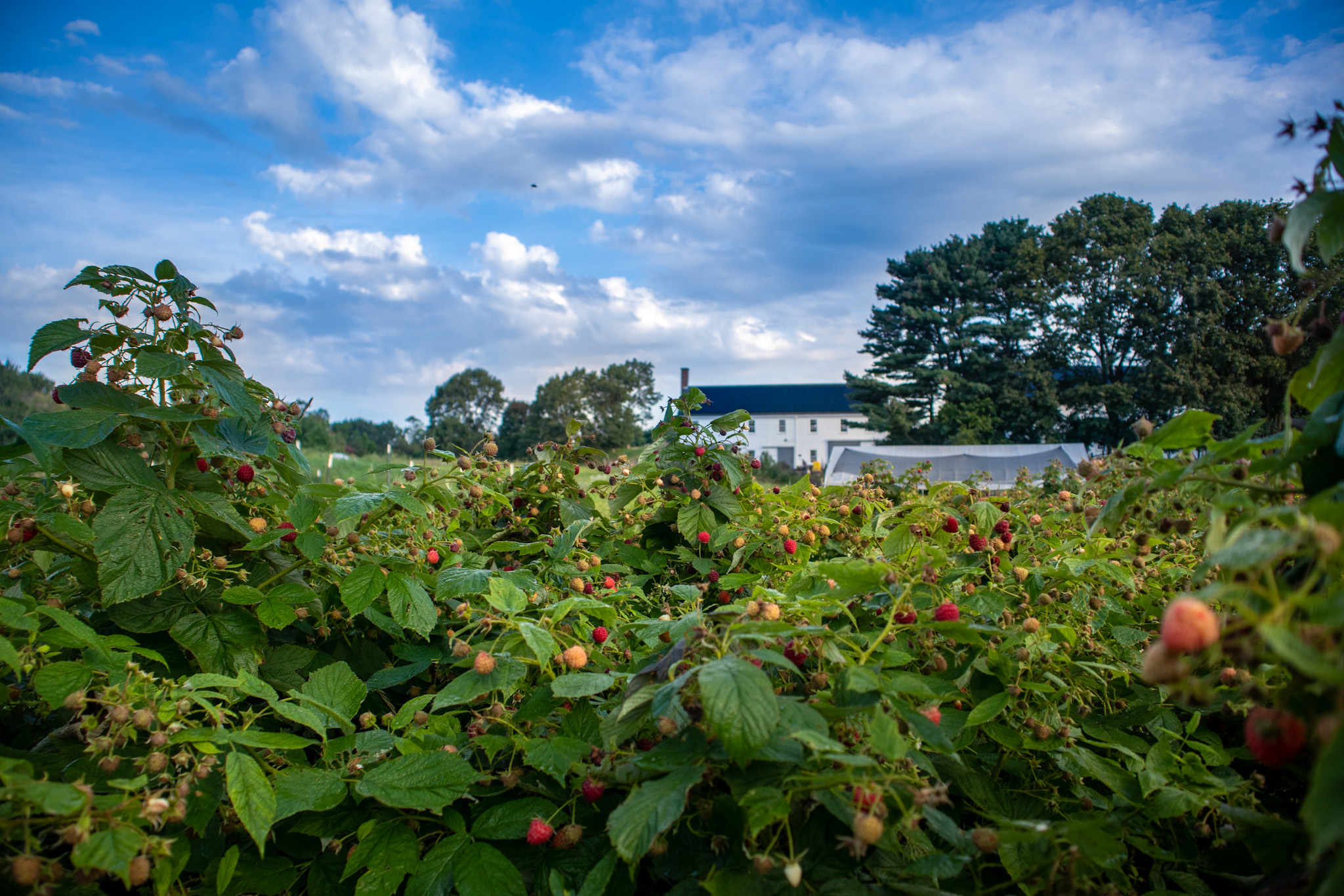 More upcoming workshops and events will be listed soon!
Email FarmChef@wlfarm.org with questions or for more information.
Want to stay up-to-date on farm happenings? Sign up for our e-newsletter.
Looking for our special events listings? Click here!