Let's celebrate a great season, kick back, and enjoy some tunes and tastes at the farm. It's an Americana music fest at Wright-Locke Farm! All Sunday afternoon and evening, you can listen to some amazing talent, settle in with your picnic blanket in the fine fall weather, with the gorgeous backdrop of a historic farm.
We'll have local artisans set up in our beautiful barn, food trucks, and local brews a'plenty. Grab your lawn chairs & friends, join us up at the farm, and raise a glass to good music and great times.
Date:
Sunday, September 30th
Time:
3 – 9 PM
Tickets:
*A ticket includes entrance to the farm for the entire evening and the four band set as well as samples from each of our vendors on "Artisan Row" in the 1827 Barn.
**This is an all-ticked event: every guest will need a ticket to enter the farm and enjoy the music, food & fun!**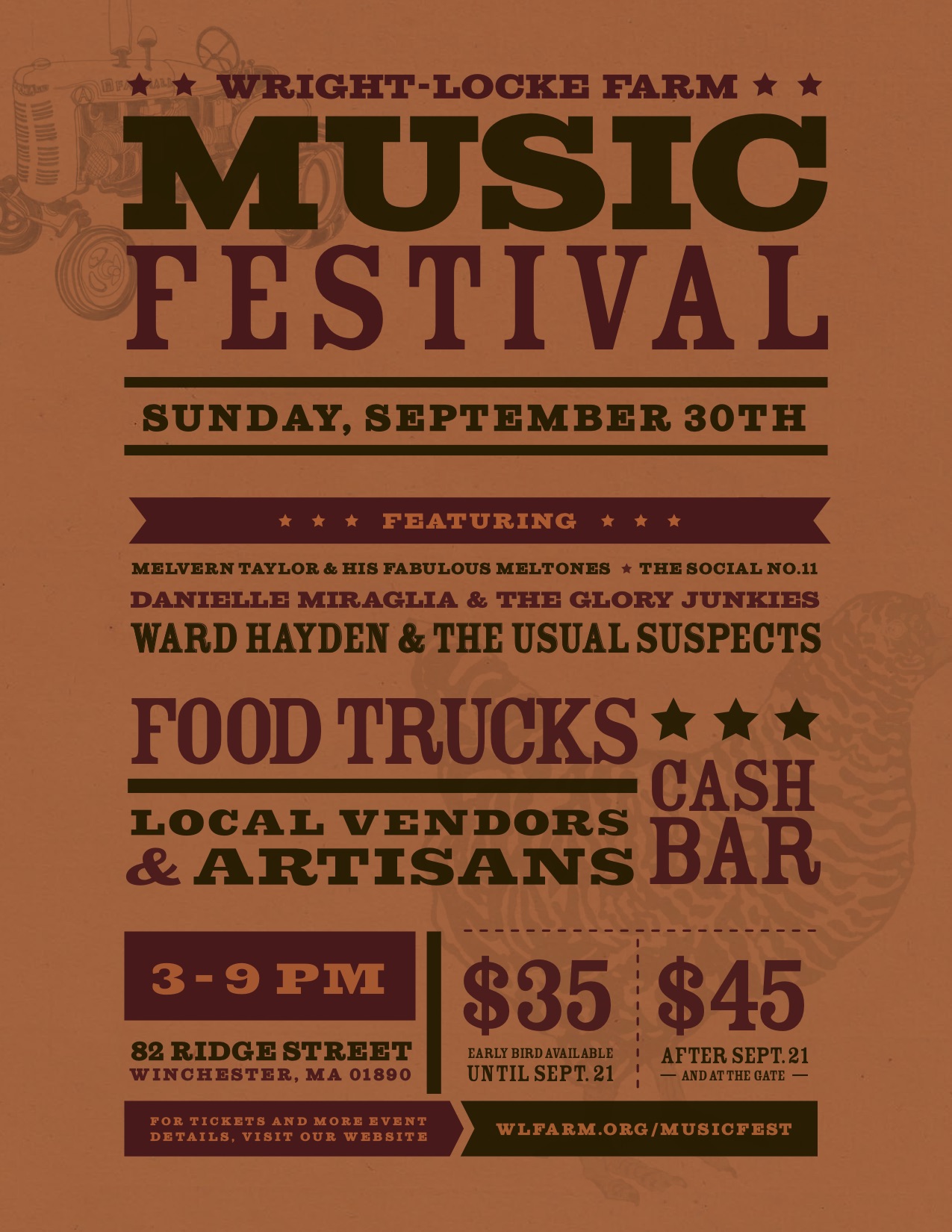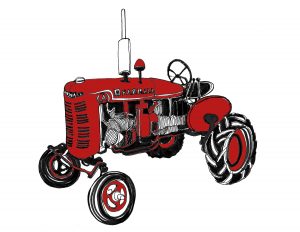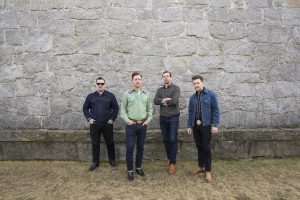 Ward Hayden
& The Usual Suspects
This project began almost five years ago with Boston based singer/songwriter Ward Hayden looking for an opportunity to play more often in the local scene. A seasoned veteran of the road for well over a decade, Hayden realized that his tour schedule was only allowing him to perform in his hometown just once or twice a year. So, Hayden rounded up some of his favorite Boston musicians: Paul Diley (Girls Guns & Glory/Frank Drake/Cold Chocolate), Josh Kiggans (GGG/Shiny Lapel Trio) and Cody Nilsen (GGG/Honey Talk/Spike the Punch) and assembled The Usual Suspects.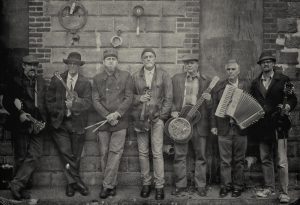 Social No.11
Haunting lyrics, sweet harmonies, and a tractor-load of instruments make up this New England based Americana Band. The Social No.11 began locally in Arlington, Massachusetts, and has since taken the band to legendary Boston-Area venues The Burren in Davis Square, and Toad in Porter Square. Now they comfortably move around Cambridge, Somerville, Concord, and once even took their talents to Barbados. Now, The Social No.11 is taking their talents WLF Music Festival! For more information visit the band's website at, https://www.thesocialno11.com.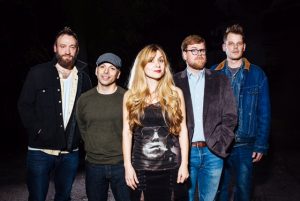 Danielle Miraglia
& The Glory Junkies
No one word can be used to describe this intoxicating, powerhouse band lead by Boston singer/songwriter-guitarist Danielle Miraglia. Danielle Miraglia & The Glory Junkies sound is a harmonious blend of folk meets blues drawing inspiration from some of the greats such as The Rolling Stones, Prince, Janis Joplin etc…Strong vocals, guitar riffs, an old Gibson, an infectious stomp-box rhythm and harmonica come together to form the exhilarating sound of Danielle Miraglia & The Glory Junkies. Visit https://daniellem.com for more information on the band!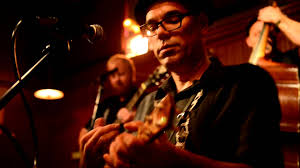 Melvern Taylor
& His Fabulous Meltones
 Melvern Taylor & His Fabulous Meltones have a unique sound unlike any other and the band really says it best, "Kind of like country or jazz or rockabilly but not really," To sample some music and to learn more about the band visit their website https://www.melverntaylor.com