Stay tuned for Summer 2023 Family Farm Night dates!
You bring the picnic and your favorite non-alcoholic drinks. We'll have live music, a cash bar for the adults, popcorn, and other goodies for sale in our farm stand. Bring a blanket or some lawn chairs and settle back to enjoy the show!
Sign up for tickets today! While Family Farm Night is free for all, we require guests to register in advance. Sign up today!
Bark Bark! Family Farm Night is for people only: please leave your canine family members home. They will thank you for missing the crowds, the excited children, and the overwhelming temptations caused by too many picnics.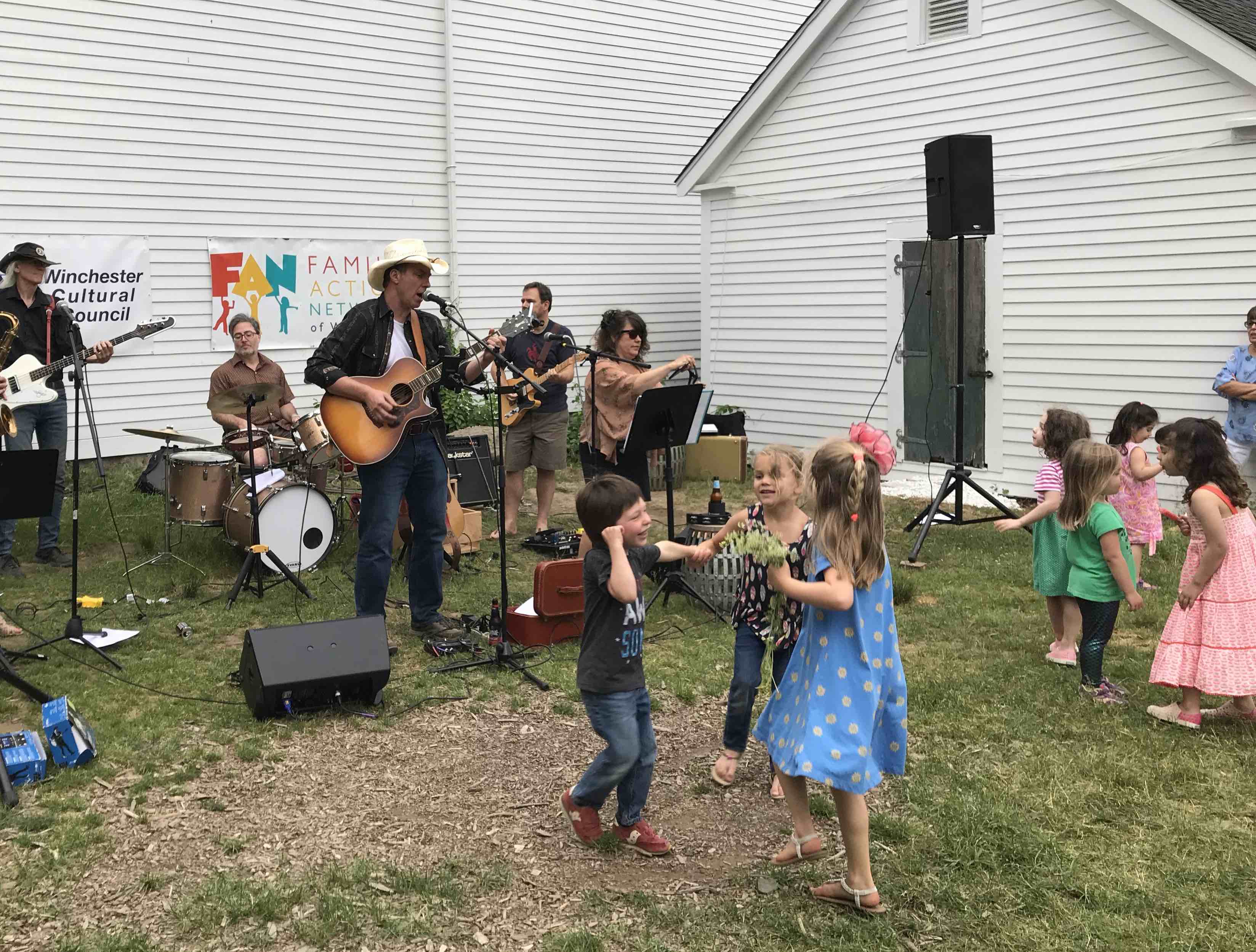 Please note that, due to popularity, Family Farm Night concerts are sunshine-only. We can't accommodate everyone in our buildings and will cancel in case of inclement weather, via the website and social media. 
2022 Schedule 
Tuesday, July 12: Mr. Aaron 
Tuesday, July 19: Ben Rudnick and Friends
Tuesday, July 26: Hank Wonder 
Tuesday, August 2: Tara Ten Eyck and Friends
NOTE ON PARKING: We love how popular Family Farm Night is but parking can be a challenge. Please note that there are 2 parking options:
Mullen Field (75 spaces)
Saint Eulalia's Parish at 50 Ridge Street (150 spaces)
If you pass Mullen Field or Saint Eulalia's on the way to the farm, please park there and walk to the farm! For the safety of all guests and neighbors, parking is NEVER allowed on Ridge Street at any time.
Our 82 Ridge Street lot is very small and will be reserved for handicapped patrons and Farm to Go pick-up only.
Special thanks to Saint Eulalia's Parish for use of their parking lot
during Family Farm Night!