Our wonderful Family Farm Night series Lettuce Turnip the Beet will return next summer. Concerts are held for seven consecutive Thursdays in June and July from 6 – 7:30pm.
Bring you own picnic or pre-order a boxed picnic from The FULLer Cup (delivered to the Farm for your convenience). We'll also have a cash bar and popsicles, popcorn, and other goodies for sale in our farm stand. Bring a blanket or some lawn chairs and your favorite non-alcoholic refreshments to enjoy the show.
Bark Bark! Family Farm Night is for people only: please leave your canine family members home. They will thank you for missing the crowds, the excited children, and the overwhelming temptations caused by too many picnics.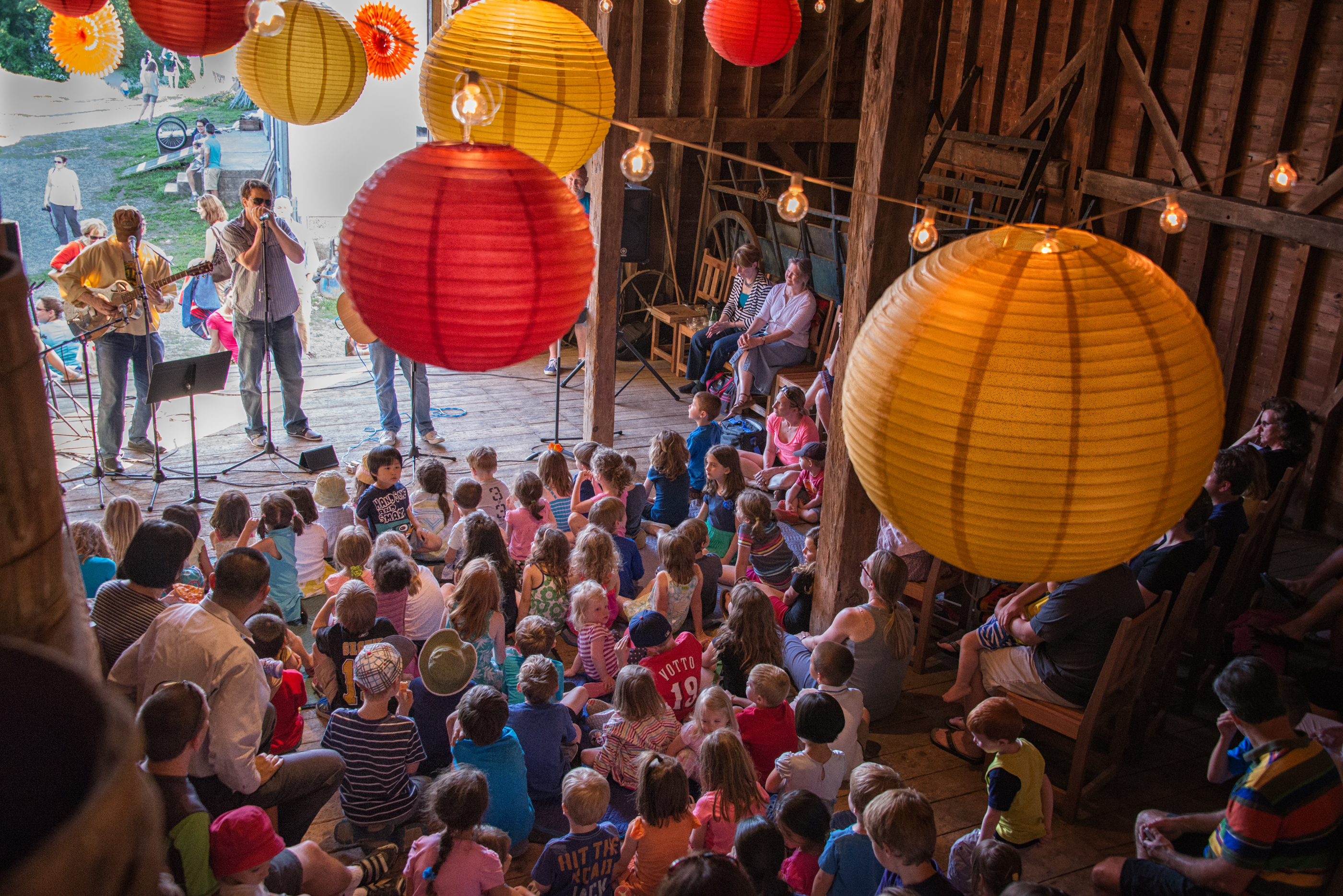 NOTE ON PARKING: We love how popular Family Farm Night has become! Please note that there are 3 parking lot options:
82 Ridge Street (50 spaces)
Mullen Field (75 spaces)
Saint Eulalia's Parish at 50 Ridge Street (100 spaces)
If you drive by Mullen Field or Saint Eulalia's on the way to the farm, we recommend parking at these locations and walking to the farm since the 82 Ridge Street lot fills very quickly. For the safety of all guests and neighbors, parking is NEVER allowed on Ridge Street at any time.
Family Farm Night is made possible by generous sponsorship from the EnKa Society. Special thanks to Saint Eulalia's Parish for use of their parking lot on Thursday evenings.