In addition to taking care of our animals, soil, and life around the farm, we recognize our responsibility to consider the Farm's global impact on people and the planet. In an effort to continue to preserve the farm for generations to come, we've added solar panels to the 1827 Barn and the Squash House. We also strive to make our buildings as energy-efficient as possible.
Wright-Locke Farm's Solar Project
In 2015, the Staff and Board of Directors of Wright-Locke Farm began efforts to add solar panels to the historical buildings on the farm. Fast forward to the summer of 2020 and 172 solar panels on top of the 1827 Barn and the Squash House are connected to the power grid! Together, these panels can generate up to 54,000 KWh per year, significantly reducing the farm's net energy consumption.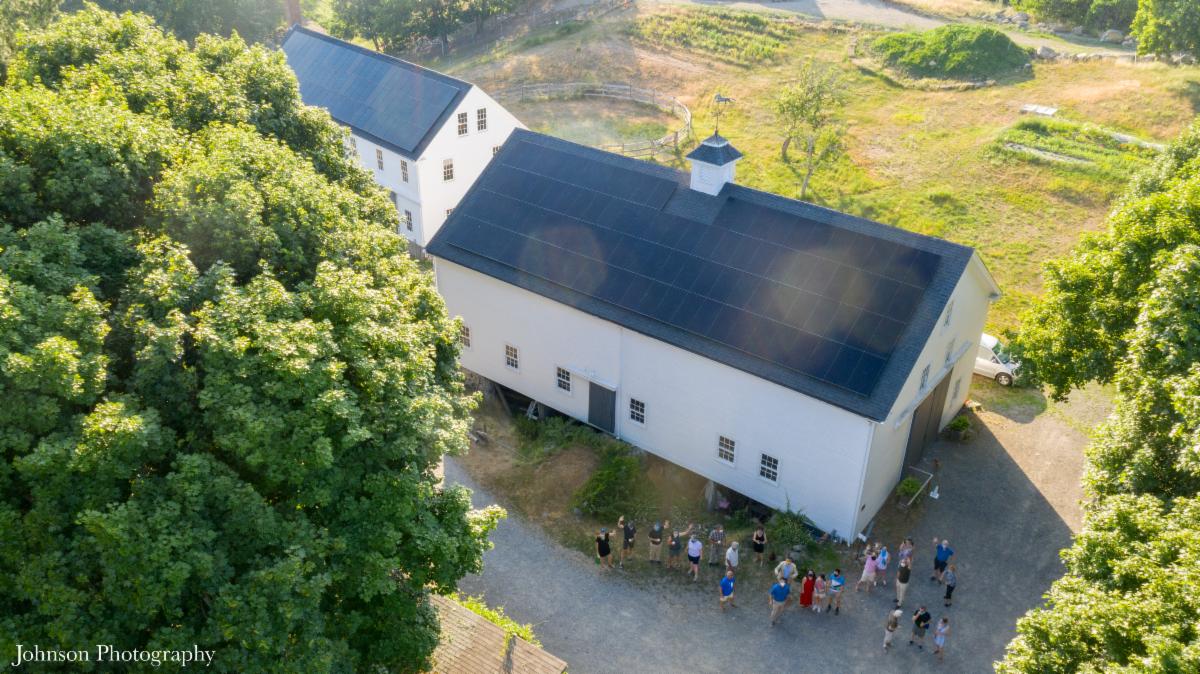 Beyond adding significant solar energy potential to the farm, this project pushes the boundary of using modern-day technology on historical buildings. In Massachusetts, it is illegal to alter the exteriors of buildings on the National Register of Historical Places (such as the 1827 Barn and Squash House) without express written approval from the Massachusetts Historical Commission. Thanks to tireless work from the Farm's staff and board, and the support of State Representatives Jason Lewis and Michael Day, the Mass. Historical Commission gave unanimous approval for Wright-Locke Farm to add the solar array to our historic buildings.
In an interview with The Winchester Star, Archie McIntyre (the Farm's Executive Director) provided context for the project:
In this era of rapidly accelerating climate change with dramatic negative impacts on the environment and human health, it is becoming increasingly clear that we all must take actions, however small and localized, to mitigate adverse climate events… Nowhere is this more evident than on a small, diversified farm that is impacted by rapid shifts between oppressive heat and drought and torrential microbursts dropping inches of rain in just hours."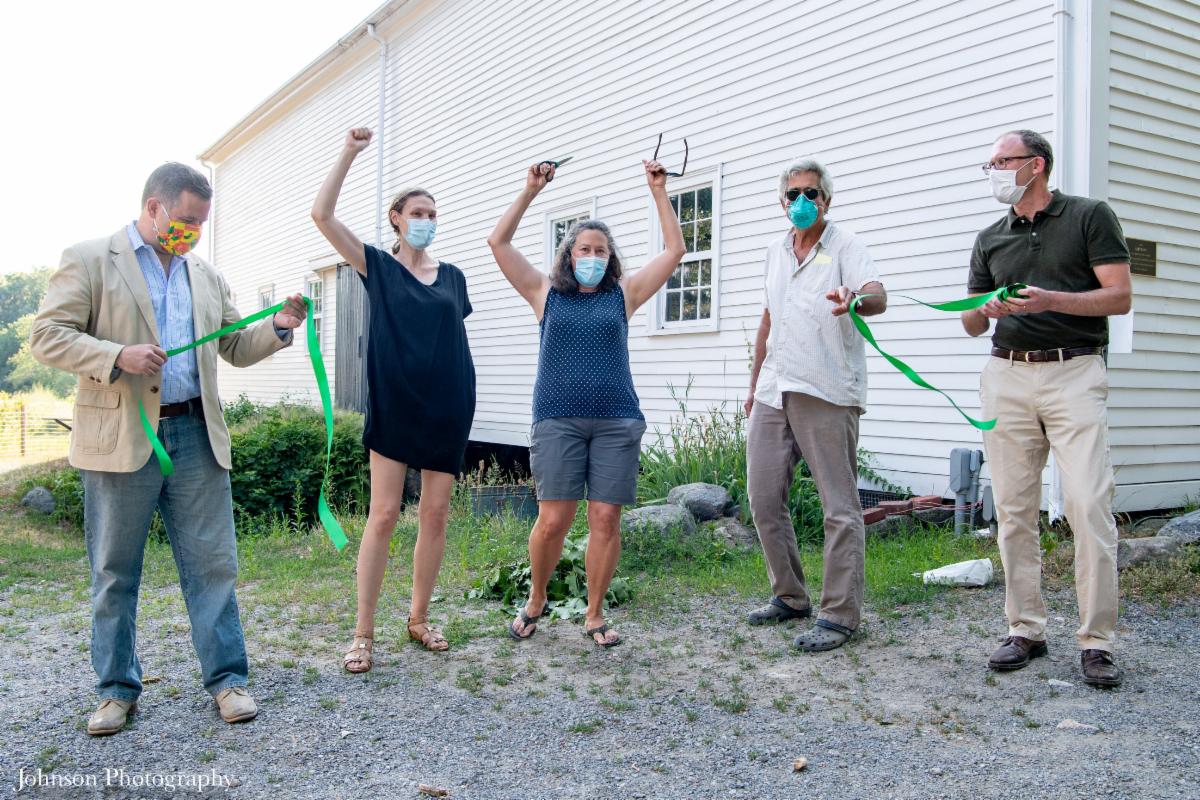 On June 23, 2020, Wright-Locke Farm held a ribbon-cutting ceremony to celebrate the Farm's solar array being connected with the power grid. Pictured with the ribbon are: Michael Day (State Representative), Lia O'Donnell (2020 WLF Board President), Susan McPhee (WLF Board Member), Archie McIntyre (WLF Executive Director), and Jason Lewis (State Senator).