Join us for one of out popular Farm-to-Table Suppers!
Sign up for our Newsletter to stay up to date on all the delicious food coming out of the Farm Kitchen
Chef Kelcy officially welcomes you to the farm for one of her farm-to-table suppers. These meals feature produce from WLF and surrounding Farms to bring the bounty of New England to your plate.
WLF Patio Cookout, Thursday, July 20th from 6:30 to 8:30 PM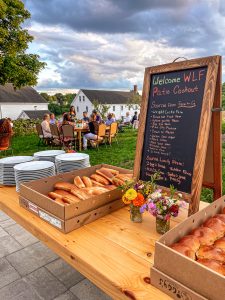 After a long winter break, we are excited to announce that Farm Suppers are back at Wright-Locke Farm! We invite you to join us on Thursday, July 20th from 6:30 to 8:30 PM for an evening of delicious food, refreshing drinks, and live music in the beautiful surroundings of our farm in Winchester.
To kick off the summer season, Chef Kelcy will be hosting a cookout on the patio featuring grass-fed, pasture-raised burgers and hotdogs from Walden Local Meat, vegan burgers from Kind Roots, and an assortment of fresh, seasonally inspired sides. And of course, no summer cookout would be complete without a delectable dessert featuring our own WLF blueberries.
We will also have a selection of beer and wine available for purchase, as well as one of Chef Kelcy's signature summer cocktails. This is the perfect opportunity to relax and enjoy the warm weather while indulging in some delicious food and drinks.
This menu is Vegan, Vegetarian, and G/F friendly!
Tickets are available for purchase by clicking here! 
2023 Dinner Dates
WLF Patio Cookout, July 20, 2023

It's a Fiesta Farm Supper, August 10, 2023

So Long Summer Supper, September 20, 2023

Fall Harvest Farm Summer, October 19, 2023
Our Holi Dinner is back, March 9th from 6-9 pm!
We're thrilled to partner up again with renowned Chef Keith Sarasin to create a truly special dining experience that's bursting with flavors and inspired by the spirit of Holi.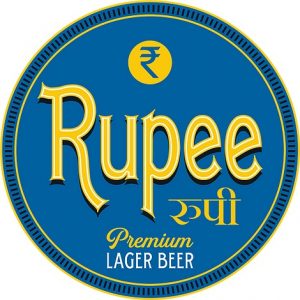 The festivities will kick off with a pre-party, sponsored in part by Rupee Beer, where you'll be treated to a range of delicious passed appetizers and drinks. Our henna artists will be on hand to create beautiful designs on your hands, so you can fully immerse yourself in the festive spirit of Holi.
Next up, it's time to take your seat for a spectacular 3-course meal. Chef Keith Sarasin has crafted a menu that will take your taste buds on a journey of exciting and unexpected flavors. From aromatic spices to fresh herbs, every dish is designed to delight and inspire.
Whether you're celebrating Holi with friends, family, or colleagues, our Holi Celebration Dinner promises an unforgettable experience you won't want to miss. So mark your calendar for March 9th, and get ready to indulge in a feast for all the senses at Wright-Locke Farm!
On the Menu
Idli Chat
Trio of Chutney – Podi Life -Sev
Tandoori Chicken or Tandoori Paneer
Lemon Basmati – Green Chutney – Brista
Double ka Meetha
Fried Bread – Saffron – Milk – Dried Fruit
Click here to purchase tickets
Holi is an Indian festival that is widely celebrated in India, Nepal, and other parts of South Asia. It usually takes place in late February or early March, on the day of the full moon. Holi is also known as the "Festival of Colors" or the "Festival of Love". It is a joyous occasion where people of all ages come together to celebrate the victory of good over evil and the arrival of spring. The festival is typically marked by the throwing of colored powders and water, singing, dancing, feasting, and other festivities.
COVID Policy
If you are not feeling well or have any COVID symptoms, we ask that you please stay home!  You can give the ticket to a friend or family member, or we are happy to pack up your meal to pick up the next day.
Thank you for helping to keep our community safe.
Please reach out to our Farm Chef Kelcy as well with any questions or concerns you may have.
Allergy/ Dietary Restrictions Information
We take food allergies very seriously at the farm and want to make sure our customers have a delicious and safe experience. You will be prompted to fill in allergy information upon purchase of the tickets.
Vegetarian meals are available upon advanced request. You will have the option of selecting the vegetarian meal at time of ticket purchase.
Please reach out to our Farm Chef Kelcy as well with any questions or concerns you may have.
The Nitty-Gritty Details
We will be eating i

nside the new All Seasons Barn or on the patio if the weather allows

Suppers start promptly at 6:30 & end by 8:30pm

There is a bar available for drink purchase

Tickets are not transferrable between suppers. Schedule changed and can't come? Feel free to send a friend in your place!

Don't feel well? Please stay home! Let us know and we will gladly pack your food to go.

Farm Suppers will be served at small 6-8 person tables. If there are more than 8 people in your group, please contact our Farm Chef in advance.

If you wish to be seated with friends, please arrive promptly at 6:30 or let our Farm Chef know in advance. Late guests will be seated at the management's discretion.
Please reach out to our Farm Chef Kelcy as well with any questions or concerns you may have.
Meet Our Farm Chef, Kelcy!
Hello Everyone! I am delighted to be the Farm Chef and Kitchen Manager for the Wright-Locke Farm All Seasons Barn. I am so grateful to be apart of this amazing farm and working with some seriously passionate people.
One of the best parts of working at a farm is thinking about delicious ways to eat the food we grow and sell! Click here for some of our favorites. Let us know what you think!