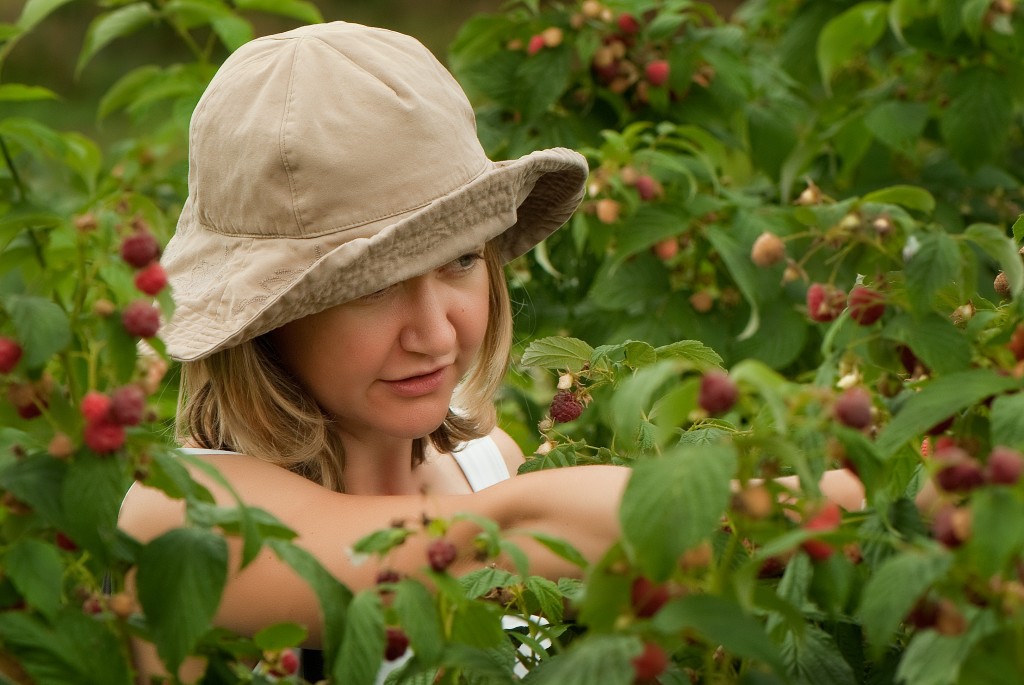 Every season we open up our fields for U-Pick Raspberries. Our fruit is an organic late bearing crop that starts to ripen in late August or early September. We have limited rows of raspberries that we like to keep as a nostalgic holdover from a time before the Farm became a community-centric farm. Many who grew up in the area remember crisp Autumn days of delicious berry picking – we strive to continue this tradition, while at the same time making room for other important farm operations that support our annual vegetable production, volunteer efforts, education programs, biodiversity, and diversification of revenue sources. Thank you to all who volunteered with our U-Pick operation to make this season's berry picking a success! If you are interested in helping out this season, check out our raspberry volunteer page.
Check back for updates as we get closer to the season. Our website and newsletter are the best ways to keep in touch about U-Pick operations.
What are the Rules for U-Pick?
We kindly ask you to respect these rules when you come to pick raspberries:
Wash your hands before picking
Please do not pick any other produce or flowers – Raspberries are the only U-Pick item.
Dogs are not allowed in the growing fields
Do not throw raspberries – this can spread pests, disease, and is a sad waste of fruit!
We are a busy working farm with moving vehicles, live animals, electric fences, and plenty of distractions – please be actively aware of your surroundings and members of your party at ALL times
Are your Raspberries Organic?
Yes, they are! All of our produce and flowers are certified organic. Which is very rare in this area as it is hard to deal with the many pests that LOVE to eat raspberries in an organic manner.
What is SWD?
The Spotted Wing Drosophila (Drosophila suzukii), is an Asian species of fruit fly recently introduced in the United States. It was first found on the west coast in 2008, but has rapidly colonized many fruit-producing regions of the country. Most fruit flies are annoying but harmless, propagating in overripe fruit. Instead, the SWD lays its eggs in fruit just nearing its peak. A few years ago, SWD arrived unexpectedly in New England, forcing Wright-Locke Farm and most other raspberry growers in the region to close down early. Learn More about this pest here.
Can I Bring My Own Containers?
Definitely! We have buckets for you to pick into, then when you return to the farm stand to weigh and pay for your fruit, we will tare your containers and pour the berries you picked into them.
Can I Bring My Stroller?
Yes you may. While our terrain is a little tricky for strollers (gravel, dirt, and grass), our raspberry rows are wide enough for you to bring your strollers with you into the fields. We do ask that you do not change diapers in the field as that is not allowed with our Organic Certification. You may change diapers outside of our growing spaces, closer to the farmstead.