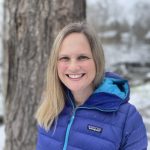 Megan Recupero
Co-Director
Tuesday/Thursday/Friday Co-Teacher 
After teaching 3rd grade (indoors) for 11 years, Megan transitioned to teaching children ages 18 months to age 8 outdoors and writing curriculum for Tinkergarten. Megan also taught STEM and robotics classes for kids PreK- 8th grade and science preschool. She holds a M. Ed in Elementary Education from Lesley University in Cambridge, MA and a B.A. in English from Middlebury College. Her time with Tinkergarten and teaching preschool contributed to her philosophy that young children learn best through a play-based approach that allows them to guide their learning with support from teachers and the environment. 
Growing up in Vermont nurtured Megan's love for spending time outdoors and on farms. She lives in Arlington with husband and two sons. Her favorite outdoor activities include cross-country skiing, sailing, paddling, and gardening.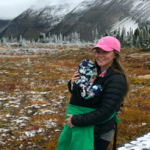 Lauren Winterer
Tuesday/Thursday/Friday Co-Teacher 
Lauren Winterer is an avid outdoorswoman. She has a BS in Natural Resources Management and Engineering with a concentration in Environmental Conservation and Fisheries & Wildlife Management, and an MS in Secondary Science Education with a concentration in Biology. She has over 10 years in nature-based / outdoor education and has worked at Wright-Locke Farm leading program-based lessons since 2020. 
She is a Winchester mom of two little girls. She has a deep connection and appreciation for the natural world and has dedicated her life to teaching others how they too can have the same love and respect for our planet. Lauren loves singing, dancing, and playing. She believes that the best way to teach children is to play and explore in the outdoors. 
Lauren is also the Enrichment Coordinator for Wright-Locke Farm where she coordinates curriculum support for surrounding schools and programs.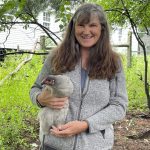 Lynne Cogswell
Monday/Wednesday/Friday Co-Teacher
An outdoor enthusiast, Lynne has always incorporated nature and environmental awareness into her classroom curriculum.
She has experience teaching within a variety of settings to children of all ages. Lynne believes that play is powerful and beneficial to children's development. She facilitates activities for discovery and making connections through play.
Lynne has a Bachelor of Science in Early Childhood Education and has worked in Preschools, Elementary Schools, Mass Audubon and currently at Wright-Locke as an educator with the preschool and elementary programs. She looks forward to her another school year as a Forest Friends teacher!
Lynne lives in Arlington with her husband, dog and daughter who is attending college. Her favorite place to escape to on the weekends is York Maine, where you can find her walking the beach.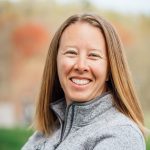 Sarah Phoenix
Monday/Wednesday Co-Teacher
Sarah joins Forest Friends as a parent alumni and advocate of nature-based play and learning. She was a Forest Friends Fellow during the 2022-2023 school year and we are thrilled that she is joining the team as a teacher. Her family has been part of Forest Friends since its inception, and she is enthusiastic to support the program and the amazing opportunities it provides.  
Sarah's love of nature started with her own childhood of exploring and learning from the conservation land and farms she grew up around.  As a parent, she has devoted her time to exploring the outdoors with her two daughters and integrating nature-based learning into their lives.  
Sarah enjoys road and mountain biking, swimming, skiing, hiking, tennis, yoga, and spending time with her family.  She also coaches soccer and cross country skiing, holds a B.S. from the University of Vermont (UVM), and lives in Arlington, MA.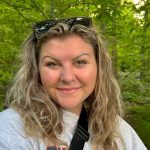 Anabel Szydlik
Tuesday/Thursday/Friday Forest Friends Fellow
I am thrilled to have been offered a position as a Forest Friends educator! I am currently an undergraduate at Lesley University studying Counseling with a focus in Holistic Health & Wellness. Over the course of the last year I had the wonderful opportunity to intern at WLF in the education department and absolutely fell in love with the environment, the community, and the driving desire to nurture ourselves through nurturing nature. I truly could not feel more grateful to have found this program, or for the staff who have welcomed me in with open arms. I cannot wait to meet all the new faces this fall, and enjoy plenty of outdoor adventures!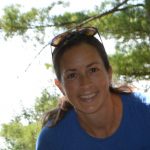 Sarah Doyle
Co-Director
I am thrilled to be returning to Forest Friends this year and so lucky to be working with the Forest Friends team. I have enjoyed seeing our Forest Friends flourish in this amazing place and look forward to this school year. My role is to support the families, the teachers, and our Forest Friends.
I grew up in New England, lived in Phoenix, AZ for many years, and returned to New England 15 years ago to raise my family. I live in Winchester with my partner and three children. You'll often see my Golden Retriever on the Farm – please say hi to Juno, a therapy dog – she'll always greet you with a smile.
I am the Education Director at Wright-Locke Farm and an adjunct professor of Education and Sociology. In some form, I have been an educator for over 25 years because I always love to learn!