Here at Wright-Locke Farm, we compost using a contained three-bay compost system. We have a sign pointing towards the active pile where compost should be dumped. Please check which bay is "open" for new compost. Current bay is the first bay.

Community members are welcome to bring household compost to the farm.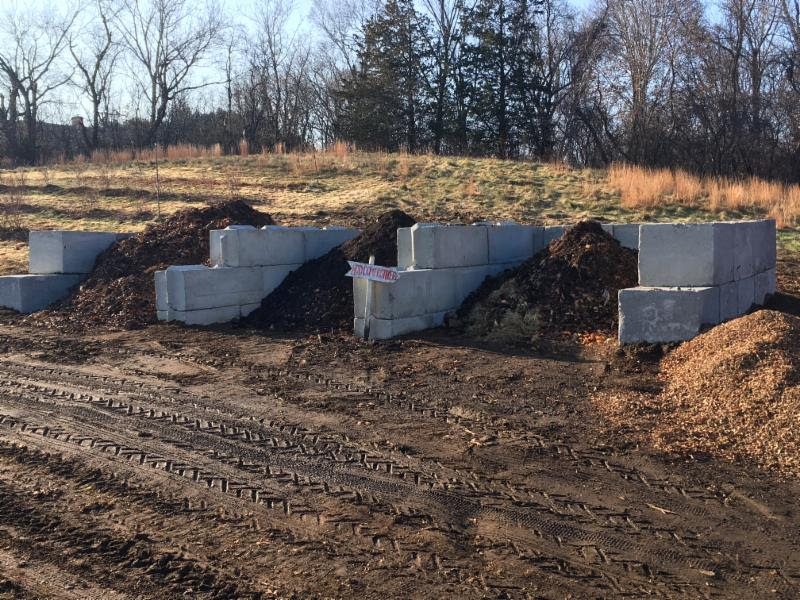 Please be sure to only bring the following types of items for our certified-organic compost:
– fruit and veggie scraps
(raw, cooked, or rotten)
– spent coffee grinds and filters
– teabags without staples
– non-oily grain products
(bread, pasta, rice, oatmeal, etc)
– eggshells
– nutshells
– brown paper bags
– black and white newsprint (best if shredded)
– untreated houseplants (with or without potting soil)
– untreated floral arrangements
NEVER bring any of the following items:
– animal proteins
(meats, bones, egg whites/yolks, etc)
– dairy products
– oily foods or fats
– color or glossy print flyers (from newspapers or elsewhere)
– chemically-treated plants/cuttings of any kind
– pet wastes or litter
– compostable plant-based plastic cutlery
– compostable plant-based plastic bags
**Please take off UPC stickers! These stickers go through our shifter and end up all over the farm.
These items attract pests and predators, encourage growth of unsafe bacteria, introduce harmful chemicals into the pile, or are not allowed in our compost due to strict organic certification standards.