Welcome to our kitchen at Wright-Locke Farm! We can't wait to see you and get cooking!
Please use the links below to learn more about our kitchen programming.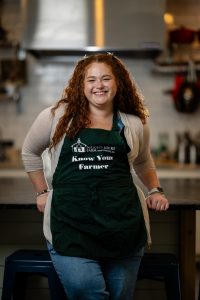 Meet Our Farm Chef, Kelcy!
Hello Everyone! It is with great pleasure and honor that I introduce myself as the Farm Chef and Kitchen Manager for the Wright-Locke Farm All Seasons Barn! I am so grateful to be a part of this amazing farm and work with some seriously passionate people.