Thank you for choosing to participate in the Wright-Locke CSA as a sustainable way to bring fresh, local, organic vegetables into your household. Your participation is a vital component to making this farm a truly successful Community Supported Agriculture (CSA) endeavor. CSA is a partnership of mutual commitment between a farm and a community of supporters which provides a direct link between the production and consumption of local food.
Supporters cover an integral part of a farm's yearly operating budget by purchasing a share of the season's harvest. CSA members make a commitment to support the farm throughout the season, and assume the costs, risks and bounty of growing food along with the farmer or grower. Members payments help pay for seeds, water, equipment maintenance, labor, etc. In return, the farm provides, to the best of its ability, a healthy supply of seasonal fresh produce throughout the growing season. Becoming a member creates a responsible relationship between people and the food they eat, the land on which it is grown, and those who grow it.
There are many variables that will ensure our farm's success this year. While the vegetables that grew last season thrived, there is always a chance that the shares may not meet your expectations in the future. However, we are confident in our farm operation and that our efforts will lead to another great harvest in 2018. I hope you will join us as we grow fresh, local produce for our community.
Sincerely,
Adrienne Altstatt, Farm Manager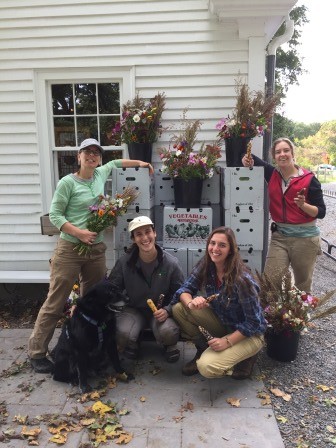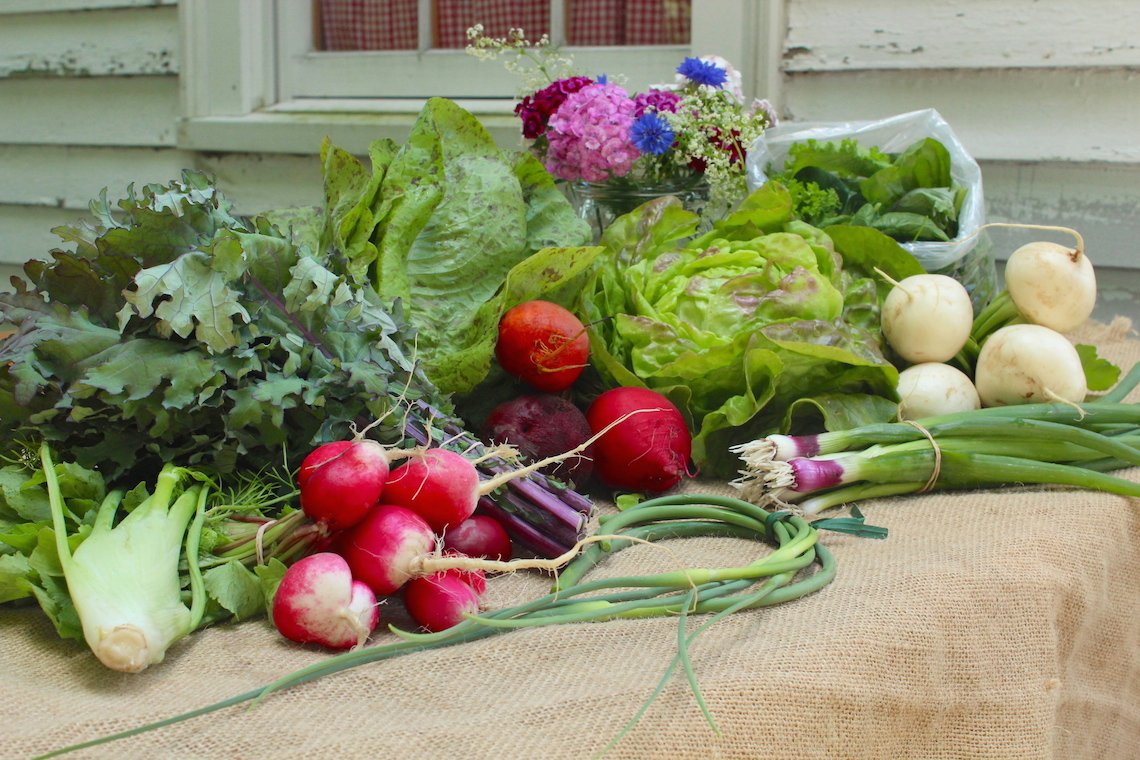 Regular Share: (Soldout for 2018) 20 weeks on-farm vegetable pick-ups on Thursdays from 3pm-7pm at Wright-Locke Farm (78 Ridge St) June 7th – October 18th at a cost of $575.
Alternate Share: (Soldout for 2018) 10 alternating weeks (A weeks or B weeks) on-farm vegetable pick-ups on Thursdays from 3pm-7pm at Wright-Locke Farm (78 Ridge St) over a 20-week period (June 7th – October 18th) at a cost of $340 for the 10 pick-up weeks.
Flower Share: 14 weeks of on-farm pickups of seasonal bouquets consisting of 20 stems on Thursdays from 3pm-7pm OR Tuesdays from 3pm-7pm at Wright-Locke Farm (78 Ridge St) July 10th – October 18th at a cost of $180.
New Summer Flower Share! The hot weather and rain has been wonderful for our flowers, and our fields are giving a bounty of blossoms at this time. Therefore we are offering 4-week Summer Flower CSA Share for $55. Register today! Pickup starts Wednesday August 1st.
Farm Bucks (Carrot Card) New in 2018! Sign up for a $100 debit card with us and get $110 worth of credit to be used at our Farm Stand and our two Farmer's Markets (Winchester and Lexington). Good for any products/produce we carry at any of these locations.
*Our shares are limited and sell out fast, but you can get a share from our friends at Picadilly Farm in Winchester, NH! They have a share pickup in the area on Thursdays.
**If you are a SNAP receipient and are interested in a CSA Share with us, please email Adrienne at farmer@wlfarm.org.
1. Create or log into your account via WLFarm.org. Making an account is quick and easy! We just need some basic information about yourself. If you would like to change any of these pieces of information at any time, you may do so by logging into your account.
2. Sign up for a CSA share! Select the share type you would like to purchase via the drop down menu on the Event Registration webpage. You will be given the option to pay immediately by credit card or to pay later; accepted later payment types include credit card (via Make Payment), check, or cash.
Please note: A share deposit of $50 is due by April 1, 2018; full payment for a share is due by May 15, 2018.