June:
June  7 – Middle Eastern Lunch with Chef Katie
June 9 – Special Guest Farm Supper with Chef Chris Viaud
June 14 – Taco Tuesday with Chef Kelcy
June 15 – Summer Jam Workshop with Sarah from Rascal Relish
June 20 – Summer Vacation Programs Begin! 
July:
August:
Use the links above to register directly for the upcoming programs and events at the farm!
More Information:
Looking to host a private event or corporate holiday party? Contact our events team at events@wlfarm.org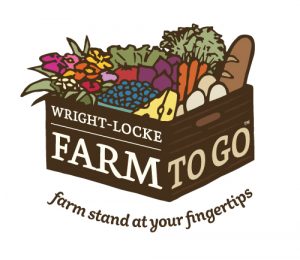 Farm to Go
runs all year long!
Order organic produce, prepared meals, and all types of grocery items from great local vendors through Wright-Locke Farm.
Farm to Go pickups are available at the new All Seasons Barn, 82 Ridge Street, back door (follow the signs):
Tuesday 3-6 pm/ Wednesday 9-12 pm
Thursday 3-6 pm/ Friday 9-12 pm
Saturday 11 am – 2 pm