Each year we sell Organic seedlings during the spring season to help you start your gardens off on the right foot and this year is no different!
We will begin listing seedlings in March of 2023
Happy gardening and we'll see you soon!
New to Farm to Go? You will need to create an account here.
If you currently shop through Farm to Go, you are all set! Just log into your account!
2. Choose your pick-up day:
Tues 3-6pm/Wed 9am-12pm
Thu 3-6pm/Fri 9am-12pm
Saturday 11am-5pm
3. Scroll down to see Seedlings (or enter Seedlings in the search field). Select the Seedling(s) and quantities you'd like, and make sure to click Confirm Order. You will receive a confirmation email with pick-up details.
4. Payment will be processed on the Sunday after you've placed your order.
SNAP customers can use their funds to purchase vegetable seedlings! Prices are discounted for SNAP customers.
New SNAP customer? Contact us at farmstand@wlfarm.org to set up your account.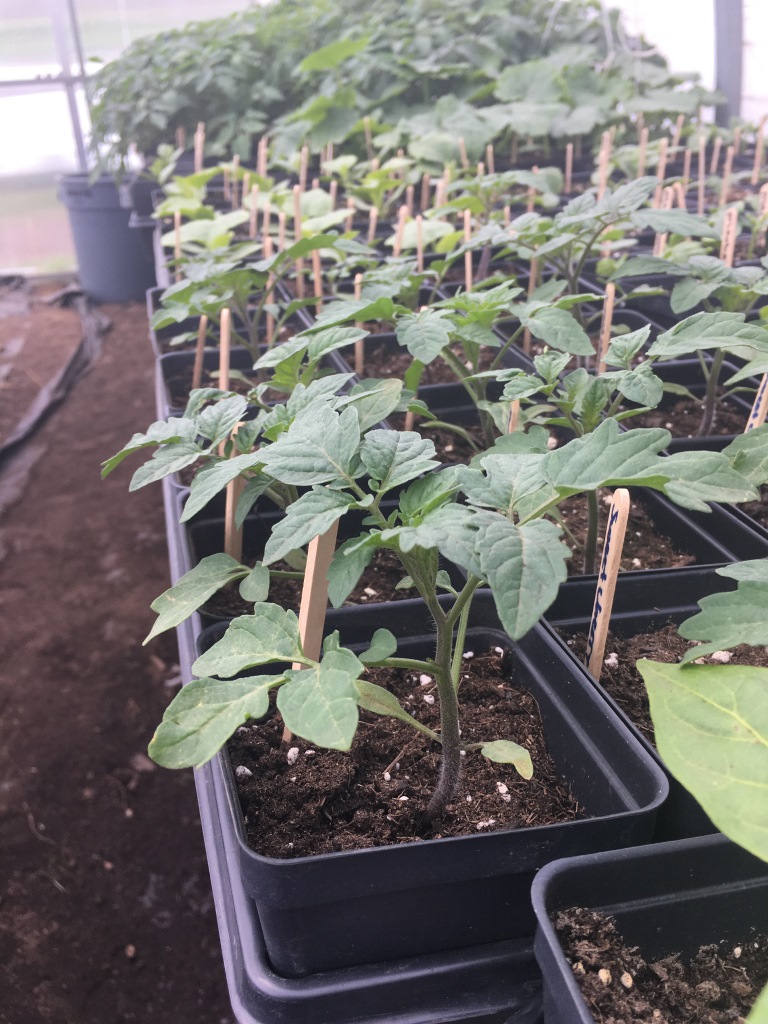 What is available in our online store?
(all in 4″ compostable Organic pots unless noted)
Greens

Red Curly Kale
Red Russian Kale
Lacinato Kale
Swiss Chard
Lettuce Mix 4 packs
Spinach 4 packs

Herbs (all herbs in 4 packs)

Dill
Basil
Cilantro
Parsley
Cutting Celery
Catnip (for your feline friends)

Hybrid Tomatoes
Cherry Tomatoes

Sweetie (red)
Sungolds (orange)

Heirloom Tomatoes

Green Zebra variety
Valencia variety

Tomatillos
Bell and Sweet Peppers

Ace variety
Iko Iko variety

Sweet Peppers

Shishitos
Cubanelles
Banana peppers

Hot Peppers

Cayenne variety
Poblano variety
Jalapeno variety
Habanero variety

Eggplant

Fairytale variety
Asian variety
Bell/Italian variety

Mixed Beet 4 pack (red, Chioggia & golden)
Melons
Glass Gem popcorn