Welcome to the Wright-Locke Farm Cooking School! We offer a variety of hands-on cooking classes with both our Farm Chef Kelcy and other amazing food educators in the area.  Adult workshops include time for eating dinner after you finish cooking. Youth workshops pack up their food in to-go boxes to enjoy outside of class.
All classes are hands-on.
Upcoming Kitchen Education Programs
Steak Night In with Guest Chef Sparky
Tuesday, May 31th from 6-8 pm
Get ready to upgrade your basic meat and potatoes date night and gain some brownie points(that's another class) with this Steak House-inspired class. Join Chef David "Sparky" Spatara for a class that will elevate your tastebuds and senses.
On the Menu:
Coffee and cocoa rubbed steaks with a red wine pan sauce
Roasted garlic- brown butter- rosemary mashed potatoes
Roasted root vegetables from the garden
Vanilla bean ice cream with bourbon caramel sauce.
Chef Dave worked at Sur la Table at the Natick Mall location when the store was opened. He was one of the first to unload the pallets and the last to leave with the store manager. He worked on the retail floor throughout those years and taught cooking classes in their kitchen. His methodology mixes science, humor, and some basic common sense into his classes to make even the most complex dishes possible for a weeknight. Over the last two years, he has started his own food experience company, Grizzly Ventures, LLC. Combining his passions for environments, cuisine, and experiences, he has set out to expand people's minds and pallets regarding what food is and how it literally enriches our lives.
$70 class fee, More information, and registration click here
PAST CLASSES ------------------------------------------------------------------------------------
Vegetarian Bounty with Katie from Two Aprons Cookery
Tuesday, May 24th from 11-1 pm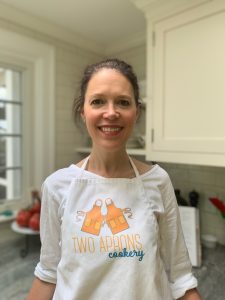 Welcome back Katie from Two Aprons for her fresh and delicious class all about beautiful and delicious Vegetarian Food! Perfect for the start of the spring and summer, we are excited to explore all we can make with the upcoming season's bounty!
On the Menu
~baked feta w/ broccoli and tomatoes
~ zucchini/pea/basil soup
~ Lemon Ricotta Cake 

*Class is vegetarian
*Class requires proof of vaccination to participate
$70 class fee, More information, and registration click here
Intro to Egyptian Cuisine with Guest Chef Sawsan
Wednesday, May 18th from 6-8 pm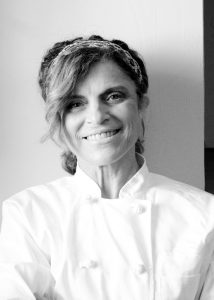 Join us in welcoming back Guest Chef Sawsan Galal for a culinary adventure to Egypt! For this class, students will be transported to Chef Sawsans homeland, Egypt, where they will learn the secrete to a perfect Egyptian Moussaka with rice pilaf. Paired with a perfect Baba Ghanoush (Chef Kelcy's favorite!) this class is sure to leave you feeling like you just got home from a delicious trip.
On the Menu
~ Egyptian Moussaka
~ Rice Pilaf
~ Baba Ghanoush
$70 class fee More information and to register click here.  SOLD OUT
Farmers Taco Tuesday with Chef Kelcy
Tuesday, May 10th from 6-8 pm
Come join Chef Kelcy in the Wright-Locke Farm kitchen this May for a "Farmers Taco Tuesday" night!
Raised for a large portion of her life in New Mexico, Chef Kelcy is a huge fan of anything Mexican-inspired. Featuring warm flavors and simple but effective tips and tricks for taking your taco night to the next level, this class is sure to deliver as much knowledge as it does flavor.
On the Menu: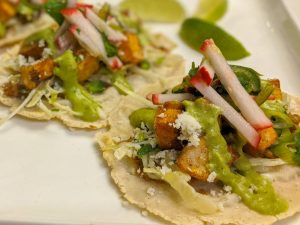 Insta-pot Pork Carnitas
Spiced Roasted Sweet Potato
Refried Beans
Cilantro Lime Slaw
Guacamole from Scratch
Radish Salsa
Tomatillo Salsa Verde
Poblano Crema
*Class has a vegetarian/vegan option and is gluten-free
*Class requires proof of vaccination to participate
$70 class fee, More information, and registration click hereSOLD OUT
Carrot Cake Cupcakes with Kids Cooking Green
Wednesday, May 4 from 4:00 PM to 5:30 for Grades 3-8
Did you know that some carrots are planted in the fall and left in the ground to winter over! Hardy carrots can remain safely in the ground until spring. Early in the season the farmer will harvest the carrots and their flavor is extra sweet for the additional time in the soil. Bake sweet Carrot Cup Cakes & decorate with a Cream Cheese Frosting.

Event fee is $48, for more information and to register, click here ~SOLD OUT~
Summer Baking Bonanza with Kids Cooking Green
Monday July 25- Thursday July 28 from 9:30 am-12:00 daily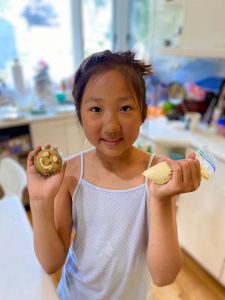 This is a 4 day baking workshop taught by Kids Cooking Green at the Wright Locke Farm Kitchen, in Winchester Ma. for kids in grades 4-8 who love to bake. Class meets Monday-Thursday July 25-28 from 9:30 am-12:00. Most of our time is spent in the kitchen but we will take breaks to get outside and enjoy this lovely farm.
Recipes will include: Farm Fresh Fruit & Pastry Cream Pavlovas, Strawberry Shortcakes, Savory Galettes: Kids select their favorite locally grown veggies for their recipe, Black Forest Cherry Roulade Cake
More information and to register, click here. ~SOLD OUT~
Seasons Eating: Middle School program
Program meet once per week on Wednesday from 4:00-6:00 pm March 2 – April 6 for Grades 6th, 7th, 8th
Join Chef Kelcy at Wright-Locke Farm for our afterschool program in the kitchen! In this session, she will be welcoming in her students with an apron, a smile, and a wealth of knowledge about foods of the season.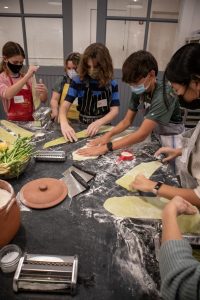 For this six-week program, the students will be spending the first 5 weeks focusing on a different food color of the season, emphasizing learning more about eating with the seasons and the nutrition behind the shades. Classes will also teach basic cooking skills and techniques to help the students feel comfortable and confident in the kitchen!
Week 6, we will celebrate the bounty of the seasons with the "Seasons Eating Feast" that Chef Kelcy and the student will spend most of the program planning. It will consist of a beautiful meal curated by the children that take all the colors and lessons they learned in the previous 5 weeks and turns it into a meal that families are invited to come and share with all of us.
*Class requires proof of vaccination to participate
Masks are required at all times unless smelling or tasting our food.
Space is limited and tiered pricing is available. For more information and to register, click here. ~ Session Closed~
Middle School Summer Farm to Table Kitchen Workshop
August 8th (Monday)-11th (Thursday) from 9am-12pm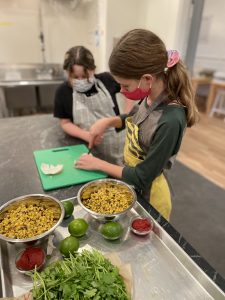 Come join Chef Kelcy this summer for a true Fame to Table Middle School Workshop. This 4 day workshop will focus on the food we find on Wright Locke and surrounding farms to create fresh and delicious food. Student will finish the week with a fresh sense of connection to the farm and their food as well as some new tips and tricks from working in the kitchen.
*Class requires proof of vaccination to participate
Masks are required at all times unless smelling or tasting our food.
Space is limited and tiered pricing is available. For more information and to register, click here. ~SOLD OUT~
Elementary Summer Farm Education and Kitchen Workshops
3rd-5th grader, August 1st-5th from 9am-12pm
1st & 2nd graders, August 15th-19th 9am-12pm
This week we will be spending some extra time in the kitchen learning to whip up some delicious farm fresh snacks! We will be learning alongside our farm chef, Kelcy, to expand our knowledge of truly cooking local. When we aren't in the kitchen we will be exploring the farm for ingredients, visiting our chickens and goats, and romping through Whipple Hill conservation area. This program aim to facilitate a connection with the outdoors, foster curiosity, all while developing a love of learning and cooking.
*We will be handling eggs, gluten, and dairy*
3rd-5th graders, more information and to register, click here. ~SOLD OUT~
1st & 2nd graders, more information and to register, click here ~SOLD OUT~
Stay tuned for information about other upcoming youth cooking workshops on the farm!
We are working on building our family programing for the year! Stay tuned for more information about family fun workshops.
*Please note these is a family event, not a drop off. Parents or guardians are required to stay and help make cookies!
We have transitioned to a new registration system!
Please use this link to log in or create an account in the new system.
If you had an account in our previous registration system:
Select "Forgot your login information?" and check "I need to reset my password." Choose your preferred way of resetting your password (text or email). On the next screen, your username is the email that is associated with our previous registration system. If you have issues resetting your password, please email FarmEd@WLFarm.org
If you did not have an account in our previous system:
Select "New User." Complete the subsequent forms to create your account.
Thank you for your patience as we transition to a new registration system! If you encounter any issues, please contact FarmEd@WLFarm.org with any questions.
Program Terms
Please carefully read these policies prior to submitting your registration. Contact our Education Director with any questions.
Payment & Refund Policy:
Online payments can be made via the following credit or debit cards: Visa, MasterCard, Discover
Those who opt to "pay later" at registration must submit payment at least 2 days prior to a workshop to be guaranteed their spot.
Full tuition refunds minus a $5 administrative fee are guaranteed up to 7 days prior to a workshop.
A 50% tuition refund is guaranteed up to 3 days prior to a workshop.
No tuition refund is given for participant cancellations within 2 days of a workshop or for failure to attend a workshop.
A full tuition refund will be given in the event Wright-Locke Farm cancels a workshop.
Photo & Video Policy:
The Conservancy may take photos and digital video footage of activities throughout the educational program season for record-keeping and publicity purposes. Participant names are never used in connection with these photos or videos.
Liability Statement (Permission for the Conservancy to handle emergencies):
I realize injuries can occur from participation in cooking programs. I hereby waive, release, absolve, indemnify, and agree to hold harmless the Wright-Locke Farm Conservancy, Inc., their Board of Directors, instructors, or assignees, and the Town of Winchester from any claim arising out of injury to myself. Should I [or my child] be taken to the hospital for emergency purposes, I hereby grant permission to the attending physician and staff to administer anesthesia, medical, X-ray, and surgical procedures as may be deemed necessary or advisable.
Please note, due to the close working conditions in the kitchen as well as the tasting of food where masks might be lowered and having the pleasure of enjoying our meal together after class, ALL KITCHEN WORKSHOPS REQUIRE PROOF OF COVID VACCINATION to participate.
Upon registration you will be asked to submit proof of vaccination for registered guest. If you are not comfortable submitting it online you will be given to option to submit information in person.
Thanks for helping to keep our kitchen community safe and we look forward to seeing you in the kitchen!
Meet Our Farm Chef, Kelcy!
Hello Everyone! It is with great pleasure and honor that I introduce myself as the Farm Chef and Kitchen Manager for the Wright-Locke Farm All Seasons Barn! I am so grateful to be apart of this amazing farm and working with some seriously passionate people.
One of the best parts of working at a farm is thinking about delicious ways to eat the food we grow and sell! Click here for some of our favorites. Let us know what you think!
You never know where a coffee shop conversation will take you. 
This past weekend I was enjoying some coffee when a woman came by to pet my pup, Lilly. We started talking and, no surprise, the conversation turned to food and culture. Born in India, Soumita was quick to start talking about the food of her country and as soon as I shared with her that I was planning on making Saag Paneer that evening for dinner, she lit up! We started discussing cooking methods, how to make different Indian breads and then moved on to the subject of the paneer. For those who don't know, Paneer is an Indian cheese that has a very low melting point and is perfect for soaking up all the yummy flavors of whatever sauce you throw it in. Soumita was kind enough to share with me the perfect method for making sure your paneer is the best it can possibly be; soak the paneer in warm salt water for 5-7 minutes to soften it up and then give it a quick fry to caramelize the sugars before tossing it into your sauce. It is sure to absorb the flavors that much more and, in her own words, "everything comes back to life in water."  I, for one, am super excited to try out this new cooking method and am so grateful to Soumita for sharing her wisdom. 
Happy cooking friends! 
~ Chef Kelcy 
This past week I had the pleasure of hosting the first in-house farm supper at Wright-Locke Farm;
it was one of the highlights of my life! I have always dreamt of hosting a large farm dinner and each aspect of it lived up to that dream. I worked with 10 different local farmers and suppliers (including our own farm and farm-to-go) and the love and passion all these people feel for the food and products they provide can be tasted in every single bite. I was able to feed 31 guests a delicious 3 course meal and knew that everything they were eating was not only delicious, but also supported the mission of local farms and eating in season. Plus, I finally got to see what 10 cups of dry Arborio rice looks like once it's all cooked up, a MASSIVE amount that still shocks me. All along I felt a sense of gratitude for being in this space and having the ability to follow my dreams. If you didn't get a chance to try it out yourself, have no fear, more dinners are on the way!
Happy cooking friends!
~ Chef Kelcy
Fall programming is up and running at the farm and so is the kitchen!
I've been making snacks for our pre-school program, and am SO excited to be feeding our little explorers healthy and seasonal snacks! Vegan carrot cake cookies were a huge hit, and delicious raspberry bars with our own WLF raspberries! I would love to hear from all of you about some favorite snacks you feed your family. Feel free to share recipes and ideas with me at
farmchef@wlfarm.org
Stay tuned for more information on cooking classes coming out of the Farm Kitchen.
Happy cooking friends! ~ Chef Kelcy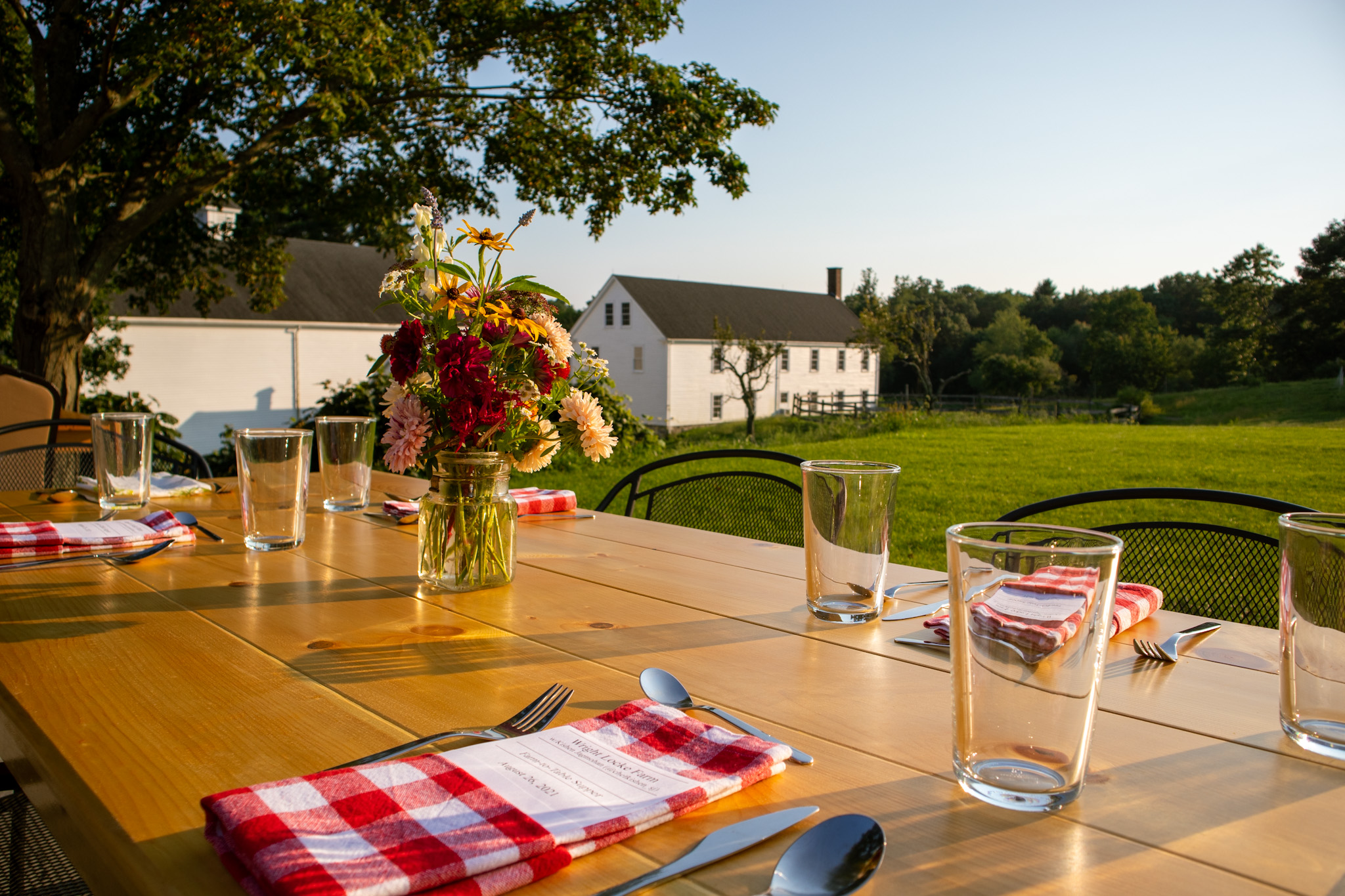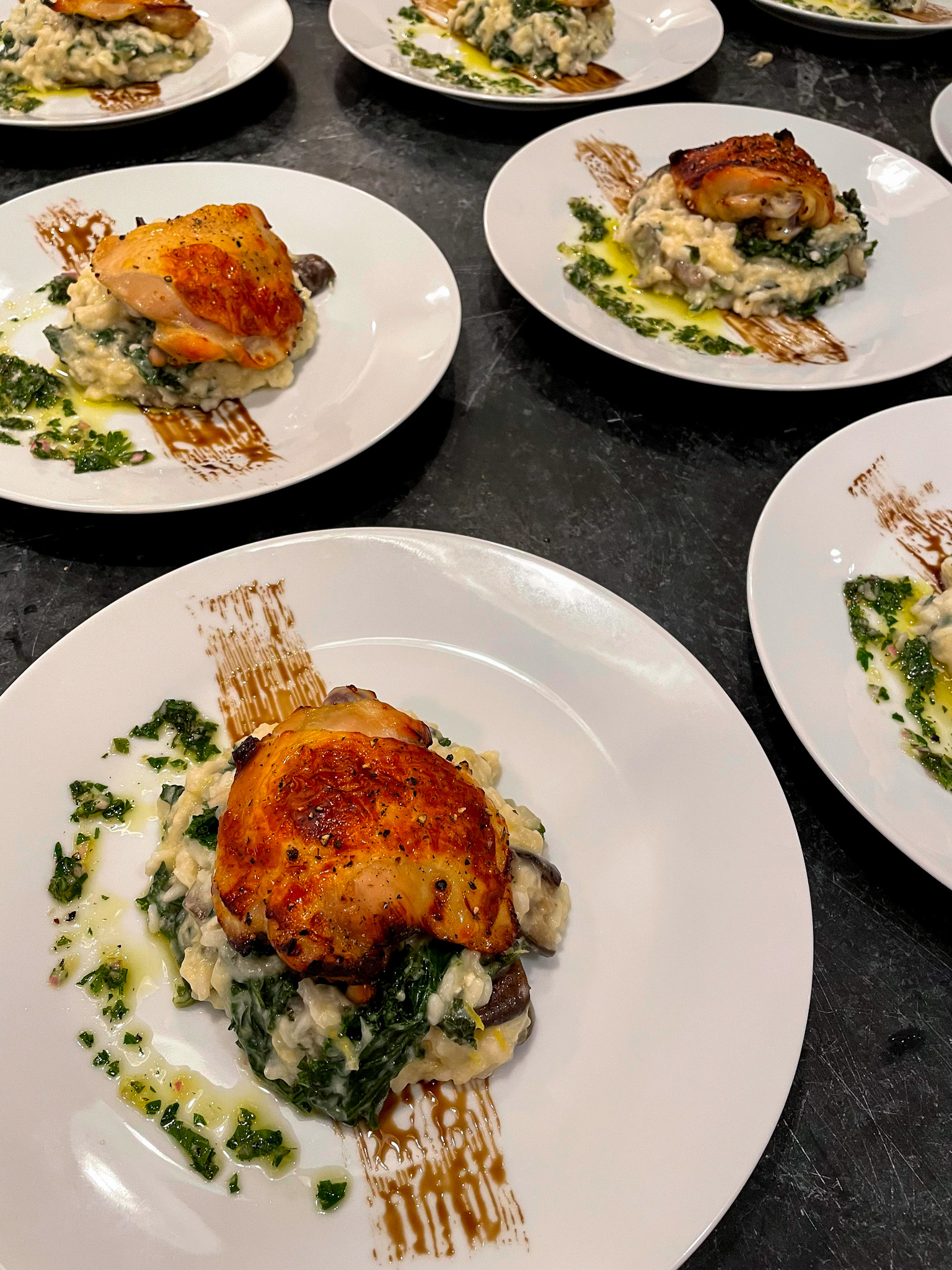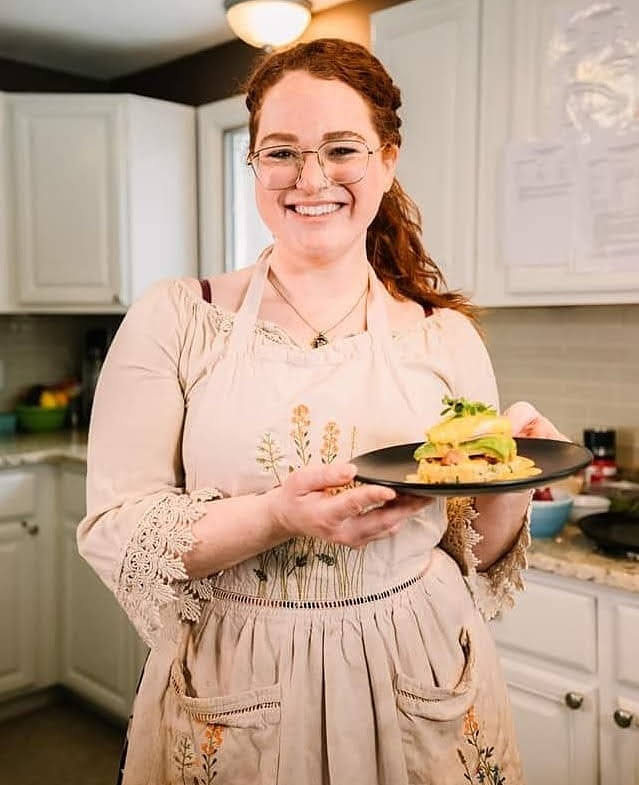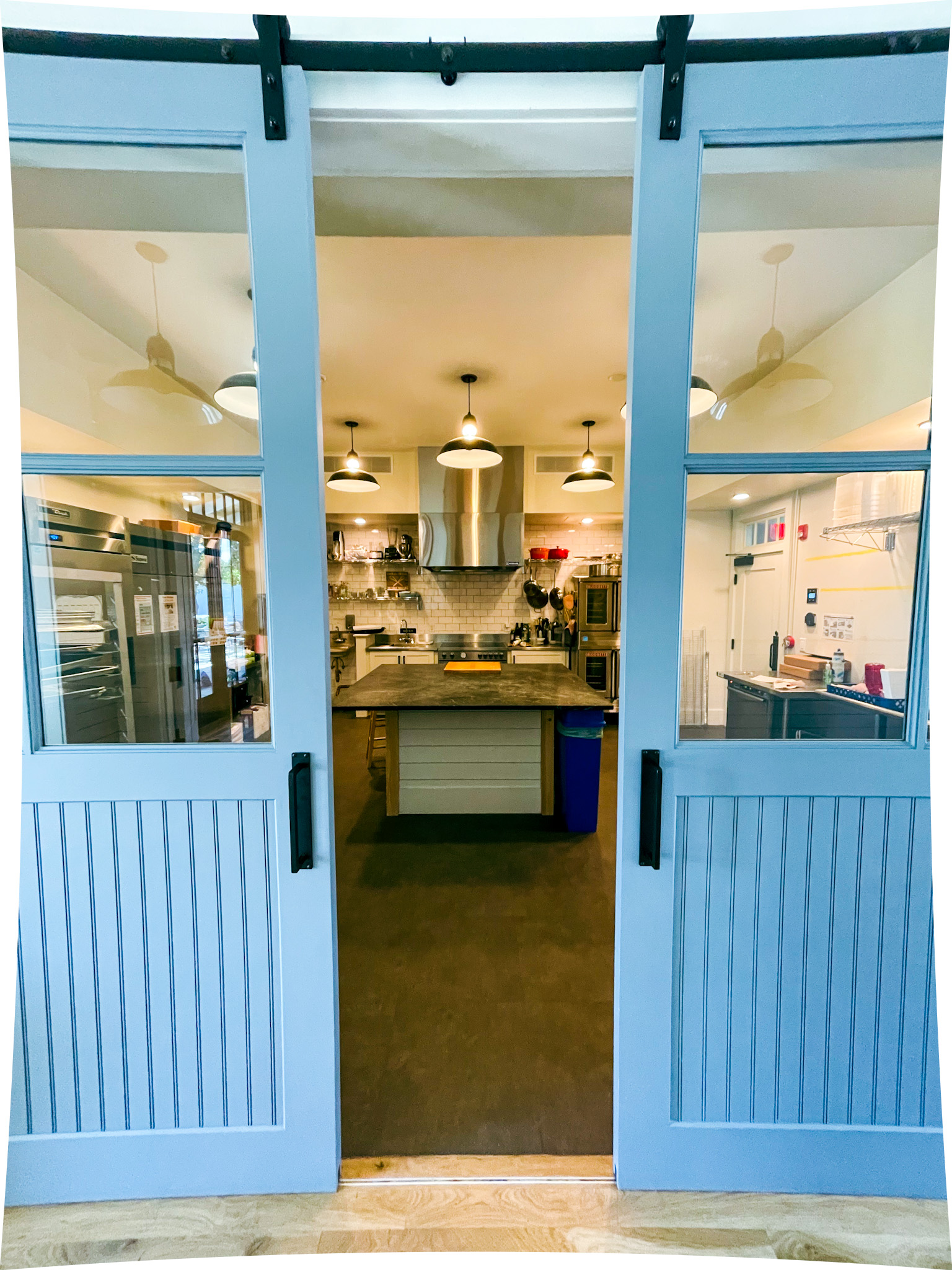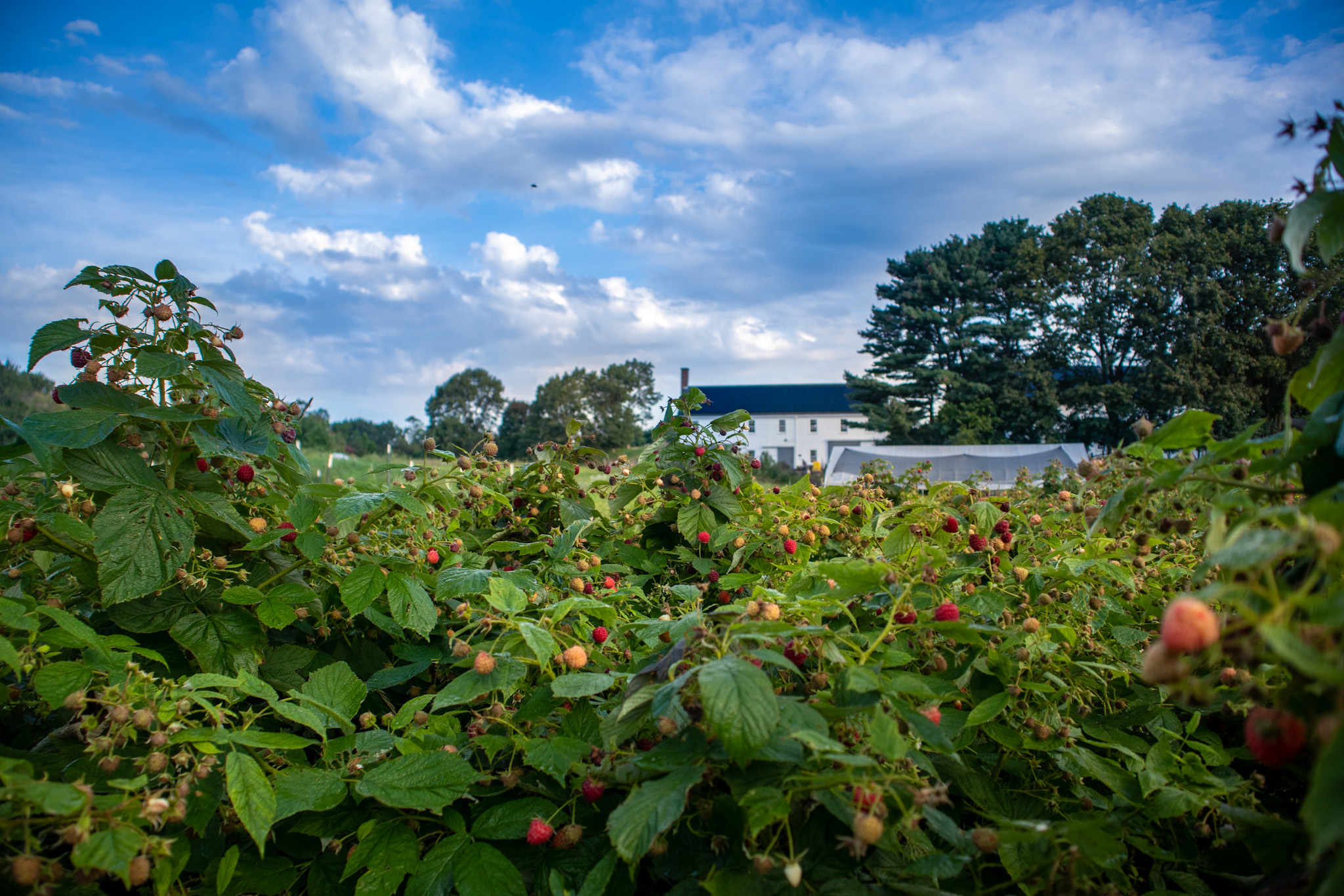 More upcoming workshops and events will be listed soon!
Email FarmChef@wlfarm.org with questions or for more information.
Want to stay up-to-date on farm happenings? Sign up for our e-newsletter.
Looking for our special events listings? Click here!