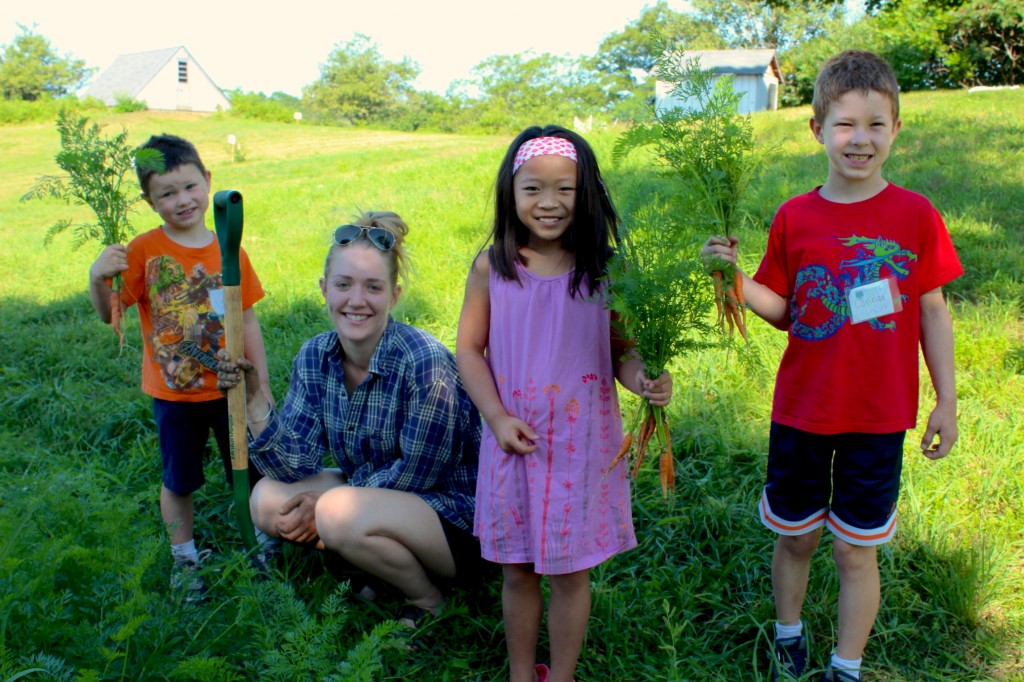 Check out our 2017 Fall Youth Programs or learn how to sign up online!
If you are a school or group looking to visit the Farm this summer or fall, it's never too early to be in touch! (see below)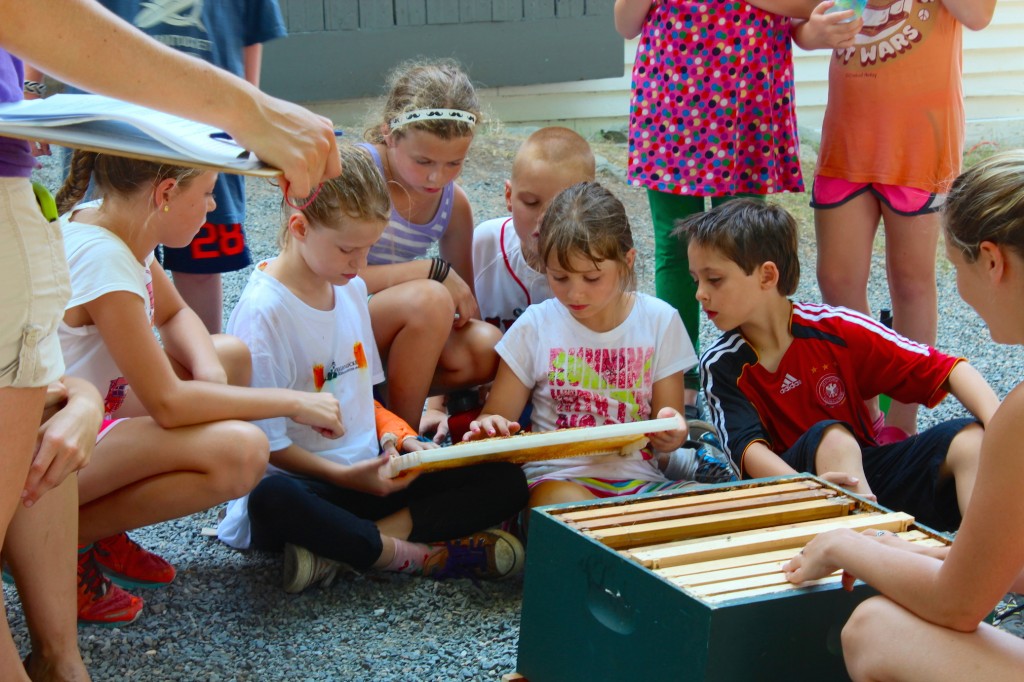 See our Adult Education Programs webpage for information on or to register for practical skills workshops.
Wright-Locke Farm's youth education programs offer children a unique, hands-on learning experience on a historic working farm. All of our programs include lessons and activities related to agriculture, the environment, or natural science while utilizing the fields, pastures, barns, and wooded trails as our living classroom. Specific subject focuses include soil, compost, worms, plants, Wright-Locke Farm's domesticated animals (sheep, goats, chickens, honeybees), land conservation, farm history, select wildlife (plants, animals, insects, fungi), and more. Daily activities include visiting or caring for our farm animals, cooking healthy and seasonal dishes to try, tending our two youth gardens, and free choice time to partake in games, arts and crafts, and more.
Farm education programs are generously supported by the Cummings Foundation and the John and Mary Murphy Foundation. You can support the Farm by making a donation.
FARM VISITS & ENRICHMENT PROGRAMS
Are you interested in having your class, group, or organization come to Wright-Locke Farm for an education or volunteer-oriented visit? Or would you like the Farm to come to your school or group for an in-house enrichment program? Please contact our Education Director to book a future farm visit or enrichment program. Please note that we host farm visits April through October. Off-farm enrichment programs can be hosted at your location as our schedule allows. View our Farm Education Brochure for featured enrichment program topics.
For information about hosting a child's birthday party at the Farm, please visit our Private Events webpage.
PARTICIPANT PREPARATION
Please read our 2017 Visitor Guide to prepare for your future visit or program
Please be advised that our educational activities are entirely outdoors. Participants should ALWAYS dress for the current weather! In the case of rain, we will stay predominantly in covered areas such as our historic 1827 Barn. We request that your child wear:
weather-appropriate clothing that can get dirty
sneakers, hiking boots, or rain boots, when appropriate, are suggested; sport sandals and Crocs are ok in the summer but no flip-flops or fancy sandals, please
Please leave all toys, games, and electronics at home unless you have talked to the staff member leading the program first.
If you have any questions or concerns, please contact the Education Director.