Wright-Locke Farm's youth education programs offer children a unique, hands-on experience learning about farming and the natural world on our historic working farm. For each child, we aim to inspire curiosity about the natural world, foster a sense of comfort in the outdoors, and develop a sense of respect for living things. All of our programs include lessons and activities related to agriculture and the environment using our fields, pastures, barns, woods, and farm animals as a living classroom. Specific subjects include Wright-Locke farm animals (goats, chickens, honey bees), farm operations, outdoor exploration, and plant growth.
Limited financial assistance is available for all of our youth education programs. For more information, please email the Youth Programs Manager.
Interested in a group visit or enrichment program? Click here to learn more!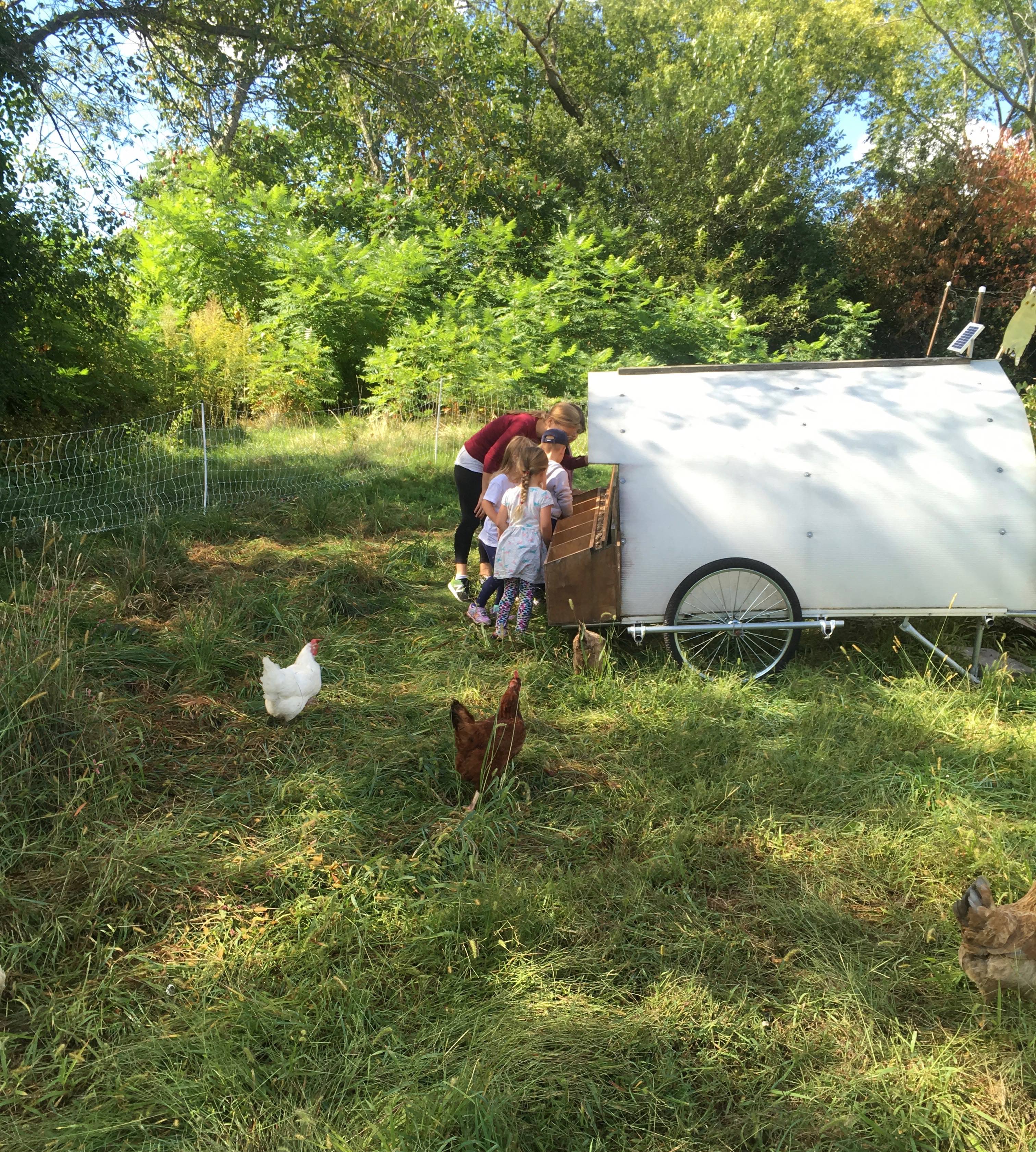 1. Log into, or create, your account via WLFarm.org. It's quick and easy! We just need some basic information about yourself.
Special note: Have you made a donation or registered for programs before? If so, be sure to use the EXACT same first name, last name, and email address you previously used to make your account. If you'd like to change any of these pieces of information, you may do so by logging into your account.
2. Create a child profile for each child you wish to register. Similar to creating an account, you must provide some basic information about your child(ren) in order to register them for programs. You may edit this information at any time by logging into your account.
3. Prior to registering for a program, please be sure to read our Youth Program Terms below for information on our payment and refund policy, photo and video policy, and liability statement.
*Please note that payment for a program is due at least 2 weeks prior to a program's start date in order to guarantee your child's spot in a program.
4. Register for a youth program!
We strongly recommend having one internet browser tab open to this page (with program details) and another tab open to log into your account and do the following:
Choose a specific program (i.e. "Monday Spring After School Program") from the drop-down menu on the Event Registration page.
Select the profile of the child you wish to register for this program–you'll be given the option to pay immediately by credit card or to pay later; we recommend opting to "pay later" if signing up for multiple programs or children so that you may pay for all programs with one credit card transaction on the Make Payment page (one check payment can also be mailed in lieu of credit card payment).
To sign up your child for another program or to register multiple children for the same program, you will repeat this step.
Did a program of interest sell out?
If a program sells out, we have a wait list available–just contact our Youth Programs Manager to let us know which program(s) you are interested in having your child attend. Many wait list families end up receiving notice about openings, you just never know when it will be (spring – summer). We notify wait list families in a chronological order as soon as a spot becomes available.
Contact our Youth Programs Manager with any questions.
Payment & Refund Policy:
Online payments can be made via the following credit cards: Visa, MasterCard, Discover
Payment for a youth program, made by credit card, check, money order, or cash, must be submitted at least 2 weeks in advance of the program's start date. Failure to comply may result in the loss of your child's spot in the program for which payment is owed.
Tuition refunds are guaranteed up to 2 weeks prior to the start date of a program minus a $10 administrative fee. Cancellation within the two weeks prior to the program start date will be given a 50% refund if the child's spot cannot be filled. (If the spot can be filled, a full refund minus the $10 administrative fee will be given.)
There will be no tuition refunds for cancellations made after a program has begun.
No full or partial tuition refund or credit will be given for a child's failure to attend any part of a program for which they are registered.
A full tuition refund will be given in the event Wright-Locke Farm cancels a program.
Photo & Video Policy:
The Conservancy may take photos and digital video footage of activities throughout the educational program season for record keeping and publicity purposes. Participant names are never used in connection with these photos or videos.
Liability Statement (Permission for the Conservancy to handle emergencies):
I realize injuries can occur from participation in Farm programs. I hereby waive, release, absolve, indemnify, and agree to hold harmless the Wright-Locke Farm Conservancy, Inc., their Board of Directors, instructors, or assignees, and the Town of Winchester from any claim arising out of injury to my child or myself. Should my child be taken to the hospital for emergency purposes, I hereby grant permission to the attending physician and staff to administer anesthesia, medical, X-ray, and surgical procedures as may be deemed necessary or advisable. I understand that every attempt will be made to contact me in an emergency.
— Fall Programs, Session II —
In our efforts to include as many families as possible, participants are limited to one session each.
If your child has participated in the first session of Fall Education Programs, please wait 24 hours after registration opens before signing up to. This allows us to share the farm experience with as many children as possible. Thank you for your understanding! 
If your desired program is full, please complete this form to join our waitlist. For any questions, please email Jack at jwright@WLFarm.org. Thank you!
Financial Assistance
Limited financial assistance is available for all farm education programs. To request assistance, first reserve your space in the program by registering and selecting the "Pay Later" option. After reserving your space, please complete this form and return to Jack at jwright@WLFarm.org.
Group Visits & Enrichment Programs