During the warm season, our farm stand offers refreshments, our organic produce, farm fresh eggs, local and pasture-raised meat, baked goods, and many other tasty local treats (like honey, maple syrup, jams & more!) With our beautiful shady patio, it's a great place to pop by for coffee, a snack after a walk in the woods, or to pick up some ingredients for dinner on the way home. The Farm Stand is open with its full array of products from May – November. The Farm Stand also sells our farm fresh eggs throughout the winter months via honor box.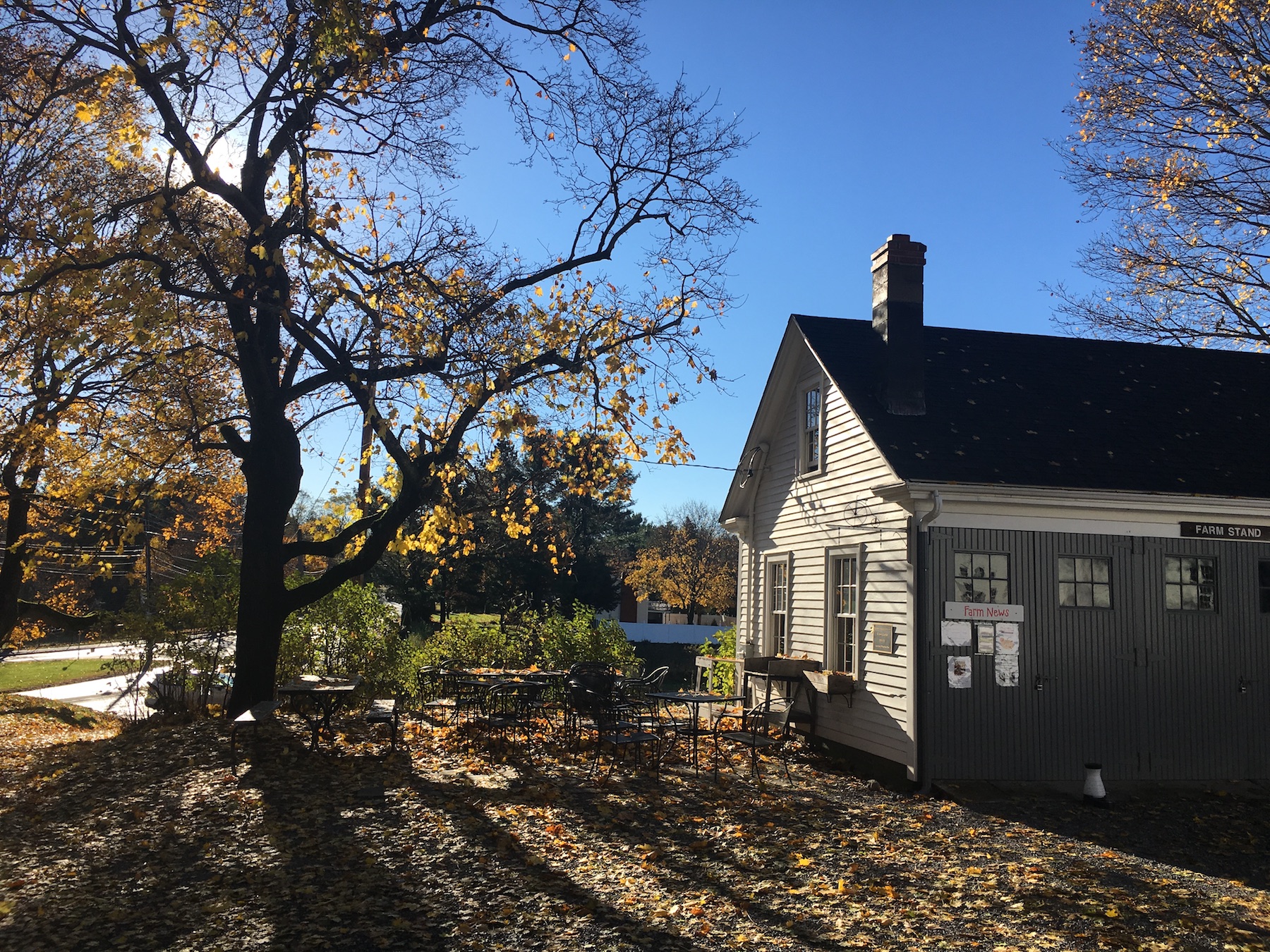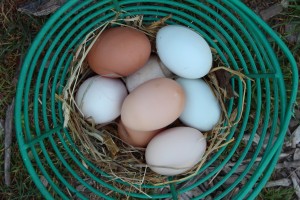 The Farm Stand Opens on Friday, May 10th!
During Spring Fling Weekend the Farm Stand's hours are as follows:
Friday May 10th: 12pm – 6pm
Saturday May 11th: 10am – 4pm
Sunday May 12th: 10am – 4pm
Starting on Tuesday May 14th, the Farm Stand will start its normal weekly schedule: Tuesday – Friday 10 – 6, and Saturday 10 – 2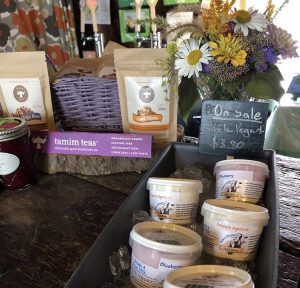 Tamim Teas Now Available in the Farm Stand!
Tamim Teas Mission is to, "make delicious and balanced herbal tea blends that enable everyday folk like you and me to incorporate the amazing benefits of these medicinal mushrooms in their everyday routine. Medicinal mushroom teas do not need to taste like medicine!" Tamim Tea blends functional mushrooms with tasty organic herbs to make the most harmonious blend of aromatic flavors and health properties.
To learn more visit, www.tamimteas.com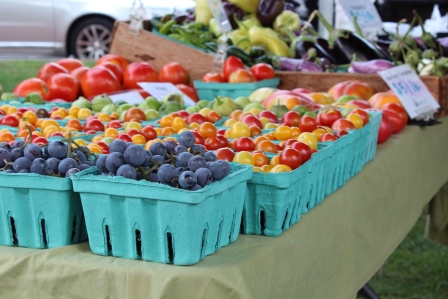 We sell our organic produce at the Lexington and Winchester Farmers' Markets from June – October.
The Lexington Market is held every Tuesday from 2 – 6:30pm at the corner of Mass Ave, Fletcher Ave, & Woburn St. in Lexington, MA. The Lexington Market starts May 28th!
The Winchester Market is held every Saturday from 9:30 – 1:30pm on Winchester Common. The Winchester Market starts Saturday, June 8th!
In November, we sell late fall vegetables and goods during our on-farm Pop-Up Markets and the Winchester Farmers Market Thanksgiving Market.
U-Pick Raspberries are available late August through early October.