During the warm season, our farm stand offers refreshments, our organic produce, farm fresh eggs, local and pasture-raised meat, baked goods, and many other tasty local treats (like honey, maple syrup, jams & more!) With our beautiful shady patio, it's a great place to pop by for coffee, a snack after a walk in the woods, or to pick up some ingredients for dinner on the way home. The Farm Stand is open with its full array of products from May – November. The Farm Stand also sells our farm fresh eggs throughout the winter months via honor box.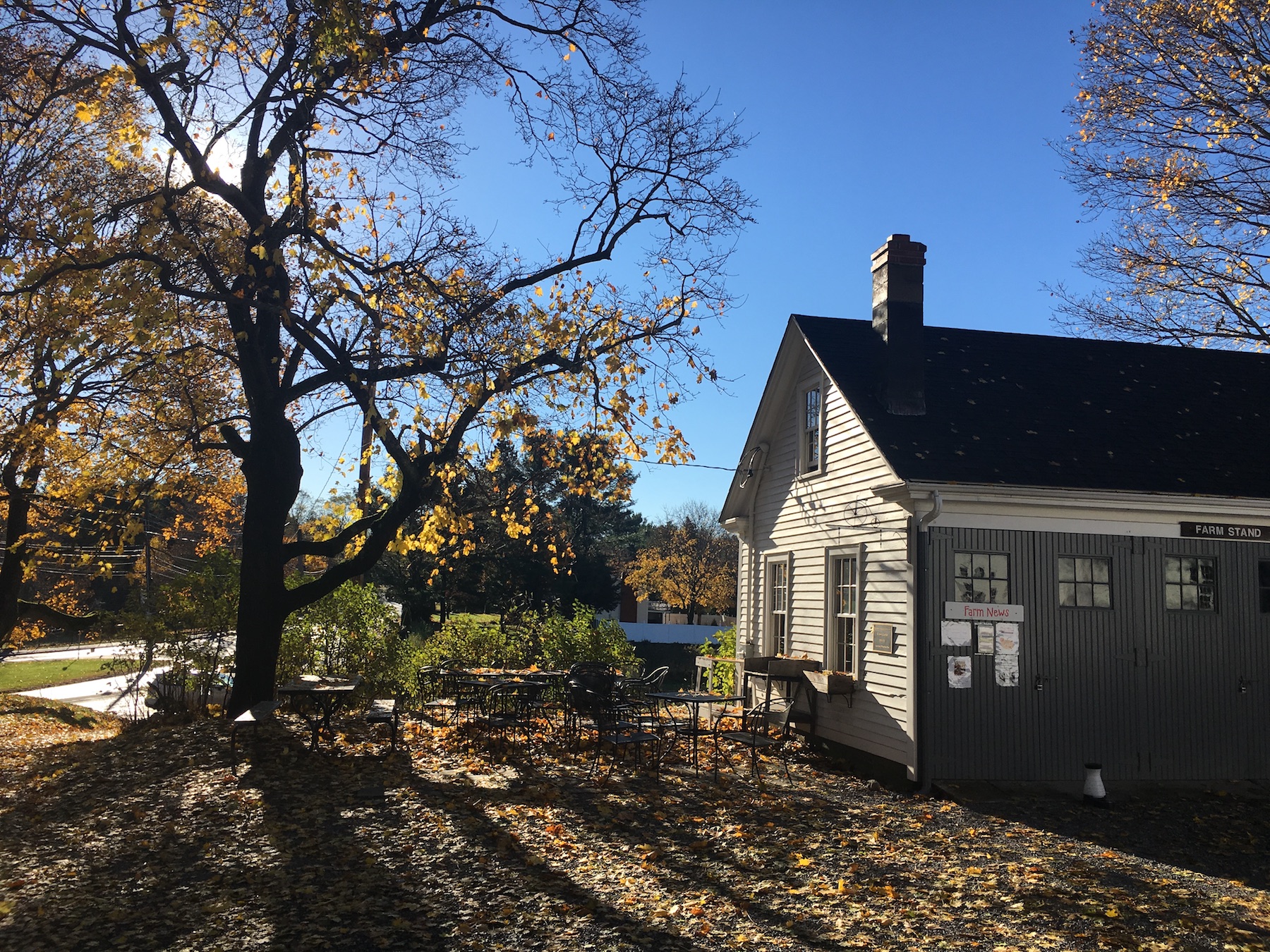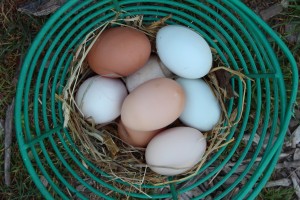 Current Farm Stand Hours
Honor Box Hours: Wednesdays and Saturdays from 9am for as long as supplies last or until dusk.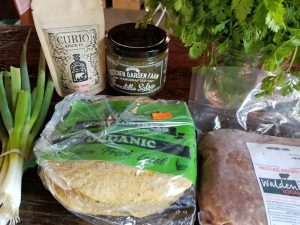 Look at all these great ingredients for local, fresh, flavorful tacos!
We've got the makings for an amazing taco Tuesday dinner, including fresh scallions and cilantro from our fields, freshly baked corn tortillas from Mi Tierra (delivered every Friday), Kitchen Garden Salsa, Curio Spice's "chili today" blend, and ground lamb from Walden Local. Truly delicious tacos in the works here!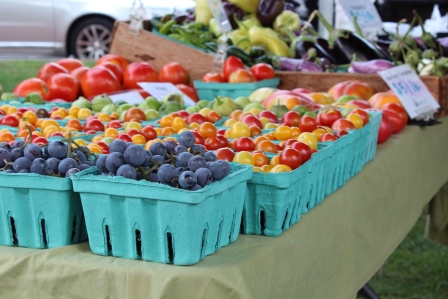 We sell our organic produce at the Lexington and Winchester Farmers' Markets from June – October.
The Lexington Market is held every Tuesday from 2 – 6:30pm at the corner of Mass Ave, Fletcher Ave, & Woburn St. in Lexington, MA.
The Winchester Market is held every Saturday from 9:30 – 1:30pm on Winchester Common.
In November, we sell late fall vegetables and goods during our on-farm Pop-Up Markets and the Winchester Farmers Market Thanksgiving Market.
U-Pick Raspberries are available late August through early October.