2021 Update: We plan to re-open the Farm Stand for in-person shopping for the 2021 season. Stay tuned for more information. Our newsletter is the best way to stay on top of Farm news.
In 2020 we took the Farm Stand online! Learn more & shop year-round!
During the warm season, our farm stand offers refreshments, our organic produce, farm fresh eggs, local and pasture-raised meat, baked goods, and many other tasty local treats (like honey, maple syrup, jams & more!) With our beautiful shady patio, it's a great place to pop by for coffee, a snack after a walk in the woods, or to pick up some ingredients for dinner on the way home. The Farm Stand is open with its full array of products from May – November. The Farm Stand also sells our farm fresh eggs throughout the winter months via honor box.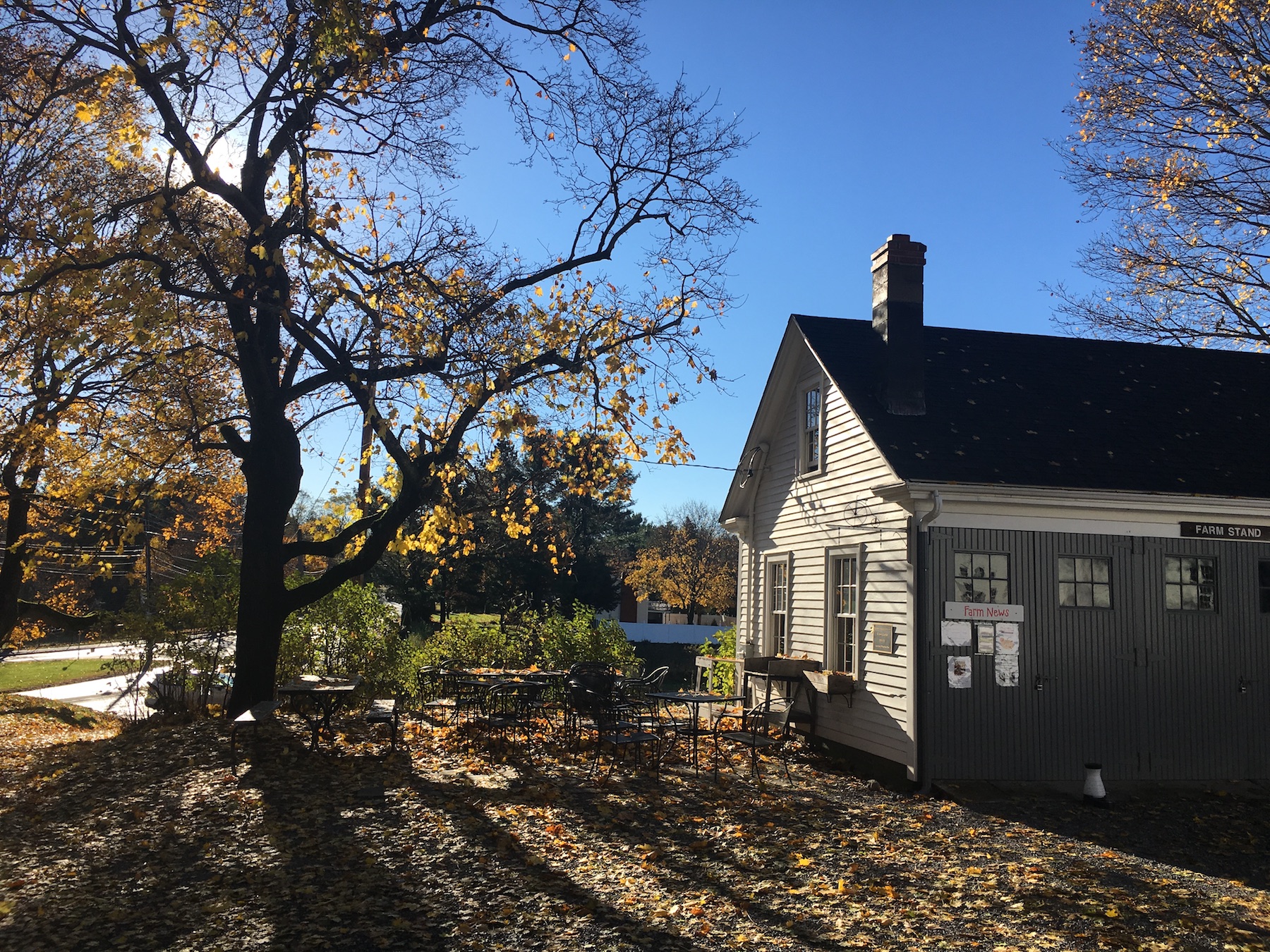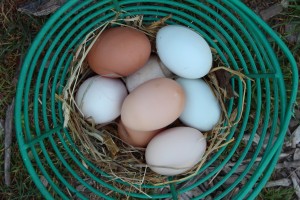 Current Farm Stand Hours
Honor Box Hours:
For our EGGS ONLY Wednesdays and Saturdays from 9am for as long as supplies last or until dusk.
Pick-up for Farm-to-Go preorders:
Tuesday 2-5pm
Thursday 3-6pm
Saturday 1-4pm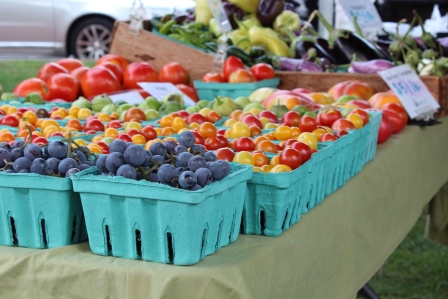 We sell our organic produce at the Lexington and Winchester Farmers' Markets from June – October. During 2021, we are accepting online pre-orders for farmers market sales and on-site sales as well. Buy from us through "Farm-to-Go" here.
The Lexington Market is held every Tuesday from 2 – 6:30pm at the corner of Mass Ave, Fletcher Ave, & Woburn St in Lexington, MA.
The Winchester Market is held every Saturday from 9:30 – 1:30pm in the Winchester Town Hall Parking Lot, corner of Skillings Rd & Mt. Vernon St.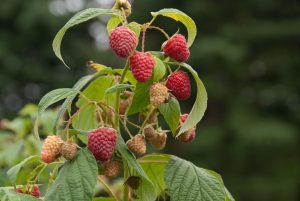 U-Pick Raspberries are available late August through early October. Learn more by clicking on the link.