We're so excited to add "U-Pick Flowers" to our available activities at the Farm! What's better than bringing home a beautiful bouquet of local, organic flowers to brighten up your home (or a friend's)? Getting to spend time outside, picking them yourself or with your family, with the backdrop of your favorite community farm!
Join us on Wednesdays or  Saturdays to pick your own flowers with an easy sign-up and no-contact, outdoor experience.
Wright-Locke Farm specializes in seasonal, organic flowers. Varieties that you may encounter include: Zinnias, Calendula, Bachelor Buttons, Sunflowers, Red Amaranth, Cosmos.
Flowers are Delicate! During periods of wind and/or rain, we will occasionally need to close the picking fields.
Safety first! We do not allow picking during thunderstorms.
How it Works
Read our guidelines (found below)
Check your email and weather before you come to the farm — if  we need to close the flower fields, we will notify you 24 hours ahead
Come to the Farm for your chosen time slot (Parking details here)
Check in at the Farm Stand "Walk-up Window" & prepay with cash, check, or card
Collect your vase, water, and scissors and start picking!
Return your scissors after you are finished (our volunteer will sanitize them)
Enjoy your flowers!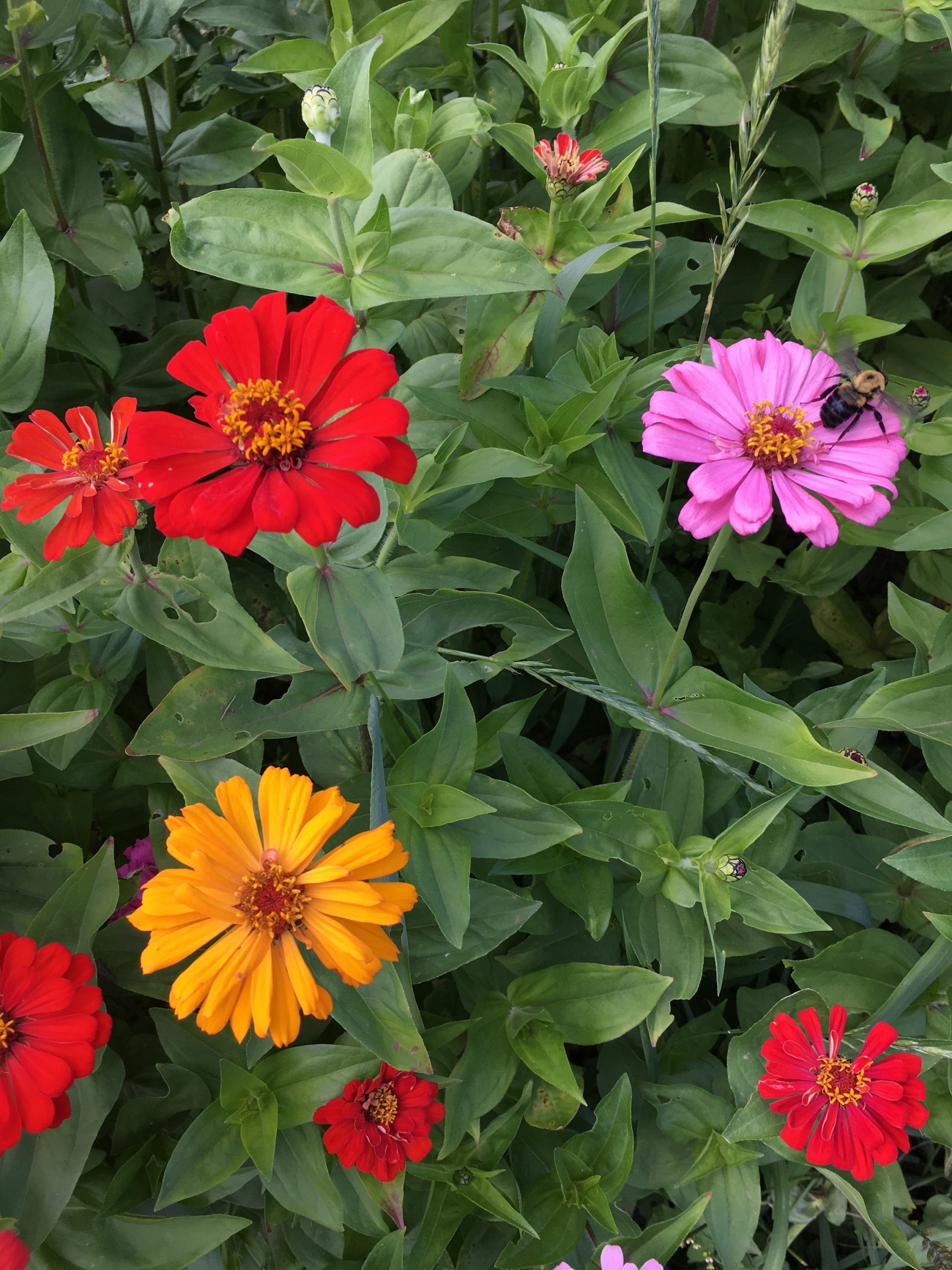 Guidelines
Arrive on Time

:

We have limited slots, so please be on time. Make a reminder in your personal calendar! Our system will send you an automatic reminder the day before.

Masks On

:

Please wear your mask at all times (applies to ages 2+).

Groups

:

Limit of

4 people

in your party

Children must be physically with you at ALL times

— our staff are relying on you to keep the farm safe and orderly. 

Leave your pups at home

— we cannot allow them in the fields.

Wash your hands

: Before you pick, use one of our outdoor sinks between the barns to wash your hands with soap

. Hand sanitizer will also be available to you at the walk-up window.

Public Restrooms Closed

:

Please plan accordingly. No diaper changing in the fields, please.

Scissors and vases will be provided

. You may also bring your own.

Choose a Side

:

We have one long row of flowers and allow 2 groups of pickers at a time. Please choose a side and be mindful to stay 6+ ft away from the other group. Keep your group together.

Cut for Regrowth

:

We encourage you to follow the cutting recommendations posted in the field to allow for more flower growth. 

U-Pick Row Only

:

Please pick ONLY from the U-Pick flower row. We have a separate flower field for our farmers (closed off with white netted fencing).

Field Closures: If we need to close the field (for weather or maintenance), we will notify you 24 hours ahead. Thank you for your patience!