Instructions for Adult Program Registration

We have transitioned to a new registration system!
Please use this link to log in or create an account in the new system.
If you had an account in our previous registration system:
Select "Forgot your login information?" and check "I need to reset my password." Choose your preferred way of resetting your password (text or email). On the next screen, your username is the email that is associated with our previous registration system. If you have issues resetting your password, please email AdultPrograms@WLFarm.org
If you did not have an account in our previous system:
Select "New User." Complete the subsequent forms to create your account.
Thank you for your patience as we transition to a new registration system! If you encounter any issues, please email us with any questions.
Adult Program Terms
Please carefully read these policies prior to submitting your registration. Contact us with any questions.
Payment & Refund Policy:
Online payments can be made via the following credit or debit cards: Visa, MasterCard, Discover.
Full tuition refunds minus a $10 administrative fee are guaranteed up to 7 days prior to a workshop.
A tuition credit, which can be applied to a future program, can be granted between 7 and 3 days prior to a workshop.
No tuition refund is given for participant cancellations within 2 days of a workshop or for failure to attend a workshop.
A full tuition refund will be given in the event Wright-Locke Farm cancels a workshop.
Photo & Video Policy:
The Conservancy may take photos and digital video footage of activities throughout the educational program season for record keeping and publicity purposes. Participant names are never used in connection with these photos or videos.
Liability Statement (Permission for the Conservancy to handle emergencies):
I realize injuries can occur from participation in Farm programs. I hereby waive, release, absolve, indemnify, and agree to hold harmless the Wright-Locke Farm Conservancy, Inc., their Board of Directors, instructors, or assignees, and the Town of Winchester from any claim arising out of injury to myself. Should I be taken to the hospital for emergency purposes, I hereby grant permission to the attending physician and staff to administer anesthesia, medical, X-ray, and surgical procedures as may be deemed necessary or advisable.
Summer 2022
Guided mindfulness and naturalist walks, plus gardening classes, yoga and more to come! Scroll down to learn more about these exciting opportunities!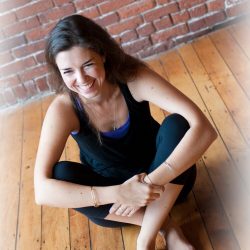 New Restorative Yoga Class with Jaime-Lyn Gaudet
Next Sessions-Monday, August 29th and Monday Sept. 12th
This evening class will combine the meditative qualities of a slow flow and the deep nourishment of a restorative practice. Beginning with a slow and intentional flow to move stagnant energy, we will then shift toward longer held, fully supported, restorative postures to foster quiet and calm in both mind and body. During this practice, we will cultivate a sense of steadiness and ease within, as we move into a more quiet and still space. All are welcome, from beginner to seasoned practitioner, for this hour of self care.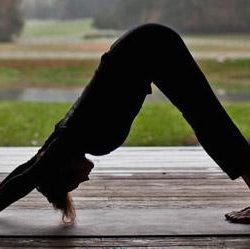 Sunrise Vinyasa Yoga in the 1827 Barn
Thursdays 6:15am-7:15am   July 14, 21, 28. 
There's no better way to start your day then being up early (maybe you'll even here the rooster crow) and soaking in the serenity of Wright-Locke Farm while you flow through a 60 minute Vinyasa flow class. Enjoy the fresh air through the open doors of our historic 1827 Barn. Sign up for one, two or all six sessions. If there is enough interest we may add Tuesdays as well!
We collaborate with a number of instructors to lead a variety of adult workshops at Wright-Locke Farm! We're always adding new programs and working with new instructors, so keep an eye on new programs. Check out some of our instructors here.
* * * * * * * * * *
Stay tuned! More upcoming workshops may be listed soon! Other programs may include the following subjects: organic gardening and composting; Forest Bathing; seasonal edible and medicinal plant foraging; edible mushroom cultivation; raising backyard chickens and honey bees; wreath-making; and culinary skills workshops emphasizing healthy meal preparation and food preservation using local and seasonal foods.
Email AdultPrograms@wlfarm.org with questions or for more information.
Want to stay up-to-date on Farm happenings? Sign up for our e-newsletter.
Looking for our special events listings? Click here!