Instructions for Adult Program Registration
1. Log into or create your account via WLFarm.org. Making an account is quick and easy! We just need some basic information about yourself. If you would like to change any of these pieces of information at any time, you may do so by logging into your account.
2. Please be sure to read our Adult Education Program Terms below for more information on our payment and refund policy, photo and video policy, and liability statement.
3. Register for an adult program! Click on the REGISTER NOW! links below to sign up for a program. You will be asked to enter the number of people you wish to register for the program (including yourself or children, if applicable) and enter the first and last names of those being registered in the Guest Information fields. You will be given the option to pay immediately by credit card or to pay later; we recommend opting to "pay later" if signing up for multiple programs so that you may pay for all programs with one credit card transaction at Make Payment (check payment can also be mailed in lieu of credit card payment).
Contact our Education Director with any questions.
Adult Program Terms
Please carefully read these policies prior to submitting your registration. Contact our Education Director with any questions.
Payment & Refund Policy:
Online payments can be made via the following credit or debit cards: Visa, MasterCard, Discover
Those who opt to "pay later" at registration must submit payment at least 2 days prior to a workshop to be guaranteed their spot.
Full tuition refunds minus a $5 administrative fee are guaranteed up to 7 days prior to a workshop.
A 50% tuition refund is guaranteed up to 3 days prior to a workshop.
No tuition refund is given for participant cancellations within 2 days of a workshop or for failure to attend a workshop.
A full tuition refund will be given in the event Wright-Locke Farm cancels a workshop.
Photo & Video Policy:
The Conservancy may take photos and digital video footage of activities throughout the educational program season for record keeping and publicity purposes. Participant names are never used in connection with these photos or videos.
Liability Statement (Permission for the Conservancy to handle emergencies):
I realize injuries can occur from participation in Farm programs. I hereby waive, release, absolve, indemnify, and agree to hold harmless the Wright-Locke Farm Conservancy, Inc., their Board of Directors, instructors, or assignees, and the Town of Winchester from any claim arising out of injury to myself. Should I be taken to the hospital for emergency purposes, I hereby grant permission to the attending physician and staff to administer anesthesia, medical, X-ray, and surgical procedures as may be deemed necessary or advisable.
Signs of Spring: Nature Walk with "Boot" Boutwell
It's Spring, a time of rebirth and renewal. Buds are beginning to open and flowers are beginning to appear. Come for a walk around the Farm and the surrounding conservation lands in search of signs of spring. The walk will be slow-paced to give us plenty of opportunities for plant identification as well as some fun and interesting natural history about the plants we see.
Children ages 10 and older are welcome to register if accompanied by a registered adult. Cost is $25 per person. Masks are required. Click a date below to register.
Saturday, April 3rd, from 10am-12pm
Wednesday, April 14th, from 10am-12pm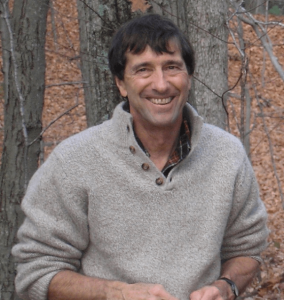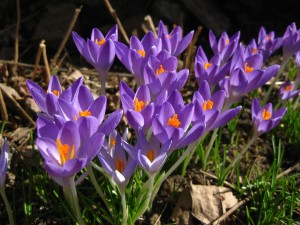 Garden Planning (online)–New Date Added!
It's time to think about what you'll be growing this season! Join Wright-Locke's Farmer Adrienne and Education Director Erika for an introduction to garden planning–considerations, space, options, crops, and more. We'll cover the basics to get help you get started.
Thursday, April 1st, from 7-8pm via Zoom. Cost: $20 per person. Click here to register.
Stargazing at the Farm!
With Josh Roth
Friday, April 16th, 8-9:15pm
There's so much of the night sky you can enjoy with just the naked eye or a simple pair of binoculars! Join us at the farm (weather-permitting) for an evening of learning about what we can see above us at night at this time of year. Josh Roth will be our guide. Covid safety protocols will be enforced–masks and appropriate distancing are required and group size will be limited.
Children ages 10 and older are welcome to register if accompanied by a registered adult. Cost is $25 per person. Click here to register.
An amateur astronomer since Comet Halley's latest trip through the inner solar system, Joshua Roth teaches physics at Arlington High School.
Primrose and Muscari Bulb Propagation Workshop
With gardener Ferriss Donham
Saturday, April 17th, 10-11am (online, via Zoom)
Learn how to make more flowers from one little plant or batch of bulbs to expand your spring garden. Ferriss provides kits that contain all the plants and materials necessary to learn how to divide one clump of primroses and one clump of muscari bulbs. These perennials can then be planted into your spring garden to bloom for many years to come with the acquired knowledge of how to divide and share them as well. Both plants make lovely fragrant cut flowers for a spring bedside bouquet. Kits will be available for pick-up at the farm on Thursday and Friday, April 15th and 16th.
Cost is $45 per person and includes the kit with all necessary materials. Click here to register.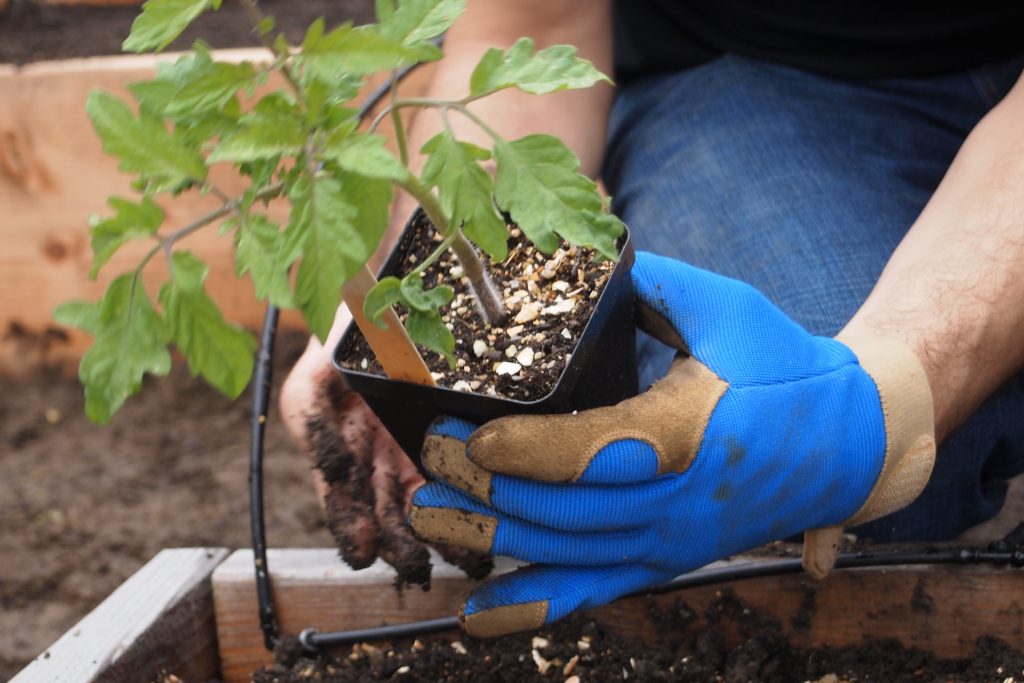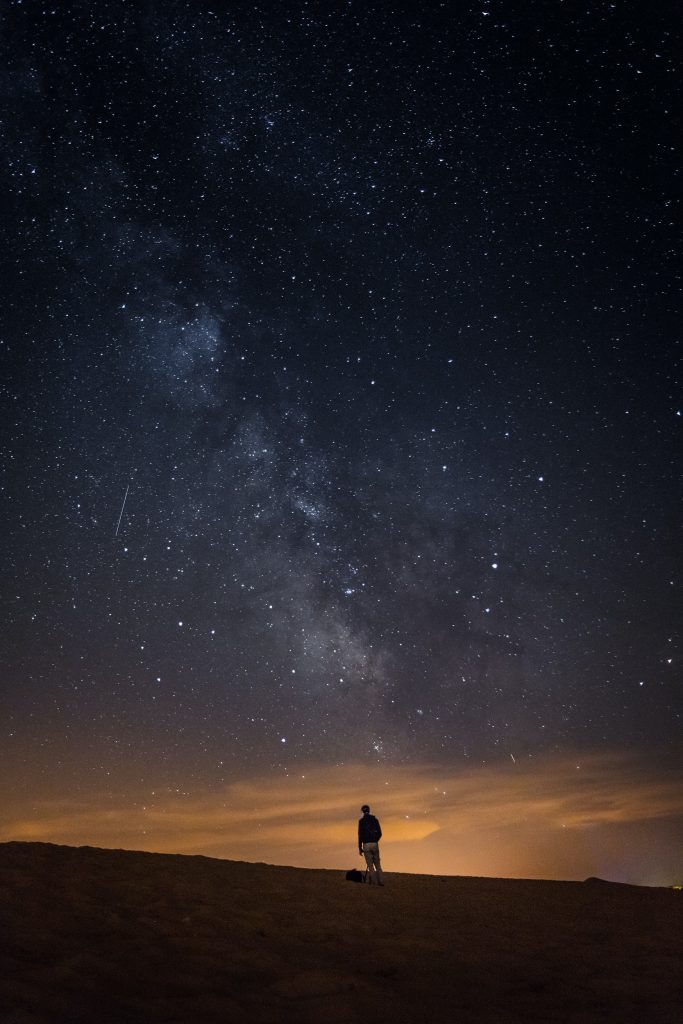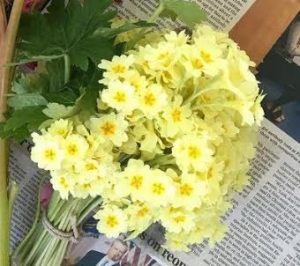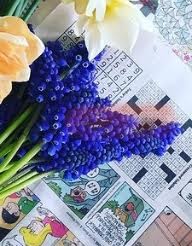 * * * * * * * * * *
Stay tuned! More upcoming workshops may be listed soon! Other programs may include the following subjects: organic gardening and composting; "Forest Bathing"; seasonal edible and medicinal plant foraging; edible mushroom cultivation; raising backyard chickens and honey bees; wreath-making; and culinary skills workshops emphasizing healthy meal preparation and food preservation using local and seasonal foods.
Email FarmEd@wlfarm.org with questions or for more information.
Want to stay up-to-date on Farm happenings? Sign up for our e-newsletter.
Looking for our special events listings? Click here!