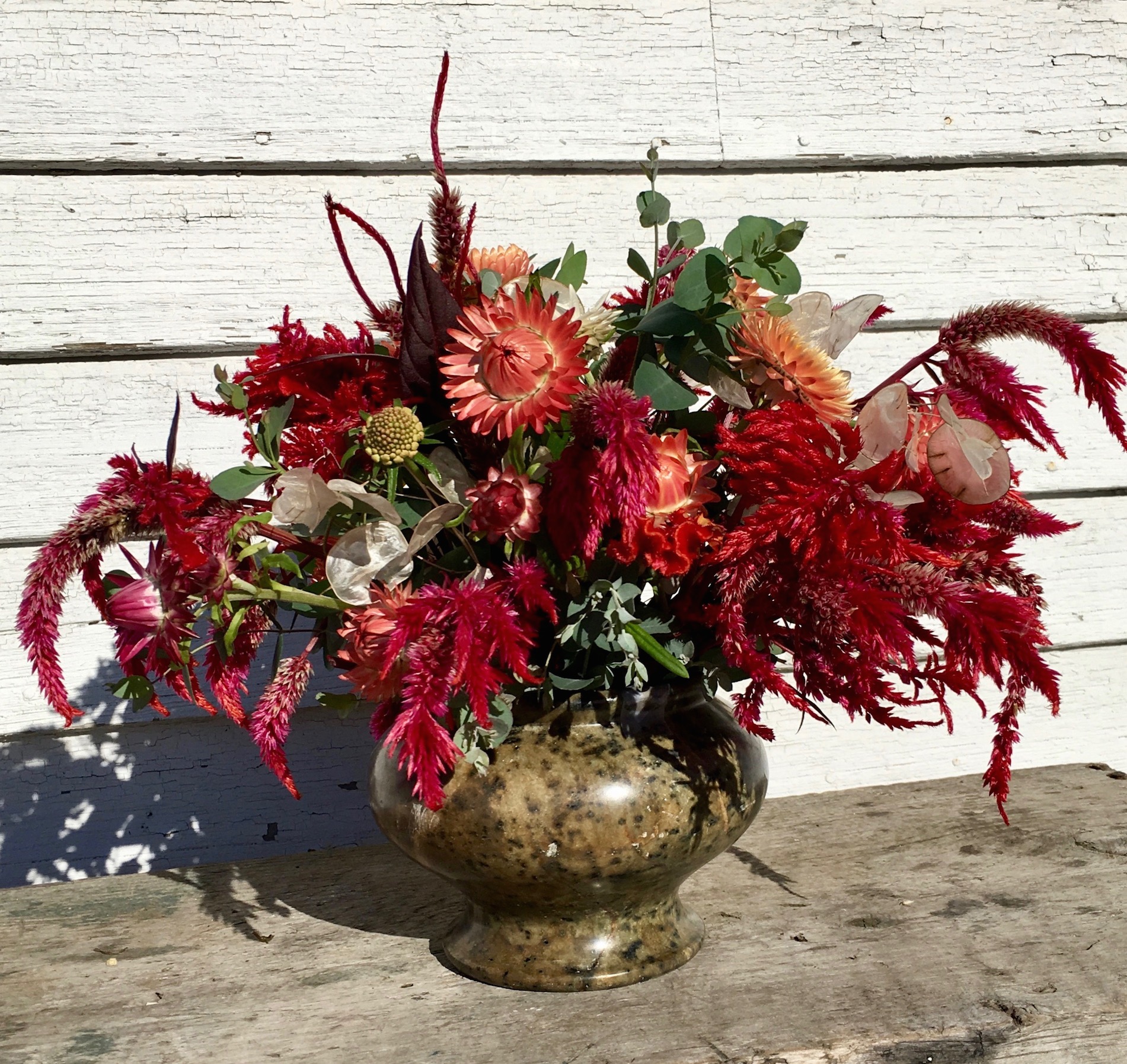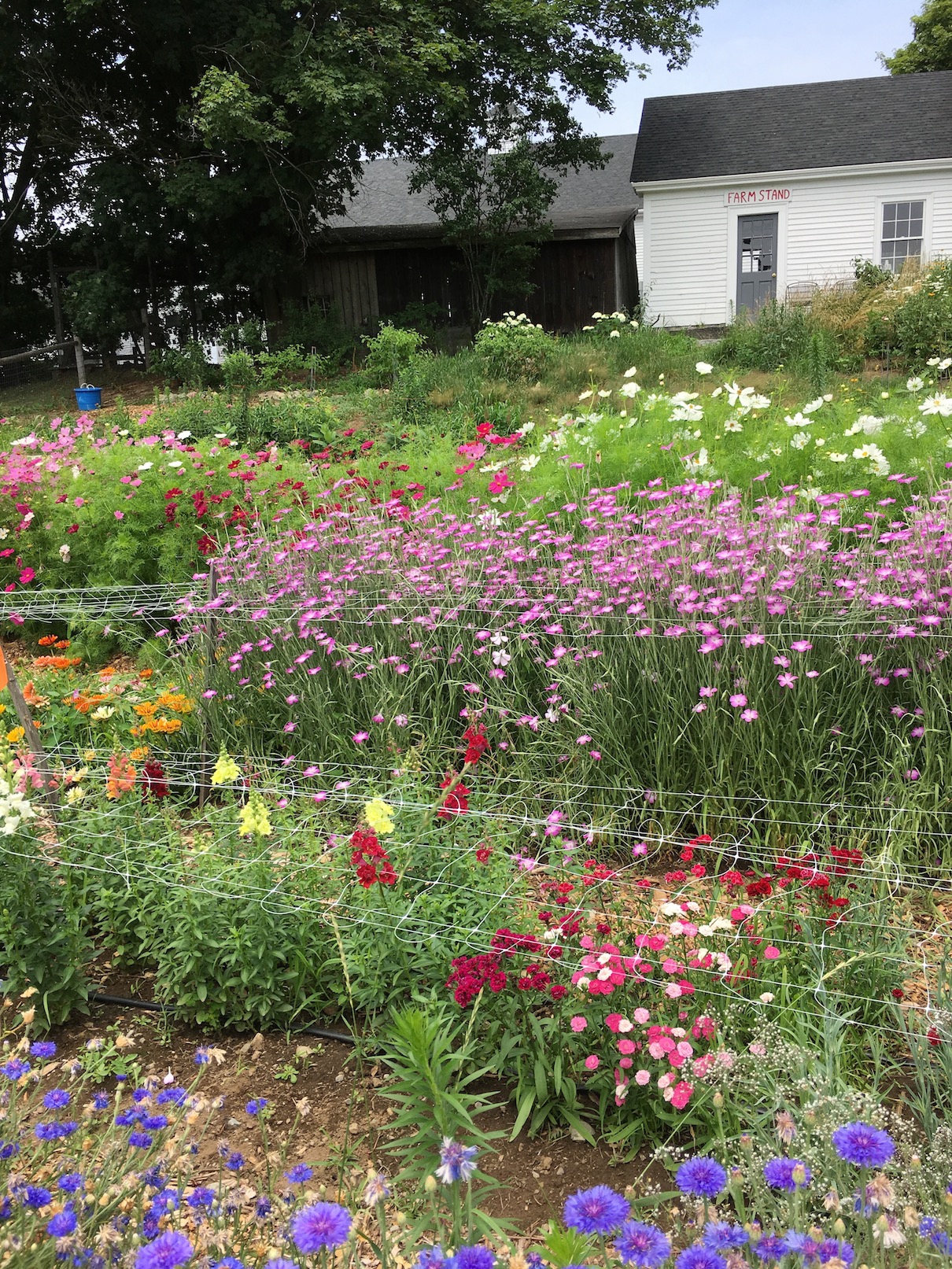 Farm Fresh Flowers at Wright-Locke
Our "seed to vase" operation allows us to offer locally grown, certified organic flowers grown from seed on-site at the Farm. During the harvest season, our flowers are available at our farm stand and at the farmers markets in Winchester and Lexington, and of course, through our Flower CSA. This season, all of our sales will be conducted online through our Farm-to-Go program. Grab and go bouquets will be available for purchase as soon as the flowers are ready!
NEW! U-pick Flowers
We've added a row of flowers specifically for you to come and pick to create your own bouquet! We have time slots available on Wednesdays and Saturdays.
Learn more about U-Pick Flowers and sign-up here
Special Orders starting at $15  (Not currently offered for the 2021 season)
Special Orders come in three options and are available with a two week advance notice July – October. Flowers are seasonal; availability, variety, and color will depend on field conditions.
Wide Mouth Pint Jars $15/bouquet, minimum order 6 bqts, maximum 20 bqts
Wide Mouth Quart Jars $20/bouquet, minimum order 6 bqts, maximum 20 bqts
Bucket of assorted stems, each bucket will hold between 30-60 stems, maximum 2 buckets, $60/bucket
Contact our Farmer for additional information: farmer@wlfarm.org
2021 Flower CSA Shares 

Our Flower Share includes: 12 weeks of on-farm pickups of seasonal bouquets consisting of approximately 20 stems; pickups are on Tuesdays, July 13th – September 28th from 3-7pm or Thursdays, July 15th – September 30th from 3-7pm at a cost of $180 per share. Visit our CSA Sign Up page to learn more!
Volunteer Opportunities:
We are not accepting volunteers yet for the 2021 season.