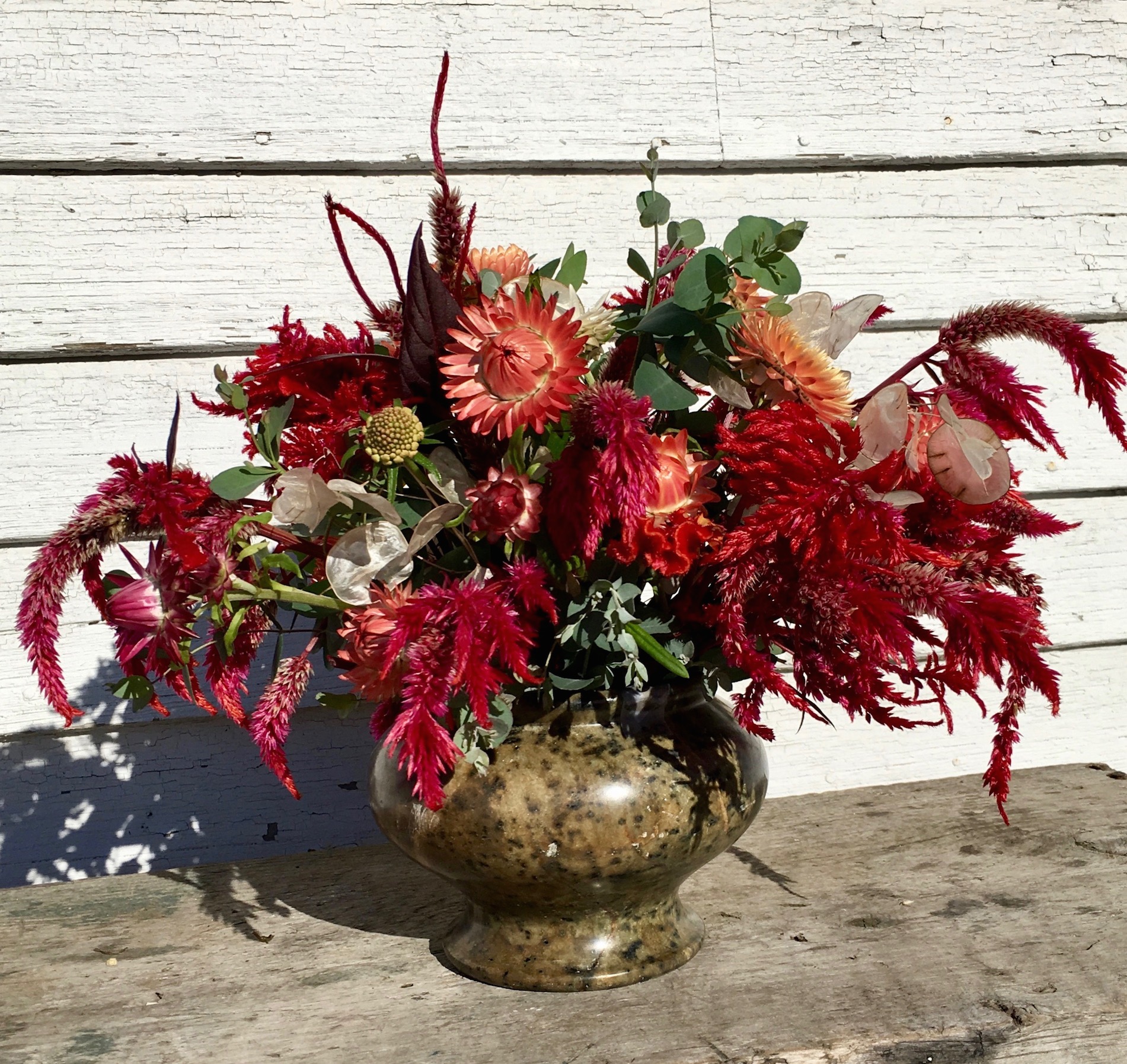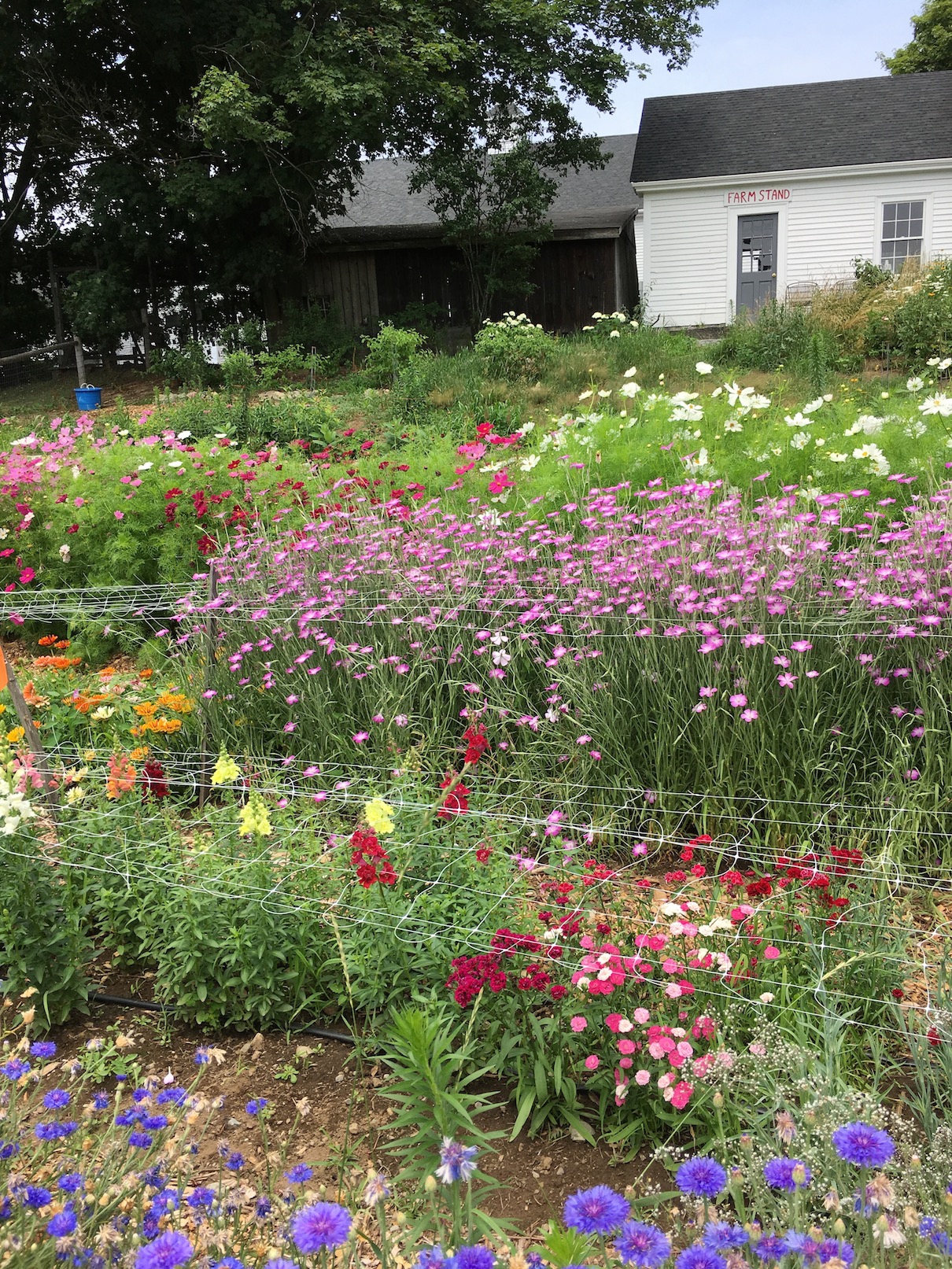 Farm Fresh Flowers at Wright-Locke
Our "seed to vase" operation allows us to offer flowers grown from seed on-site at the Farm. During the harvest season, our flowers are available at our farm stand and at the farmers markets in Winchester and Lexington.
Custom Orders starting at $15
Beautiful custom designed flower arrangements are available with advance notice July – October. You may choose our iconic mason jar arrangements, provide your own vases, or simply request a small, medium or large arrangement. We can often meet your requests for specific colors (seasonally dependent). Contact our Manager of Flower Operations Ruth Trimarchi for additional information: rtrimarchi@wlfarm.org
2018 Flower CSA Shares – Spots are Limited! 
(Check Back for Sign-Ups in March)
Our Flower Share includes: 14 weeks of on-farm pickups of seasonal bouquets consisting of approximately 20 stems; pickups are on Tuesdays, July 10th – October 9th from 3-7pm or Thursdays, July 12th – October 11th from 3-7pm at a cost of $180 per share.
New Summer Flower Share! The hot weather and rain has been wonderful for our flowers, and our fields are giving a bounty of blossoms at this time. Therefore we are offering 4-week Summer Flower CSA Share for $55. Register today! Pickup starts Wednesday August 1st.
Visit our CSA Sign Up page to learn more!
Volunteer Opportunities: Youth to Seniors Welcome
We welcome volunteers for all kinds of flower tasks! Starting in March, volunteers help to seed trays of flowers in the green house. From April – October we also need help with transplanting, weeding, watering, and maintenance of our flower fields, as well as harvesting flowers and a variety of other flower tasks. Contact our Manager of Flower Operations Ruth Trimarchi for additional information: rtrimarchi@wlfarm.org