The Family Farm Night that was cancelled on July 25 has been rescheduled for Monday, August 28th!
You bring the picnic and your favorite non-alcoholic drinks. We'll have live music, a cash bar for the adults, plus snacks for everyone from Farm to Go (popsicles, popcorn, and so much more). Bring a blanket or some lawn chairs and settle back to enjoy the show!
Bark Bark! Family Farm Night is for people only: please leave your canine family members home. They will thank you for missing the crowds, the excited children, and the overwhelming temptations caused by too many picnics.
Weather Update: Please check the weather before you head to the farm. If it looks like thunderstorms or rain are headed our way, we will cancel the concert.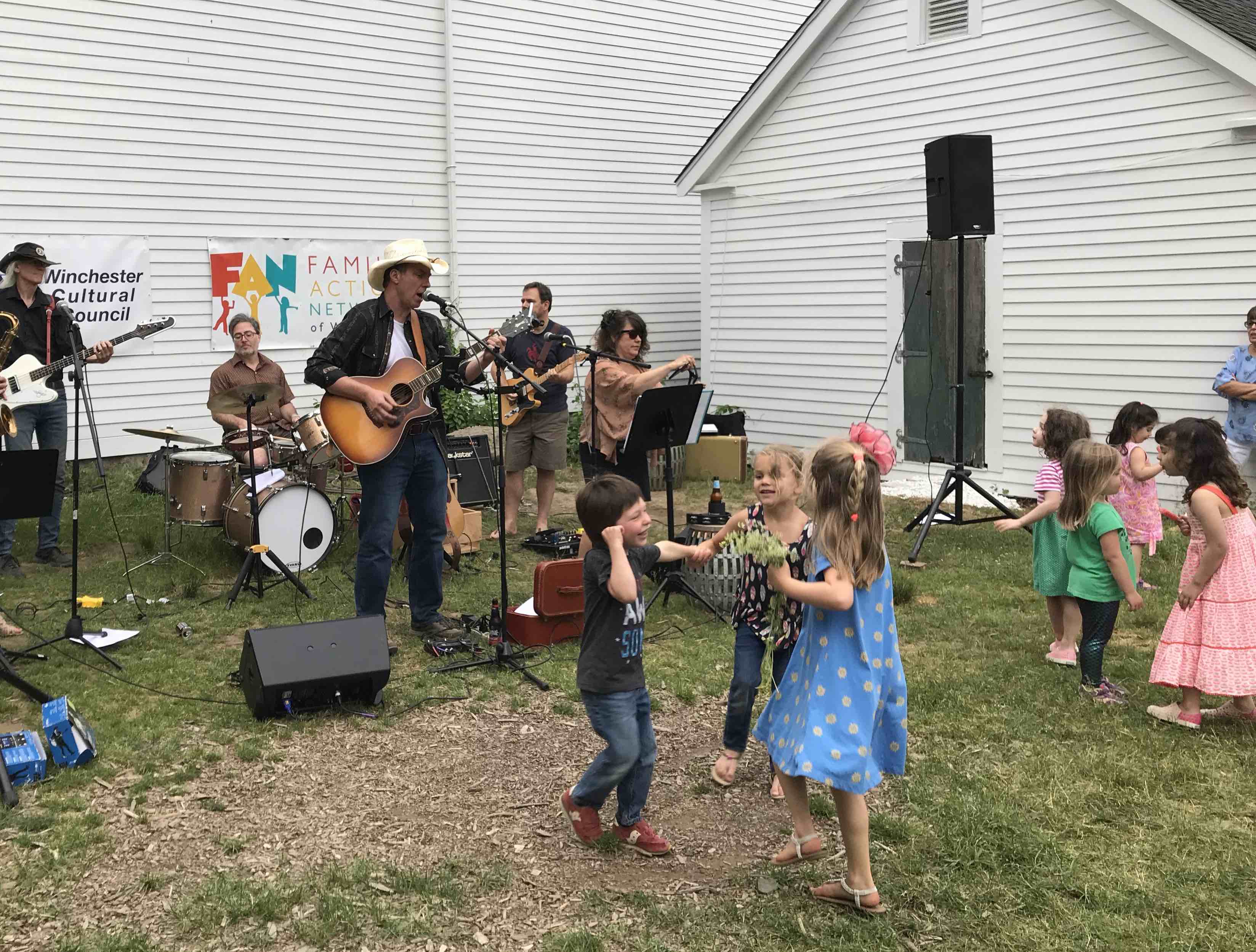 Please note that, due to popularity, Family Farm Night concerts are sunshine-only. We can't accommodate everyone in our buildings and will cancel in case of inclement weather, via the website and social media. 
Family Farm Night concerts are 6pm-7pm. The farm opens to guests at 5:30pm. If you want to volunteer to help at Family Farm Night, please reach out to: events@wlfarm.org. 
July 11, 2023 – Krew De Roux 
July 18, 2023 – Ethan Robbins-Cold Chocolate 
August 1, 2023 – Matt Heaton 
August 28, 2023 – Ben Rudnick (rescheduled from July 25th)
NOTE ON PARKING: We love how popular Family Farm Night is but parking can be a challenge. Please note that there are 2 parking options:
Mullen Field (75 spaces)
Saint Eulalia's Parish at 50 Ridge Street (150 spaces)
If you pass Mullen Field or Saint Eulalia's on the way to the farm, please park there and walk to the farm! For the safety of all guests and neighbors, parking is NEVER allowed on Ridge Street at any time.
Our 82 Ridge Street lot is very small and will be reserved for handicapped patrons and Farm to Go pick-up only.
Family Farm Night is made possible by generous sponsorship from Winchester Co-operative Bank.
Special thanks to Saint Eulalia's Parish for use of their parking lot during Family Farm Night!