Forest Friends Mission:
Through our nature-immersive, play-based program, Forest Friends fosters a love of exploratory learning, educates the whole child, and cultivates a genuine connection to the natural world. In these ways, we aim to create lifelong learners, engaged and empathetic citizens, and compassionate environmental stewards.
Our Guiding Principles:
Early learning should help children develop holistically: academically, socially, and emotionally

Fostering a connection to nature teaches empathy, lays the foundation for environmental literacy, builds respect for nature, and develops a sense of place in the outdoors

Measured risk-taking builds resilience, self-esteem, and good judgment

Nurturing one's innate curiosity and a desire to explore and discover establishes a love of learning

Outdoor play is important for healthy development in children, improving balance, strength, motor skills, and immune function

Children thrive in communities where they feel empowered, respected, and supported

Lesson topics are most impactful when they are emergent and based on student interest

Understanding and being involved in food production contributes to an interest in eating healthy and making healthy lifestyle choices

All children, regardless of circumstances, deserve quality early education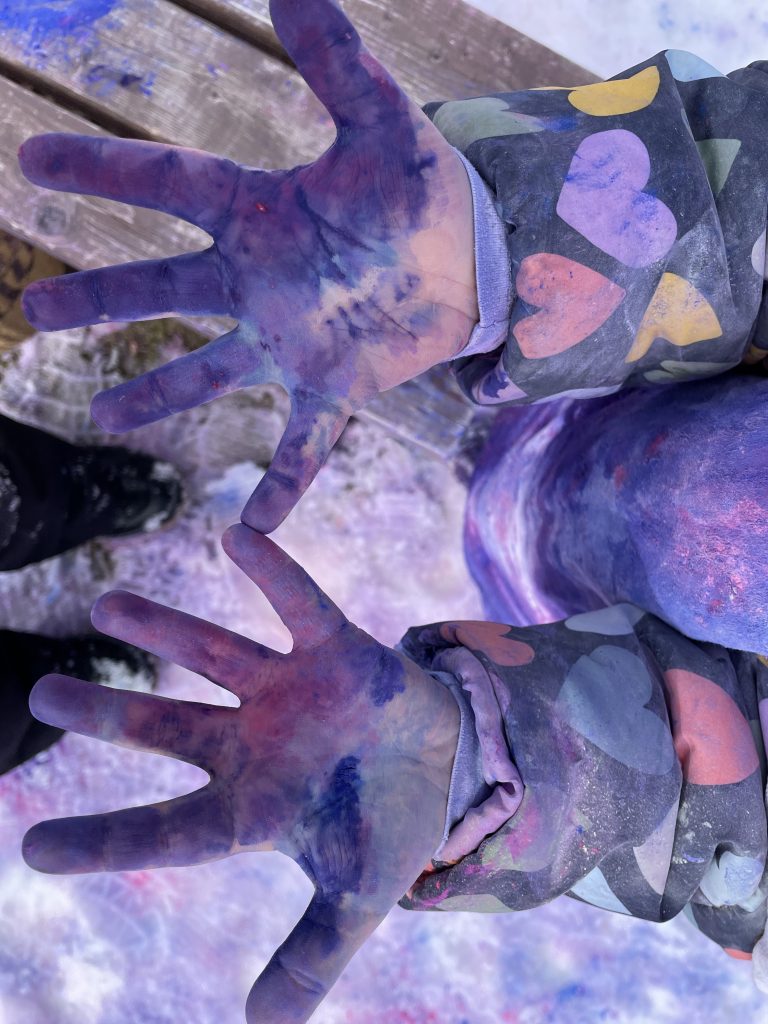 Why a forest-based program?
Education is a key aspect of Wright-Locke Farm Conservancy's mission. Having a nature-immersive, forest-based program offers our students an incredible opportunity to begin their formal education with holistic development and an emphasis on connecting with the outdoors. Research shows that outdoor, nature- and forest-based learning in early years: