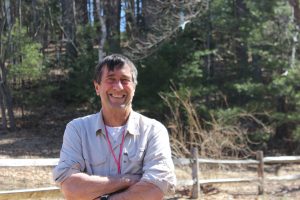 Roland "Boot" Boutwell
Since the late '90s, Boot has been leading guided nature walks through various protected natural spaces in Massachusetts. Boot leads walks for The Trustees, Mass Audubon, The New England Wild Flower Society, The AMC, Wright-Locke Farm, and other conservation organizations.
At Wright-Locke Farm, Boot leads a variety of programs covering topics such as flower and tree identification, maple sugaring, full moon hikes, and seasonal naturalist-guided walks.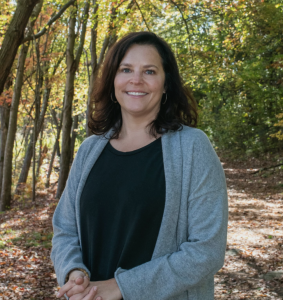 Connecting you with the natural world through mindfulness and meditation.
After a domino of losses in Libby's personal life, her path took a dramatic turn, and she left her 2+ decade career as a technology executive. Building on her love of nature, and restoking her 20+ year mindfulness practice, she transformed her pain into healing when she opened Forest Flow.
Libby leads all-level mindfulness and gentle movement classes at Wright-Locke Farm designed to help you slow down, reconnect to yourself, and recharge your spirit. Intimidated by the idea of meditation? Afraid of too much sitting or trying to settle your thoughts? Our way is approachable, supportive, and inclusive — you will be gently guided through several easy and relaxing practices.