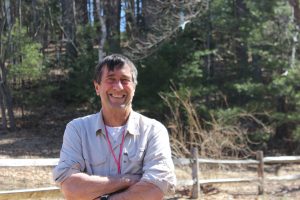 Roland "Boot" Boutwell
Since the late '90s, Boot has been leading guided nature walks through various protected natural spaces in Massachusetts. Boot leads walks for The Trustees, Mass Audubon, The New England Wild Flower Society, The AMC, Wright-Locke Farm, and other conservation organizations.
At Wright-Locke Farm, Boot leads a variety of programs covering topics such as flower and tree identification, maple sugaring, full moon hikes, and seasonal naturalist-guided walks.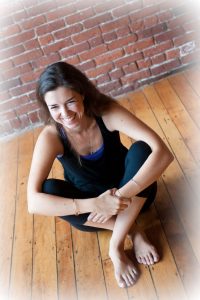 Jaime-Lyn Gaudet
Jaime-Lyn Gaudet (RYT 500, RPYT) teaches restorative, prenatal, and slow flow yoga in the Boston area. Her classes foster a sense of curiosity, exploring the moments of transition in the practice, and the space between.
Outside of teaching, Jaime-Lyn works on historical documentary films for the local PBS station (GBH). She enjoys traveling, usually in pursuit of the next rock to climb or sunset to photograph. She lives nearby with her husband, two cats (Henry & Bartleby), and their new puppy (Penny). You can find more info and current teaching schedule at www.jlgaudet.com, or follow along on instagram (@jlgaudet).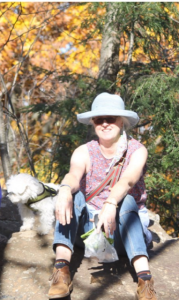 Ferriss Buck Donham
Ferriss teaches garden classes based on the curriculum she created while teaching horticulture to incarcerated people for 12 years. She also holds wreath and floral arranging classes. Ferriss is a Master Gardener, runs her own gardening business, as well as grows flowers which she offers as a monthly Flower CSA @ferrissandphilippaflowercsa.
She believes strongly in using what is available, reusing, letting nature do the work, forgoing plastics, preventing landfill purchases and leaving as small a footprint as possible on the earth. She is an avid soilist.
When she is not teaching or gardening, Ferriss is a companion to mentally ill elderly women and an End of Life Doula. Her gardening career, work with marginalized people and respect for death all create a holistic view to her teaching.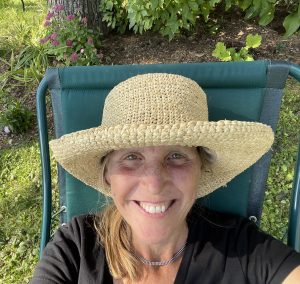 Jessica Zander
Jess Zander is on the Wright-Locke Farm Board of Directors and has been gardening for almost 30 years. Her garden has been on two garden tours in Winchester, MA and she founded
You Can Do It Gardening
to help people feel less intimidated and to discover the joy and pleasure of gardening. She tells it like it is and when she isn't coaching her clients or working in her own gardens or her day job as a nonprofit CFO, you can find her on social media, where she has over 100,000 followers.
Instagram, TikTok and Youtube: @youcandoitgardening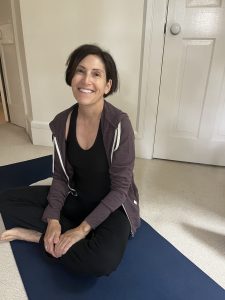 Susan Lewis
Susan Lewis is a middle school science teacher with a passion for yoga, mindfulness, and other wellness practices. She completed her 200-hr yoga teacher training with YogaFit and has been leading yoga clubs at her school for many years. She loves helping tweens find ways to de-stress, stay healthy, and navigate the ups-and-downs of adolescence.