In 2016, the Farm along with the Conservation Commission started consulting with Connor Stedman from AppleSeed Permaculture in order to create an integrated, thoughtful plan on how to use, conserve, and restore the lands surrounding the immediate farmstead. After the purchase of this surrounding land in 2015, the Farm knew that it wanted to make sure that these beatiful spaces could be used by the public and preserved for generations to come. Our agroforestry initiative is integral to that goal. Through thorough discussion with Farm staff, community members, and conservation commision members, Connor Stedman crafted an Agroforestry Master Plan for the Farm to be used as a resource and implemented as desired.
If you are interested in getting involved with this initiative, please contact Archie McIntyre at amcintyre@wlfarm.org.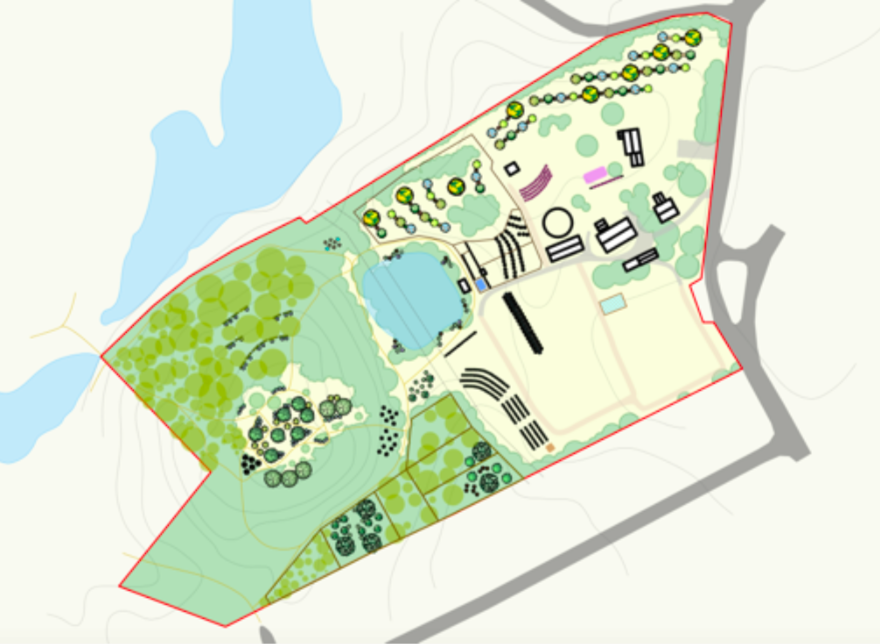 But what is agroforestry?
Put very simply, agroforestry is a holistic way of thinking about field and forest in order to integrate elements of each space into the other so that we can enrich the land. Our plan strives to improve the health and resiliency of our land and soil by bringing some forest elements into the fields and some field elements into the forests. Some of the individual projects within the plan include:
Restoring our pastures and creating silvopasture in some of the surrounding forest.
Creating a healthy goat management plan.
Cultivating a diverse fruit orchard.
Growing mushrooms from woody forest debris.
Integrating crops of vegetables, flowers and fruits into the landscape in a responsible fashion.
Contributing to a pollinator greenway through our suburban community.
Establishing bioswales in our hilly landscape to manage water flow better and prevent nutrient runoff.
Establishing multi-use stands of bushes and small trees to help with strong wind gusts, protect the fields, add biodiversity in the landscape, and provide more food for our animals.
We hope to better preserve our beautiful landscape, fields, ponds, and forests by enacting this agroforestry plan so that we can all continue to enjoy Wright-Locke Farm for years and years to come.