Red Currants
Never had a red currant before? These shiny little berries grow low on bushes, hanging from the branches like rows of miniature gems. Their flavor is a little tart but they're still sweet enough to be eaten raw. Fresh currants can be used like blueberries, and somewhat like blackberries or raspberries, in tarts and pies, and other desserts, such as sorbets and puddings. Use them fresh in fruit salads, particularly berry mixes, or to garnish desserts with their pretty color
Quick Fruit Compote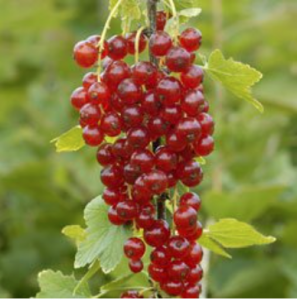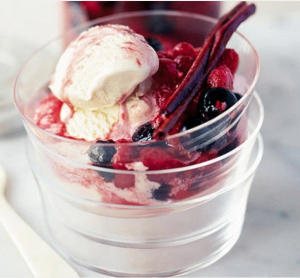 Easy fruit dessert, delicious with vanilla ice cream or over poundcake. Try it hot or cold!
Ingredients
500g mixed berries (blackcurrants, blueberries, raspberries, red currants, strawberries)
50-85g/2-3oz sugar
Flavorings: 2-3 sprigs of fresh mint or lemon balm; 1 vanilla pod; or 1 cinnamon stick
Directions
STEP 1:

If using strawberries, hull, halve or quarter to make them a similar size to the other berries. Tip all the fruits into a large pan with 2-3 tbsp water, sugar to taste and your choice of flavorings.

STEP 2:

Bring to the boil then simmer for 3-5 mins. Don't overcook, or the fruits will not hold their shape. Keeps in the fridge for up to 2 days, in the freezer for up to 3 months.