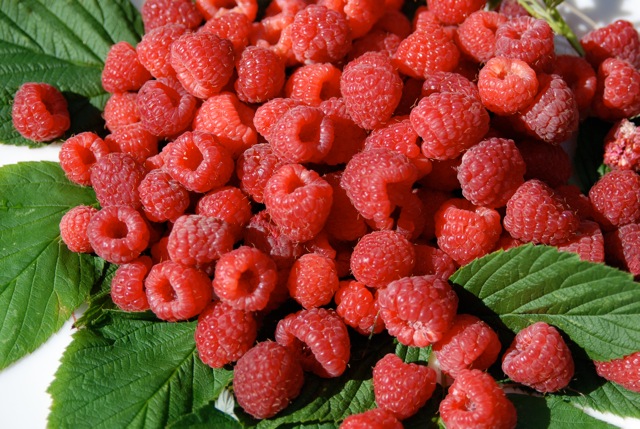 U-pick Raspberry Season at Wright-Locke Farm is here! Every year we open up our fields for the community to pick delicious organic raspberries (thereΓÇÖs nothing tastier – such a summer treat!). Raspberry picking at Wright-Locke is also a long-standing tradition within our community that we like to honor. But, our beloved raspberry crop is only around for about two months of the year and is super sensitive to the weather conditions and pest pressure, so we all need to make sure to enjoy it while it is here!
We need all hands on deck! Volunteer with us in one or multiple ways:
Join us at the farm patio during our ΓÇ£open picking hoursΓÇ¥ to help welcome and instruct pickers. Help with setup and breakdown of our raspberry packing station and facilitate the flow as people go in and out of the fields. This is a great way to learn about the farm and spend time in the gorgeous late-summer and fall weather while getting to meet other community members.
Logistics: Complete a half hour training session, volunteer hours will consist of 2-3 hour sessions concentrated on Wednesdays, Thursdays, or Saturdays depending on weather (Morning and Afternoon sessions available). Volunteers should be 14+ (some exceptions for parents who volunteer with a child).
E-mail U-Pick coordinator, Kim Kneeland to become a U-Pick Guru.
If individual, meditative raspberry picking is more your speed, come and volunteer in the raspberry fields! Because the raspberries can come in fast and furious and we donΓÇÖt want to waste any of their tasty goodness, our Farmer is in need of a picking squad! If you find raspberry picking to be fun, want to help us pick for markets and for our famous raspberry jam (and maybe get some berries to take home as a thank you), then this is the opportunity for you. YouΓÇÖll receive a short training session with our farmer, then will be placed on her E-mail list so she can reach out when the fields are full and in need of picking.
You can also "Adopt a Row" if you want to go above and beyond and help us ensure the health of our fields" (Read more below).
Picking sessions will be concentrated Tuesdays-Saturdays during the mornings and early afternoons with some exceptions. Volunteers should be 12+ (Children may volunteer with parents).
One of the most important parts of raspberry season is the maintenance of our raspberry rows – this means picking out all the good and overripe fruit so that there is no decaying fruit to attract our very pesky pest, the Spotted Wing Fruit Fly. This keeps the fields cleaner and producing more quality berries and leads to a better U-Pick experience overall!