We are delighted to offer the Shared Harvest Winter CSA again this year!
One of the founding and enduring principles of Shared Harvest is bringing you shares that are thoughtfully composed of food grown by experienced small-scale family farmers growing with organic practices (mostly certified), and within 100 miles of our pickup location. The bulk of this year's share will be provided by Riverland Farm in Sunderland, MA. As many of you know, Shared Harvest has distributed their shares at Wright-Locke Farm for many years. We are thrilled to continue the partnership this year.
As part of our commitment to creating better accessibility to the organic food we sell, we have instituted Tiered Pricing for all CSAs. Our goal is to leverage the shared resources of our community to help share the bounty of the season in a more equitable way. There will be three pricing options for each share: Base, Pay-It-Forward, and Reduced.
The Base price is what it costs us, and our partners, to grow and provide the share.
The Pay-It-Forward price will help subsidize the Reduced price option.
We will offer 10% of shares at the Reduced Price.
We hope that if you are interested in buying a Shared Harvest CSA share, and have the ability, that you will consider purchasing a share at the Pay-It-Forward price to help us increase food access in the Shared Harvest community.
Share Details:
Pickup dates are the following dates: 
November 18/19, December 10, and January 14.

You can buy one month or all three months.
The Fat Moon Mushroom CSA  returns this year!
Extras will be available for sale, two-three weeks before each pickup

Pickup location is the upper lot at the new All Seasons Barn at Wright-Locke Farm (82 Ridge Street, Winchester).
How to sign up for your share:
Login to your Farm to Go account (scroll down to learn how to create an account).
Choose Shared Harvest Winter CSA as your Distribution Day
Choose which CSA options you would like!
Payment for shares & extras can be made by credit card, check, or cash.

Share payment will be collected the Sunday after you place your order, or in two installments, but no later than November 1st.
Extras payment will be collected after you receive your order.
Shares are limited.
How to Create A Farm to Go Account: Click this link and follow the registration instructions below
Create a customer profile with your email address and preferred password – click "Create Account." You will be directed to another detailed registration screen. Ignore the "Organization" field, you do not need to fill this in.
Choose your default Customer Distribution Location

 depending on the location and day you plan on picking up your orders most weeks

(

Example:

 Thursday All Seasons Barn pickup).

You can change this at anytime! You can also order for multiple pickup days/locations if need be during the same week.

Select your preferred payment type and add a credit card on file. Credit card/EBT are our preferred forms of payment; we also accept cash or check.

Saving your credit card in the system will make payment simpler. Credit cards will only be charged after your pickup, to allow for any needed adjustments (specific weights, etc.). Credit card numbers are encrypted; we won't have access to your account numbers.

If you are a SNAP/EBT customer, select SNAP/EBT as your preferred payment method — we process EBT payments at the time of pickup.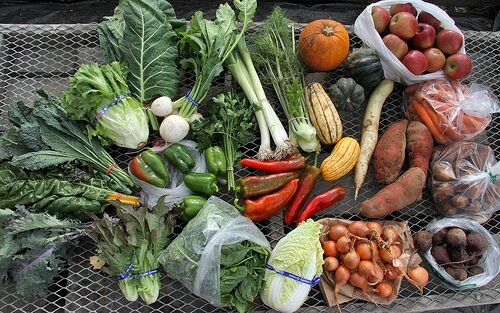 What Will Be In Your Share?
Here's what we hope to see each month:
November: Apples, Beets, Carrots, Potatoes, Sweet Potatoes, Purple Top Turnips, Watermelon Radishes, Butternut/Acorn Squash, Cabbage, Shallots, Onions, Garlic, Kale, Popcorn, Leeks, and Herbs
December: Beets, Carrots, Potatoes, Sweet Potatoes, watermelon radishes, daikon, Parsnips, Butternut/Acorn Squash, Brussels Sprouts, Kohlrabi, Cabbage, Shallots, Onions, Garlic, Head Lettuce, Kale, and Herbs
January: Beets, Carrots, Potatoes, Sweet Potatoes, Purple Top turnips, Daikon, Parsnips, Kohlrabi, Cabbage, Shallots, Onions, Garlic, Head Lettuce, Kale, Spinach, and Herbs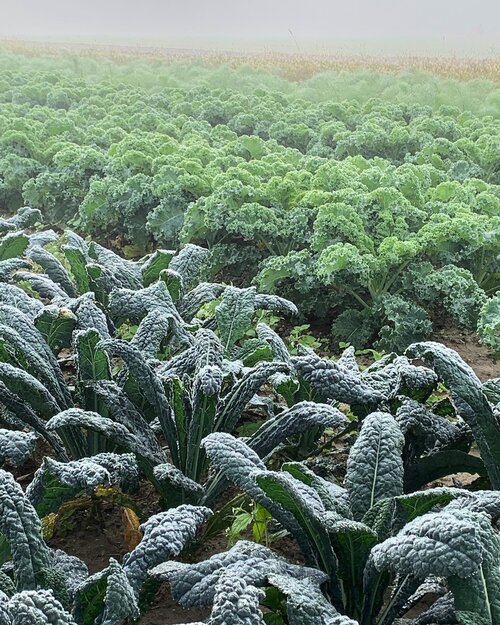 Questions? Suggestions? Concerns? Email us at Farmstand@wlfarm.org!