Instructions for Adult Program Registration
1. Log into or create your account via WLFarm.org. Making an account is quick and easy! We just need some basic information about yourself. If you would like to change any of these pieces of information at any time, you may do so by logging into your account.
2. Please be sure to read our Adult Education Program Terms below for more information on our payment and refund policy, photo and video policy, and liability statement.
3. Register for an adult program! Click on the REGISTER NOW! links below to sign up for a program. You will be asked to enter the number of people you wish to register for the program (including yourself or children, if applicable) and enter the first and last names of those being registered in the Guest Information fields. You will be given the option to pay immediately by credit card or to pay later; we recommend opting to "pay later" if signing up for multiple programs so that you may pay for all programs with one credit card transaction at Make Payment (check payment can also be mailed in lieu of credit card payment).
Contact our Education Director with any questions.
Adult Program Terms
Please carefully read these policies prior to submitting your registration. Contact our Education Director with any questions.
Payment & Refund Policy:
Online payments can be made via the following credit or debit cards: Visa, MasterCard, Discover
Those who opt to "pay later" at registration must submit payment at least 2 days prior to a workshop to be guaranteed their spot.
Full tuition refunds minus a $5 administrative fee are guaranteed up to 7 days prior to a workshop.
A 50% tuition refund is guaranteed up to 3 days prior to a workshop.
No tuition refund is given for participant cancellations within 2 days of a workshop or for failure to attend a workshop.
A full tuition refund will be given in the event Wright-Locke Farm cancels a workshop.
Photo & Video Policy:
The Conservancy may take photos and digital video footage of activities throughout the educational program season for record keeping and publicity purposes. Participant names are never used in connection with these photos or videos.
Liability Statement (Permission for the Conservancy to handle emergencies):
I realize injuries can occur from participation in Farm programs. I hereby waive, release, absolve, indemnify, and agree to hold harmless the Wright-Locke Farm Conservancy, Inc., their Board of Directors, instructors, or assignees, and the Town of Winchester from any claim arising out of injury to myself. Should I be taken to the hospital for emergency purposes, I hereby grant permission to the attending physician and staff to administer anesthesia, medical, X-ray, and surgical procedures as may be deemed necessary or advisable.
–FALL 2021 –
Guided mindfulness and naturalist walks, seasonal wreath-making, mushroom cultivation, and NEW adult cooking workshops! Scroll down to learn more about these exciting opportunities!
Forest Flow Mindful Meditation
Join Libby from Forest Flow on an all-level mindfulness journey in November and December, during this often hectic time of year. This meditation and gentle movement class aims to slow down, reconnect to yourself, and recharge your spirit.  
What to expect: Practicing mindfulness involves breathing methods, guided imagery, and other practices to calm the body and mind and help reduce stress. Libby will guide you through the experience, and all you have to do is bring something comfortable to sit on (a small cushion or yoga mat), an open mind, and your curiosity.
The series meets on Monday's from 10-11:30am. Remaining dates: 11/22, 11/29, 12/6, 12/13. We will either meet in the historic 1827 Barn or the new All Season's Barn, depending on weather. 
*Space is limited, but we do still have spots available in the remaining sessions! Cost: $45 per session. Click here to register. Please email FarmEd@wlfarm.org with any questions.
Winter Solstice Walk
The Winter Solstice is the day on which the midday sun is at its lowest point in the sky and it arrives this year on Tuesday, December 21.  The solstices mark key turning points in the year and have been celebrated by many cultures throughout history.  The Winter Solstice marks the shortest day (and the longest night) of the year. 
Join naturalist Roland "Boot" Boutwell in celebrating The Winter Solstice at Wright-Locke Farm.  We'll begin indoors with some solstice poetry, science and lore and then go for a walk around The Farm and into the woods beyond to celebrate the solstice season, learn a little about plants in their winter form and to enjoy the beauty of nature as winter approaches.  The program will end around an outdoor fire with a cup of hot cocoa or cider.  Children 10 years and up are welcome if accompanied by a registered adult.
Tuesday, December 21, 2021  from 2:30 – 4:30 pm
*Space is limited.  Cost: $30 per person. Click here to register. 
Seasonal Wreath Making 
Fun opportunities to create your own decorative wreath from natural, compostable materials! We will use twine, vines, ribbons, paper, sticks, dried flowers, ribbons and berries. Wreaths are completely compostable if you remove the ribbon.
As long as it is safe to do so, these workshops will be in-person, at the farm. All necessary supplies will be provided and participants will go home with their own creations.
Sign up for one by clicking on a workshop below. Cost: $45 per workshop.
Workshops are on the following Saturdays from 11:30am-12:30pm:
Dec. 4th, Winter Holiday Wreaths –Celebrate winter and the coming of the lighter days using vines, evergreens, berries, pinecones and dried flowers. *Please note: this event filled but we opened another session later in the day! Click here to register for this workshop on Saturday, Dec. 4th from 1-2pm.
Feb. 5th, Valentine's Wreaths
–A holiday tradition at the farm, join us to celebrate the "love of nature" as we make a heart shaped wreaths with lots of red to signify life in the dead of winter.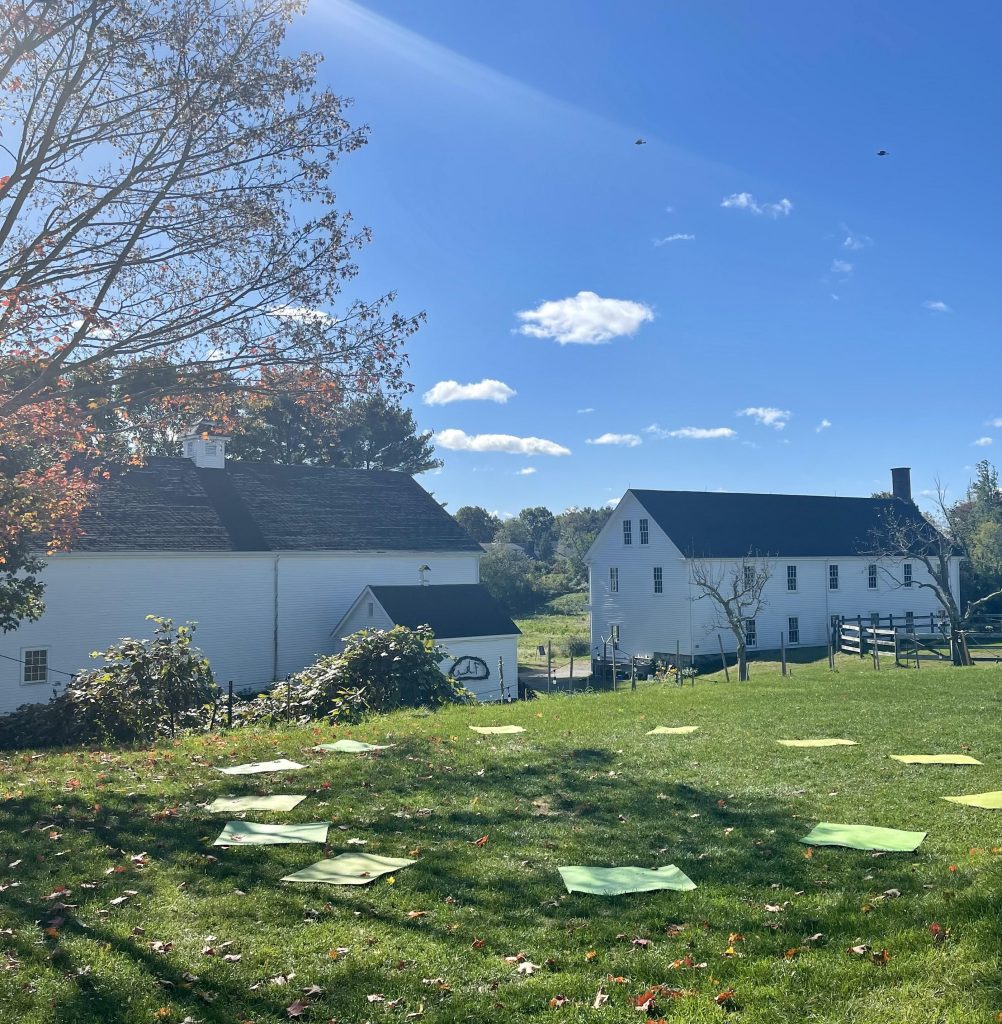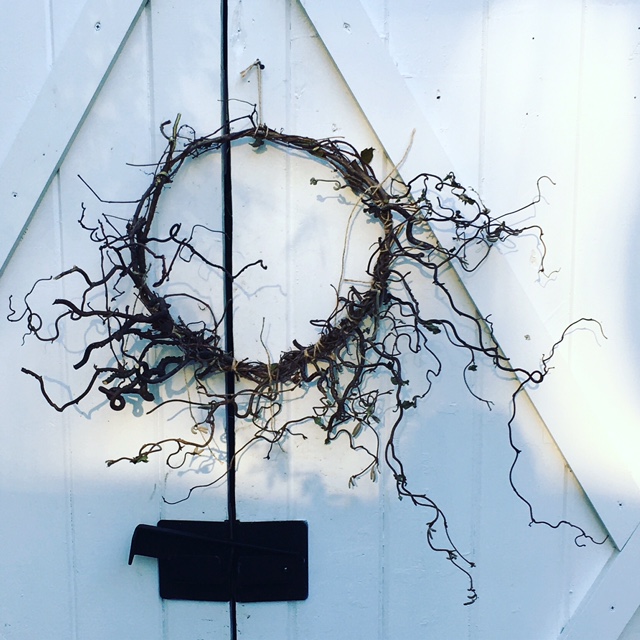 COOKING CLASSES COME TO WRIGHT-LOCKE FARM!
We are so excited to officially welcome you into the Wright-Locke Farm kitchen this fall for in-person cooking classes!
"Farmers Taco Tuesday"
October 19th from 6 – 8pm OR Wednesday, October 20th from 6 – 8pm
Come join Chef Kelcy in the Wright-Locke Farm kitchen this October for a Farmers Taco Tuesday! Raised for a large portion of her life in New Mexico, Chef Kelcy is a huge fan of anything Mexican-inspired. This fall she will introduce you to one of her favorite ways to use the abundance of potatoes, cabbage, and radishes you may find in your CSA bags or at the farmers market–make a taco! Featuring warm flavors and simple but effective tips and tricks for taking your taco night to the next level, this class is sure to deliver as much knowledge as it does flavor.
On the Menu:
Insta-pot Pork Carnitas

Spiced Roasted Sweet Potato

Refried Beans

Cilantro Lime Slaw

Scratch-made Corn Tortillas

Guacamole from Scratch

Radish Salsa

Tomatillo Salsa Verde

Poblano Crema
Class is Gluten Free with Vegetarian/ Vegan Option. Space is limited; tiered pricing available. Click on a date below to register.
Tuesday, October 19th -SOLD OUT-
"Harvest Soup and Quick Bread"
Tuesday, November 2nd from 6 – 7:30pm (*PLEASE NOTE DATE CHANGE FROM NEWSLETTER)
This fall, join Chef Kecy in the Wright-Locke Farm kitchen as she dives into the world of soup making. You will be shocked to learn just how easy it is to take the bounty of the season and turn it into a delicious and vibrant soup that will not only feed you for the night but also can be frozen so that in the cold of winter you can easily break it out to relive the flavors of fall. This class will also feature a yummy quick bread sure to please any pallet.
On the Menu:
Autumn Squash and Apple Soup with Crispy Shaved Brussel Sprouts

Cranberry Orange Irish Soda Bread

Scratch-made Butter
Class is Vegetarian. Space is limited; tiered pricing available. Click here to register.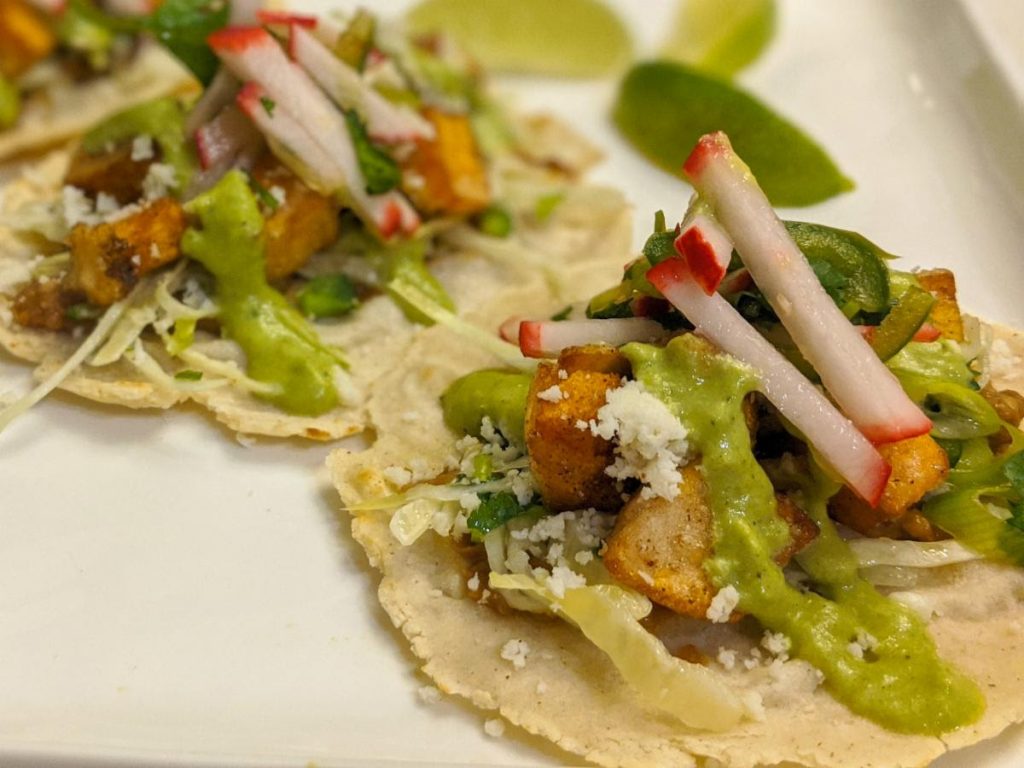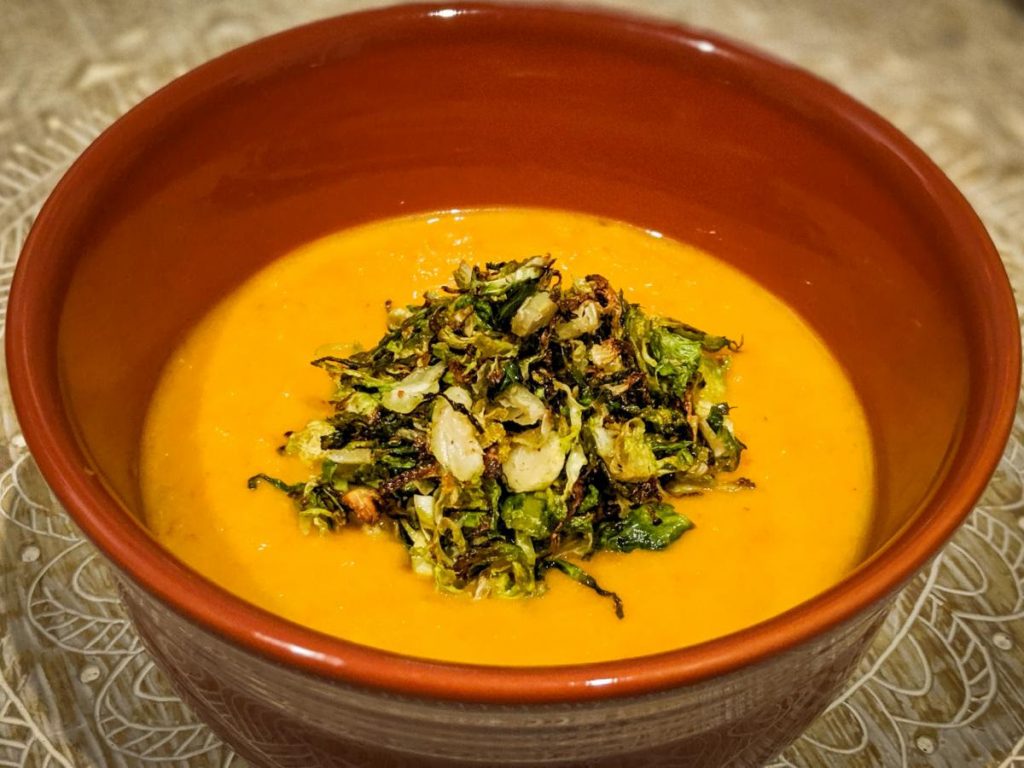 * * * * * * * * * *
Stay tuned! More upcoming workshops may be listed soon! Other programs may include the following subjects: organic gardening and composting; "Forest Bathing"; seasonal edible and medicinal plant foraging; edible mushroom cultivation; raising backyard chickens and honey bees; wreath-making; and culinary skills workshops emphasizing healthy meal preparation and food preservation using local and seasonal foods.
Email FarmEd@wlfarm.org with questions or for more information.
Want to stay up-to-date on Farm happenings? Sign up for our e-newsletter.
Looking for our special events listings? Click here!